Monster repellent spray
by: Chica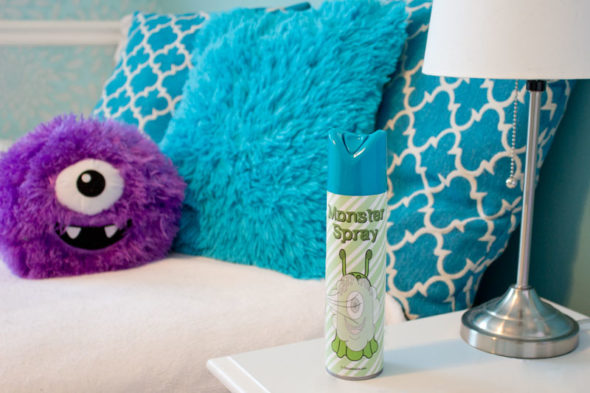 My niece has always been a fan of scary and gross things, so she never really thought much about those mischievous, imaginary monsters that sometimes lurk under kids' beds. Unfortunately, all that changed recently when she spent the night with a friend whose older sibling decided to share a really scary video with the girls. Squirt's imagination set loose and her parents had quite a month on their hands dealing with the newcomer monsters at bedtime every night!
No amount of reassurances that monsters don't exist or viewings of Monsters, Inc. would convince Squirt that her room was safe. Her daddy came up with an idea to make Monster Repellent Spray, and enlisted my help. The idea was that a clever label would turn an ordinary can of air freshener into a magical, anti-monster spray that she could use to protect her room before going to sleep. It was a great idea, and he just needed the label. I got right on it!
I designed a cute Monster Spray downloadable, printable label. And in case your little one is afraid of aliens, I made a matching Alien Spray label, too.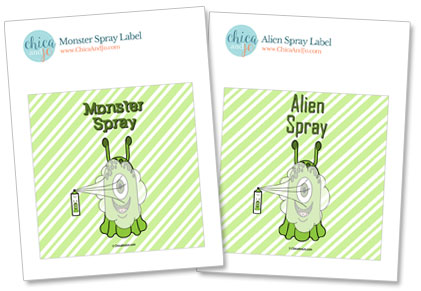 Just print the label onto a sheet of sticker paper and grab a can of spray air freshener.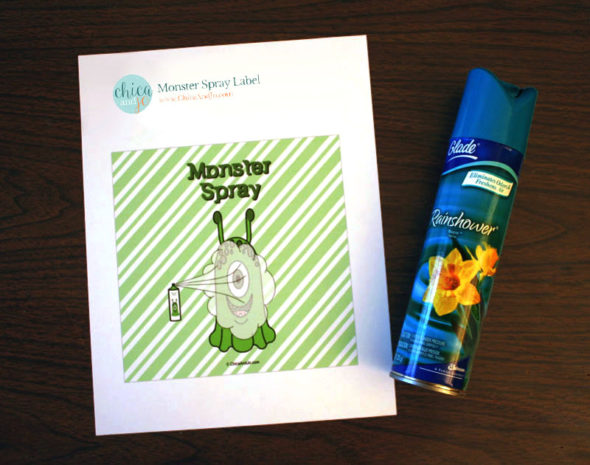 Next, you'll need to cut the label out to fit your can. Cut it to the size you need, but leave one side untrimmed. (I'll tell you why in a minute.)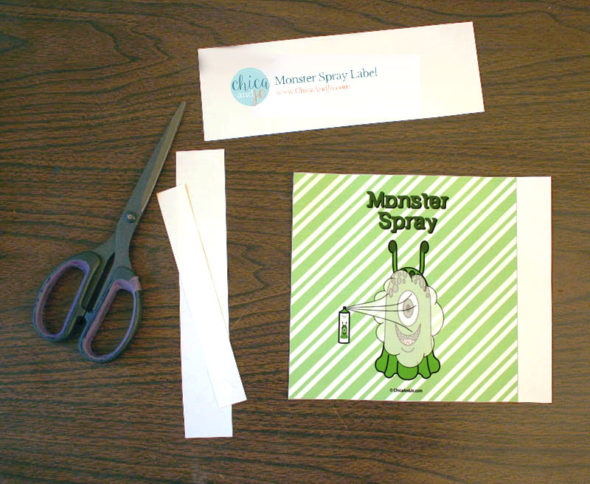 Peel the back off the sticker paper and center it on the can.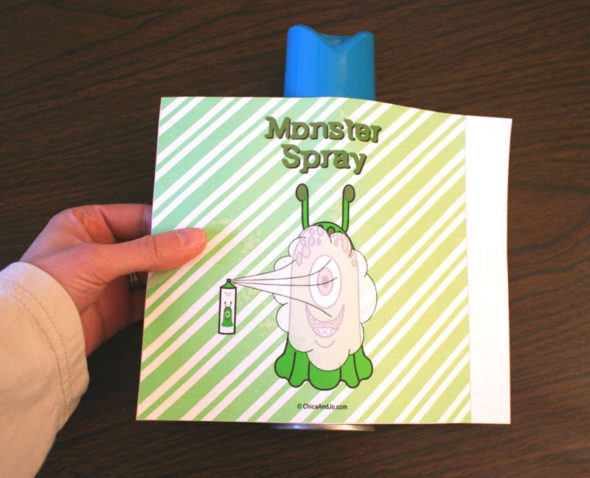 Stick the label down to the can, but do the side with the extra long piece on it first. That way, when you stick the trimmed side down, it will overlap the white and you'll get a nice finished edge with no gaps.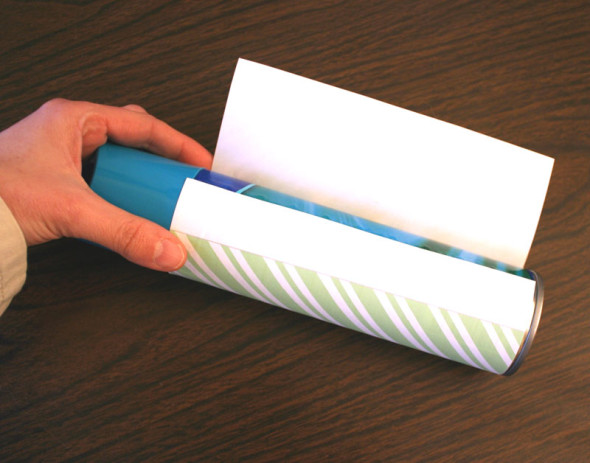 That's all there is to it. You now have an adorable can of great-smelling Monster Spray that will let your little one keep those scary guys away for sure!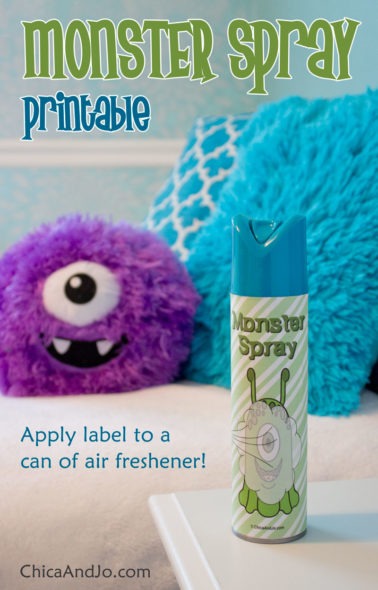 P.S. I can't let a post about monsters go by without mentioning my absolute favorite book when I was a child — The Monster at the End of this Book, featuring lovable Grover. Oh how I loved reading that book over and over! I still have a copy of it on my bookshelf today.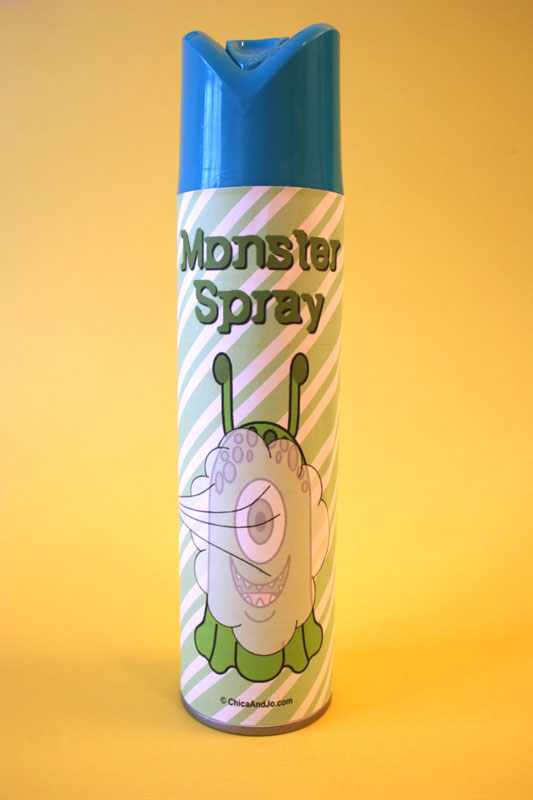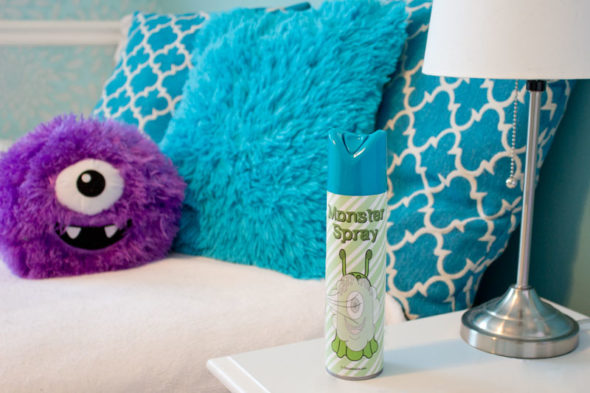 similar projects

leave a comment: