Amazing Race party ideas
by: Chica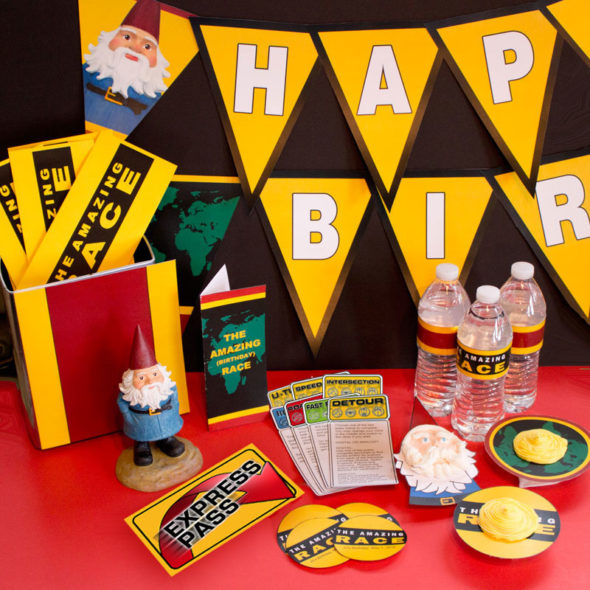 On this year's trip to Sanibel, we needed a fun party theme for Jo's cousin, whose birthday happened to be that week. It's tricky to find fun games for teenagers, but since she is a huge fan of The Amazing Race, we knew that hosting our own Amazing Race would be a great way to celebrate her birthday.
We had so much fun creating props for this event. From clues to signs to envelopes, our full collection of Amazing Race digital printables has it all! We've also since come up with techniques for making a clue box, fanny packs, and a pit stop mat.
First up — the clues and envelopes. I think the most recognizable element of The Amazing Race that you can bring into your own race is the envelopes. Nothing says "I'm starting a new leg of the race" like tearing open that pull-strip on the envelope to see what's inside, right? Check our our full post about Amazing Race tear-strip envelopes for more pictures or to purchase some.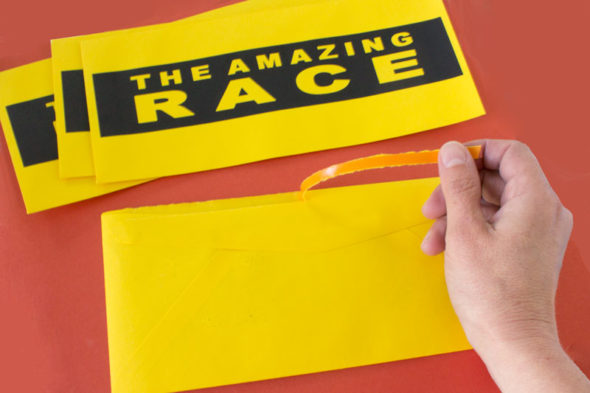 That brings us to the second most important part of the Amazing Race — the clues! Our TAR printables collection also includes a customizable template that you can edit to enter your own clues. We've got all the typical clues types covered — Route Info, Detour, Road Block, and Fast Forward, and there are coordinating clue folders available as well. These clue cards work look so great in the envelopes!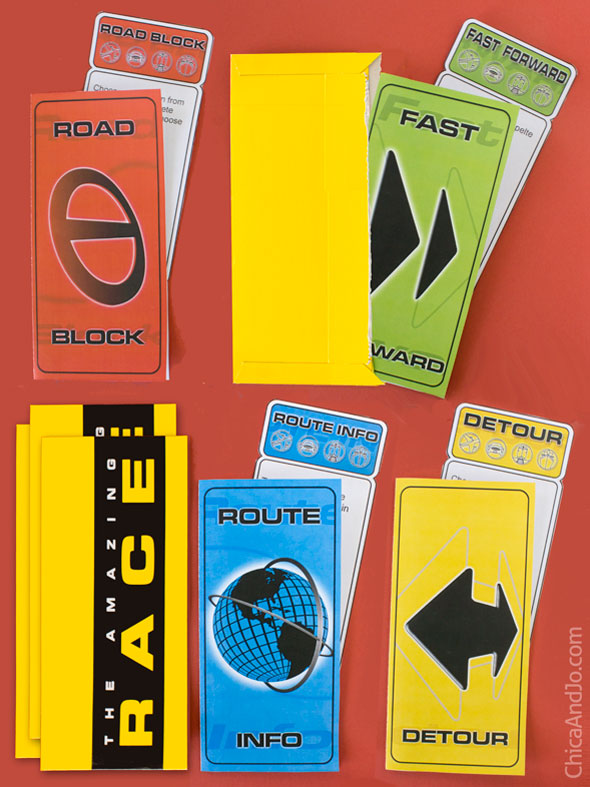 Print your completed clues out on white cardstock and cut them out with scissors or a paper trimmer. Then you can just stick the clues into the envelopes and you're set.
Once your clues are complete, you can put them into a clue box that you can make with our Amazing Race clue box tutorial.
If you want to get really serious with your flags, pit stop map, and coordinating clothing, be sure to check out our Amazing Race merchandise on Cafepress. This is a great way to get large items that are too had to print at home!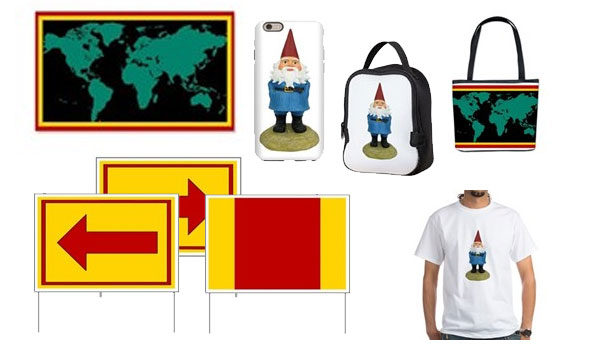 Jo also made some custom buttons for the racers to wear, so that spectators could see that they were on an Amazing Race. These buttons were super easy to create with button blanks and yet another customizable template from our collection. She also decided that the race teams needed some way to identify themselves, so she picked up some inexpensive, brightly-colored hats from Oriental Trading Company that the teams could wear. T-shirts or bandannas in bright colors would also be a great way to identify the teams.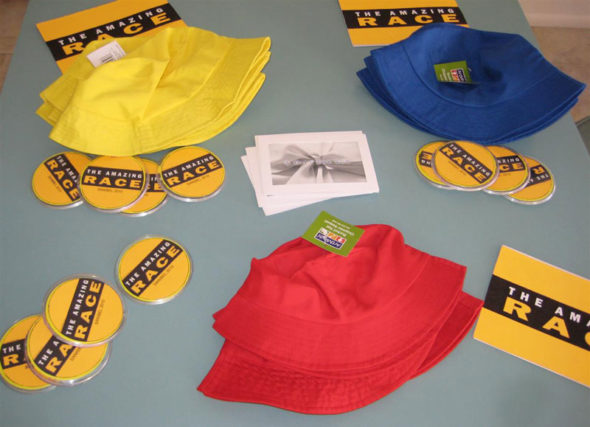 The prizes for our race were Visa gift cards, which were sure to please the members of the winning team, no matter how young or old they were.
We thought we'd show you some pictures from our The Amazing Race party in Sanibel, which really show the fun that the teams had.
Here are some of the team members counting post office boxes at the Sanibel US Post Office, which was one of the Road Block tasks in our race.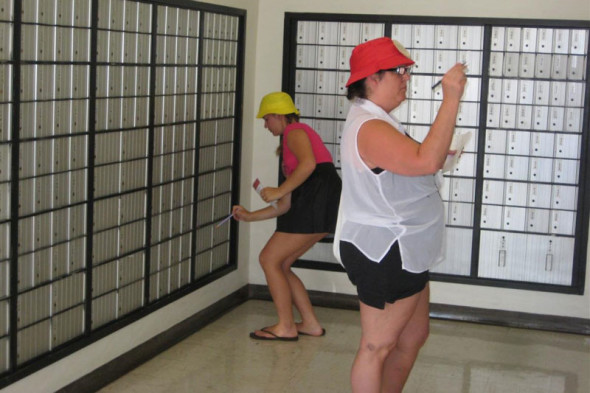 Everyone did surprisingly well with the counting and only one team had to count twice.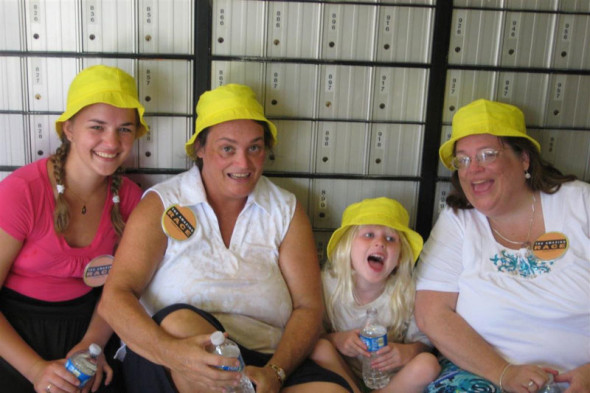 One of the other tasks in the race had the teams assemble some provided pieces of felt into a design that was shown on a photo.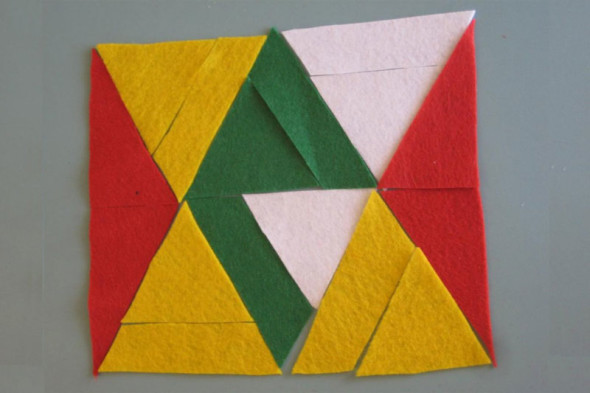 We did this task at Three Crafty Ladies, our favorite craft store on the island. They were pleased as punch to let us work on their table in the store.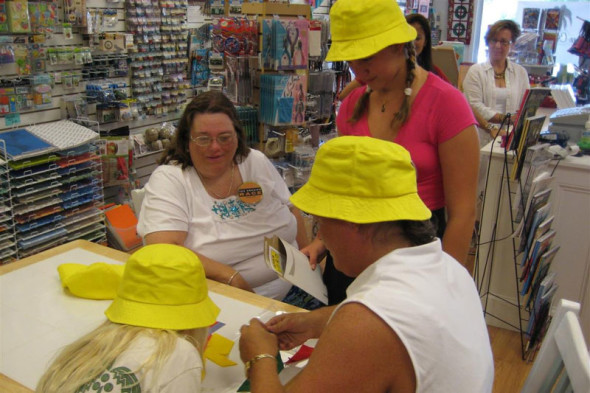 The final leg of the race finished up with a task that required one team member to drink a milkshake from Cheeburger, Cheeburger as quickly as possible.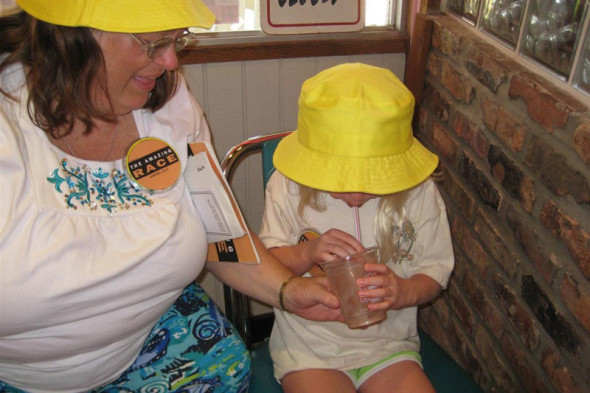 Little Jo ended up doing this task for her team, and loved every minute of it, as you can clearly see!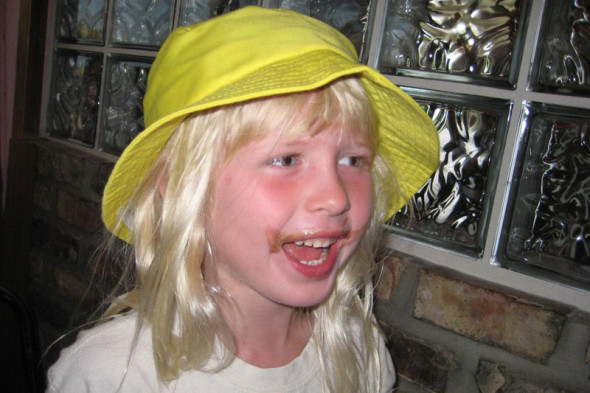 If you have an Amazing Race party and have any clue ideas to share, please tell us about it in the comments. We'd love to hear from the racers out there!
---
Visit our whole collection of The Amazing Race party ideas to make your event as authentic as you can.
To make your final pit stop more authentic, why not decorate it with a Travelocity Gnome and some international flags? You might also want to hand out Amazing Race T-shirts to the winners!
Save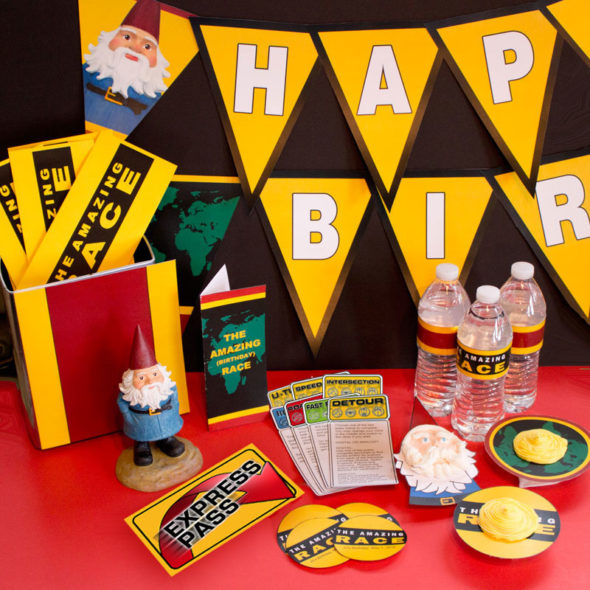 similar projects