Vanilla sugar cubes for coffee
by: Chica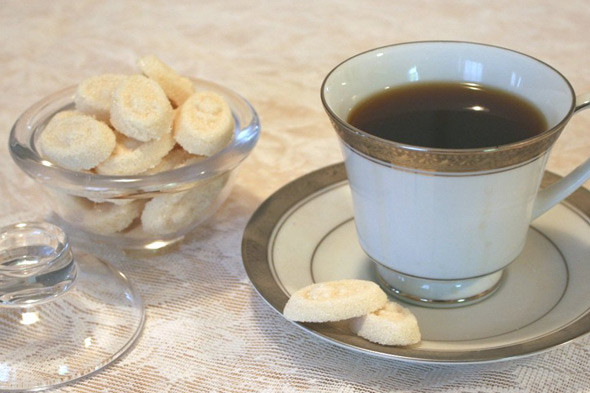 I recently learned how easy it is to make pressed sugar in simple shapes, and wanted to make some that would work well for coffee. I figured Mother's Day was the perfect opportunity, so I made my mom some pressed sugar treats for her coffee, and to make them extra special, I flavored them with vanilla!
The recipe is easy — I just mixed 1 cup of white granulated sugar with 2 teaspoons of vanilla extract, then mixed in a pinch of meringue powder. You could leave the meringue powder out if you don't have any, but it helps give the finished sugar pieces strength. And if you don't like vanilla, you could easily switch it out for water or another type of extract.
I pressed the wet sugar into a regular candy mold. I had a mold with several different shapes, but I focused on the cute little oval with a flower on it, and used that one repeatedly. The best part about this is that you could use any mold you like, to suit the occasion.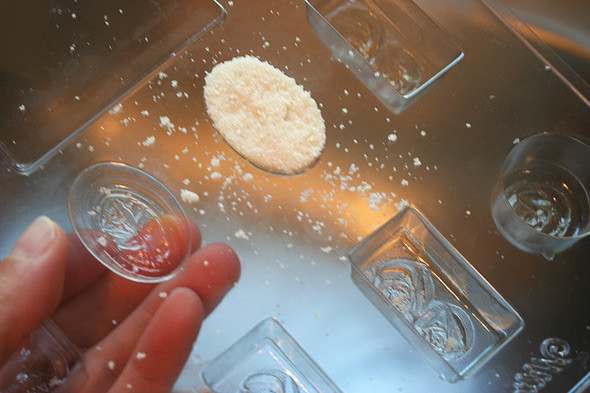 After packing the mold well, I flipped it over onto a little piece of paper towel and tapped it to release the sugar.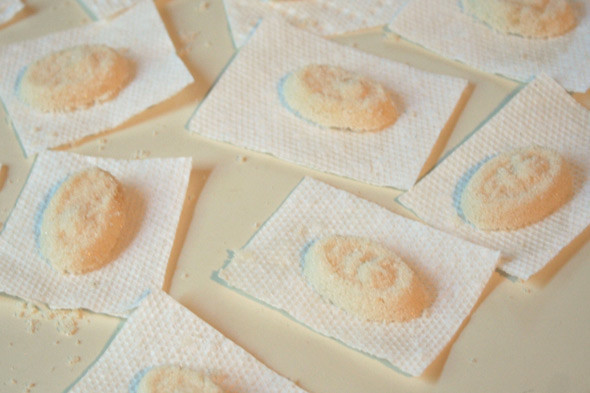 I left them on the counter to dry for about a day and a half. The paper towels sped it up a bit by helping to absorb the moisture from the sugar. The dried sugar has the same texture and firmness as a good old sugar cube, and I was able to handle them with no problem.
I put the sugar bombs into a pretty glass sugar bowl that I will wrap to give to my mom on Mother's Day. Fortunately, I had some left that I can keep for myself, too!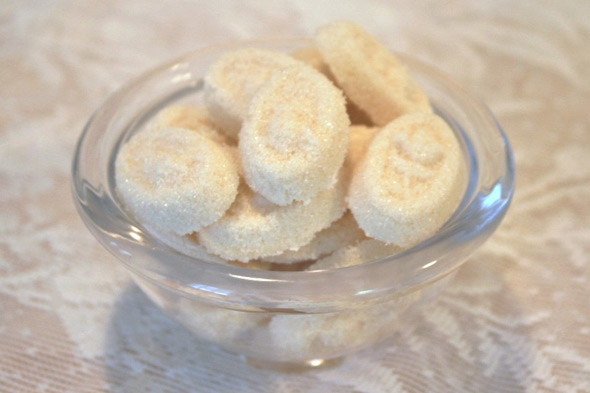 What a lovely addition this would make to a bridal shower, tea party, or formal dinner!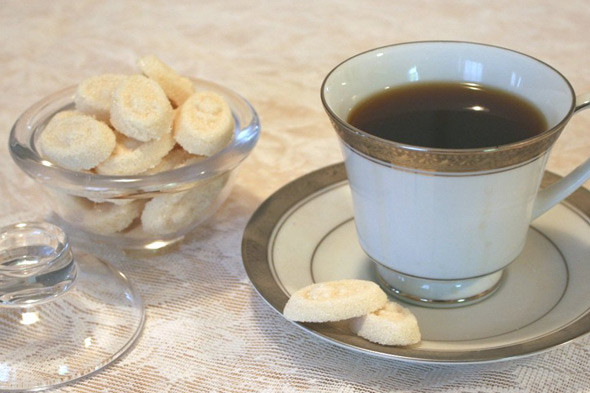 similar projects

leave a comment: