Use scrapbook paper organizers in the kitchen
by: Jo

I love the magazine holder-style organizers
that you can get for 12×12 scrapbook paper. They are inexpensive, compact and sturdy.  I use them all over my craft room to organize all of my different paper products.  One day, when I was looking for a way to corral all of my rolls of contact paper, it occurred to me that one of these organizers
would be the perfect solution!  Once I started thinking "outside the box" in the craft room, I took my idea to the kitchen.
I quickly found three uses for my vertical paper organizers
:  holding my assortment of cutting boards together in one place,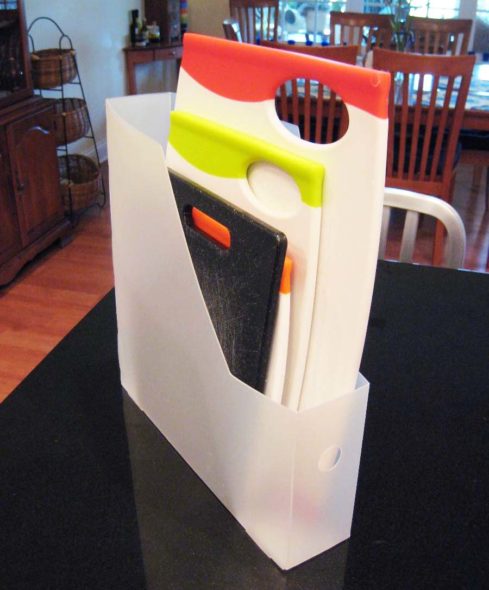 holding my rolls of aluminum foil, plastic wrap, parchment paper, etc.,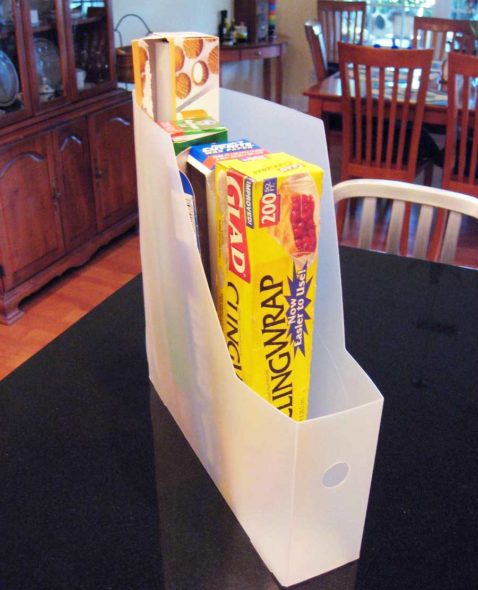 and my favorite use, keeping all of my candy molds
from being scattered everywhere in my cabinets!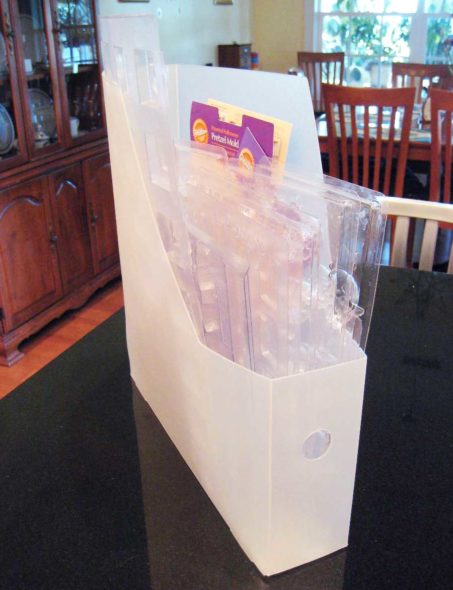 I was surprised by how many candy molds would fit inside of one organizer, and I love being able to organize the molds by holiday or theme. I am sure that I will continue to find new uses for this versatile organizer.  If you think of any, please leave a comment to let me know!
Save
Save
Save
Save


similar projects

leave a comment: