Valentine hot cocoa mix bag tags
by: Jo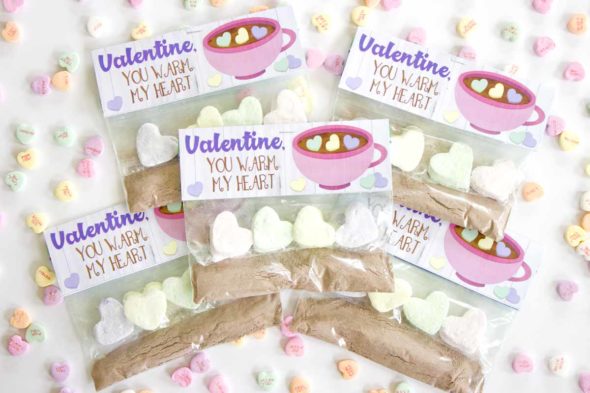 It's that time of year again… school Valentine's Day parties are just around the corner and I wanted to come up with something for Mini Me's classmates. Chica and I put our heads together and came up with one that features Mini Me's favorite winter treat — hot cocoa!
We designed a special bag tag for these Valentine's favors, in two different color schemes. To create your own cocoa Valentines, just download our Valentine's Day Cocoa Bag Tag printable, print one (or both!) of the designs onto white cardstock, and cut them out.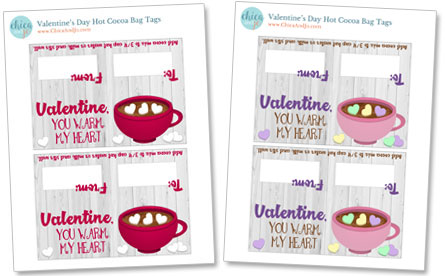 These tags are perfect to put on top of bags of hot cocoa mix, but I wanted to include some marshmallows as well. You can just use store-bought mini marshmallows or if you want to get fancy, you can whip up a batch of Alton Brown's homemade marshmallows. I made a single batch, but I divided it into four trays and added food coloring to each.
Then I used a small, heart-shaped cookie cutter to make little hearts that remind me of the conversation hearts.
I love the pastel look of these sweet homemade marshmallow hearts!
Next, I put the marshmallows in one snack-sized, zip-top bag and the cocoa mix in another. I didn't get fancy with the cocoa; I just dumped a packet of Swiss Miss cocoa mix into the bag. I lined the two bags up so the hearts were sitting on top of the cocoa bag, then I folded over the tops and stapled them together.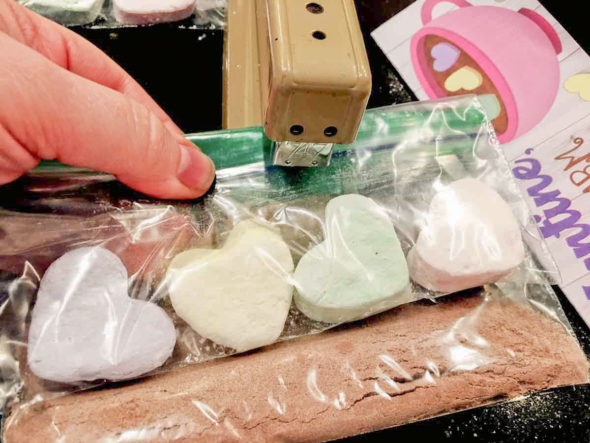 Mini Me and I wrote names on the printed tags, folded them over the cocoa-filled bags and secured with another staple.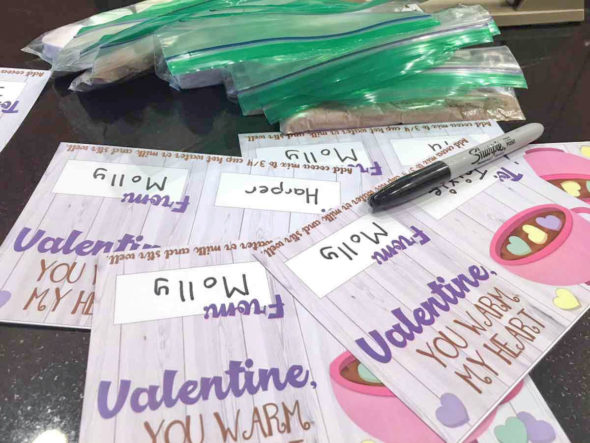 These Valentine's Day bag toppers make this project super easy. And you can make it quick and simple by using store-bought marshmallows and cocoa mix, or you can go fancy and make everything from scratch. I went half and half!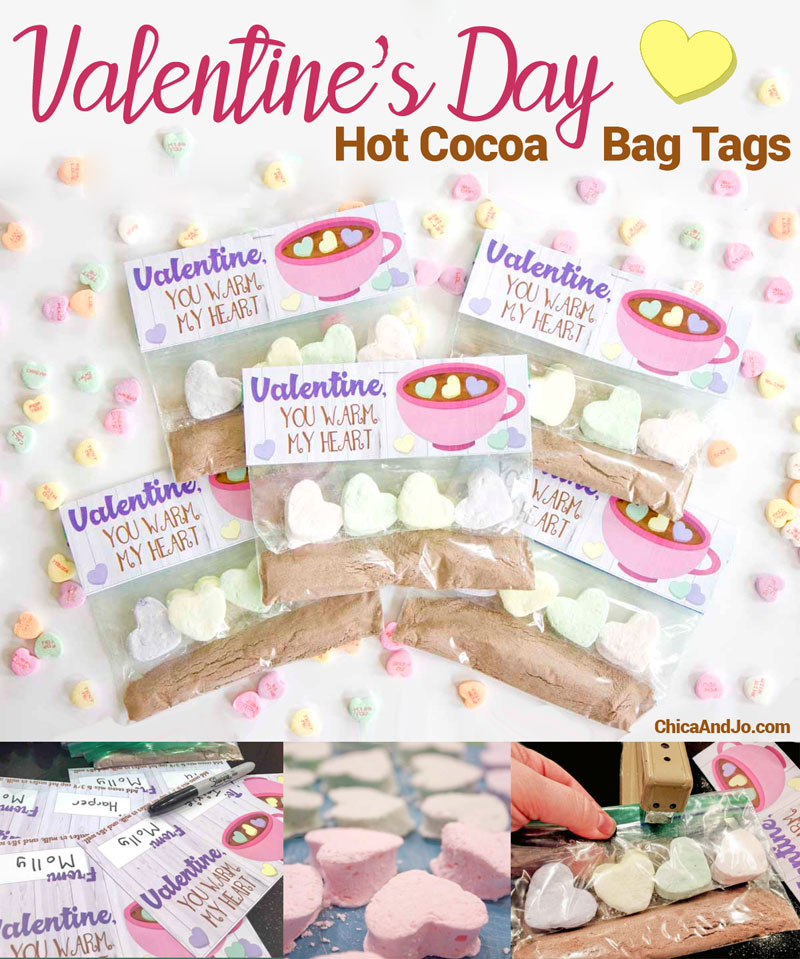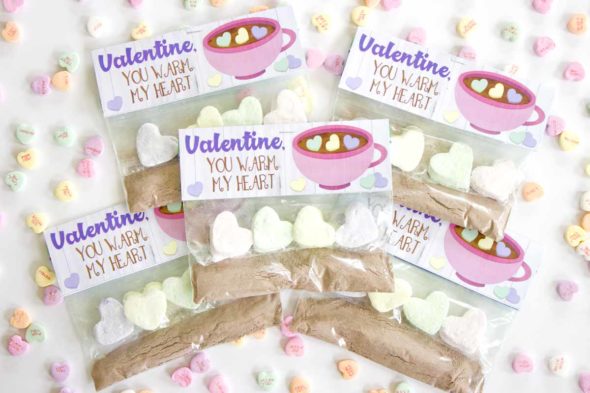 similar projects

leave a comment: