Pretzel bar for a Super Bowl party
by: Jo
Chica and I have been on a homemade pretzel kick recently. We just love that pretzel chew! Anyway, soft pretzels with beer sounded like the perfect line-up for the Super Bowl party this year. Being us, we didn't want to just serve them on dishes — we wanted a display. Peg board was the answer!
You can buy white peg board but I needed just a small piece and those only came in brown so I just painted it with some white Satin Enamels paint.
I needed to add yard marker lines to my field, so I measured and taped them off with washi tape (since it's thinner than regular masking tape). I used regular painter's tape around the edges, which also helped hold the washi tape in place.
I rolled on two coats of green acrylic paint for my grass.
I cut some numbers out of vinyl with my Silhouette machine and then added the 1-yard hashmarks on the sidelines with a Glass Paint pen. Yes, these pens work well on things besides glass!
To finish it off, I added the logo for this year's Super Bowl in the middle. We want to be able to use this again next year so I made it removable — I laminated the logo and attached it to the field with some painter's tape on the back.
Next, I used Alton Brown's soft pretzel recipe and decided to shape them into footballs. To make the shaping easier and consistent, I sketched a football pattern that I'm happy to share with you. I covered the printed pattern with wax paper and used it as a guide to form the pretzels.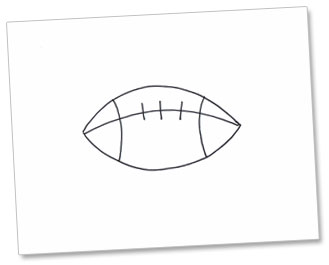 It took time and patience, but it was worth it to get such awesome football-shaped pretzels!
Then I used simple peg board hooks to hang my pretzels across the field!
Set out a selection of dips (I chose cheese, spicy mustard, chocolate, and jalapeño mustard) and some ice cold beers and you have a party!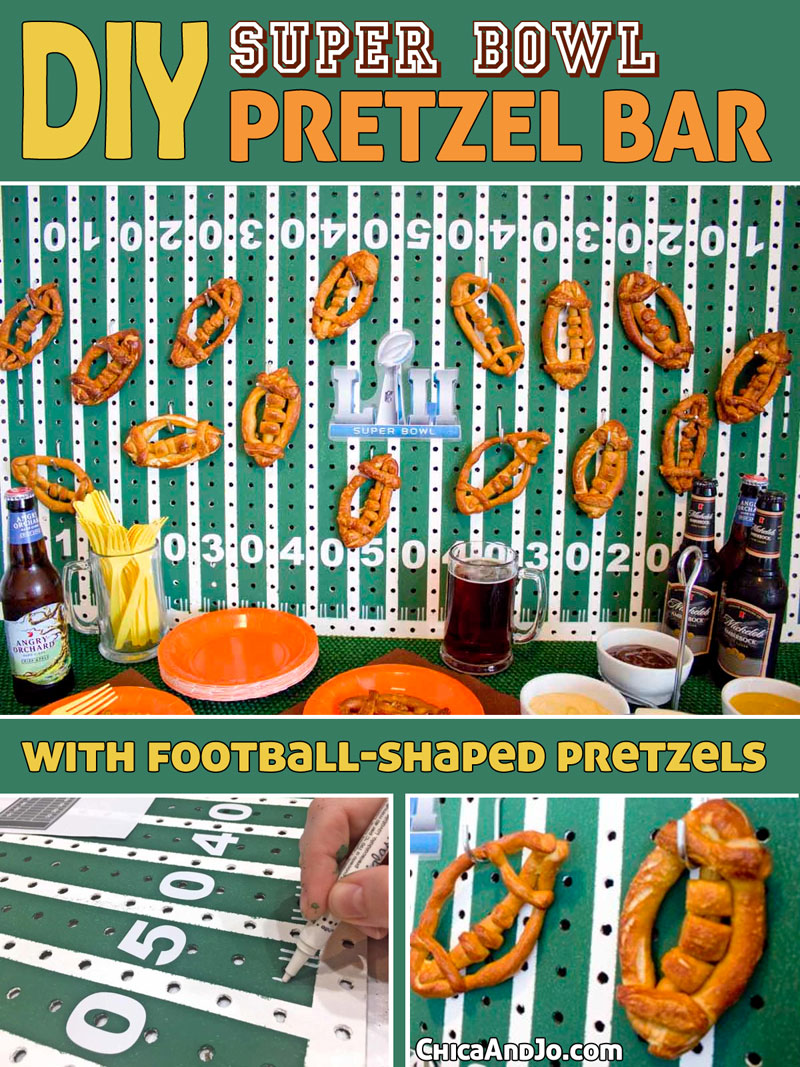 leave a comment: