Mid-century modern candle sticks
by: Jo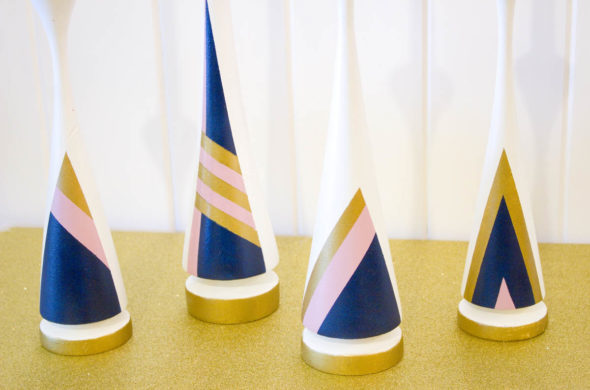 On a recent thrift store run, I spotted these mid-century, hand-turned, wooden candlesticks. I immediately fell in love and brought them home!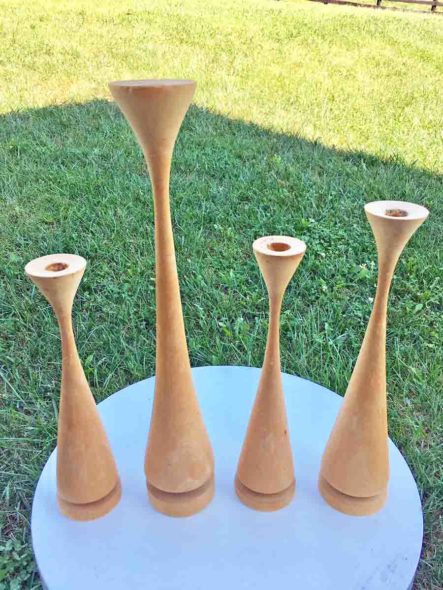 The wood did not look great, so I decided to give them a bright new look for Christmas. I painted them white first.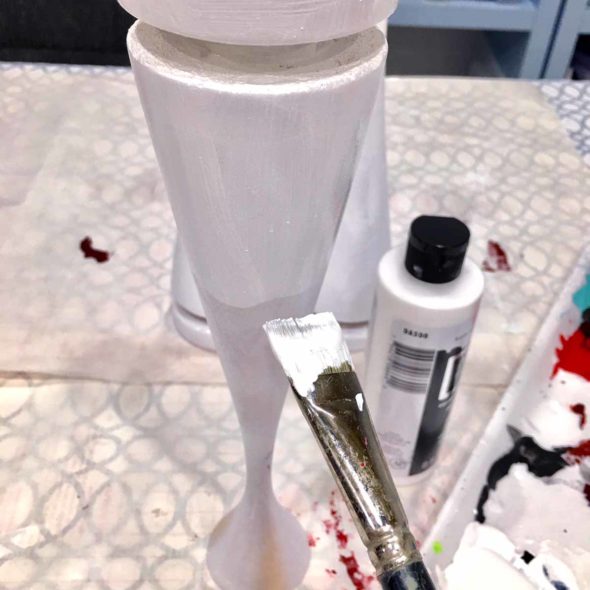 Next, I daubed on some gold paint along the base.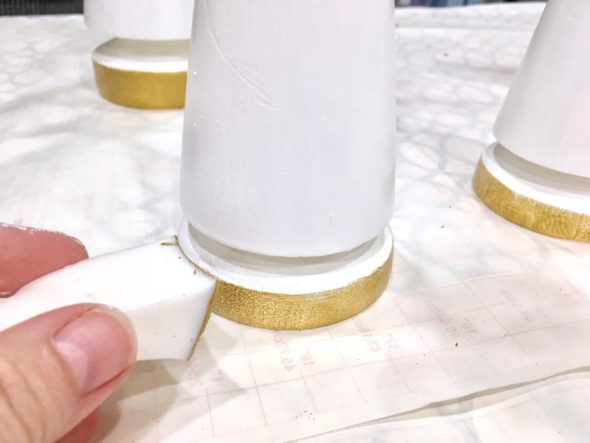 They look so much better already but I wasn't ready to stop there!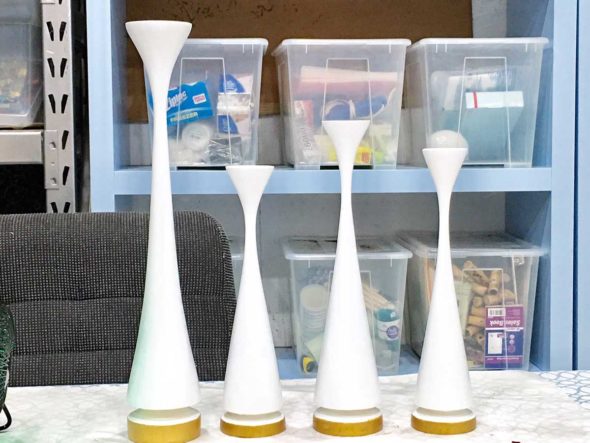 I taped off a triangle shape and filled it with some pink paint.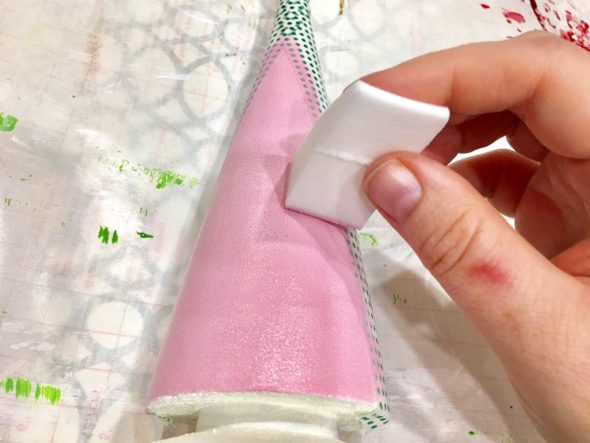 Then I did some more fancy taping, marking off areas where I could add an accent with gold paint.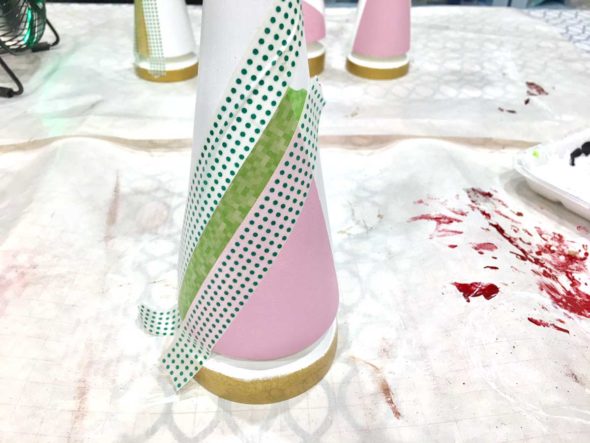 I did each one differently, and just placed the tape how I thought it looked good, without really measuring.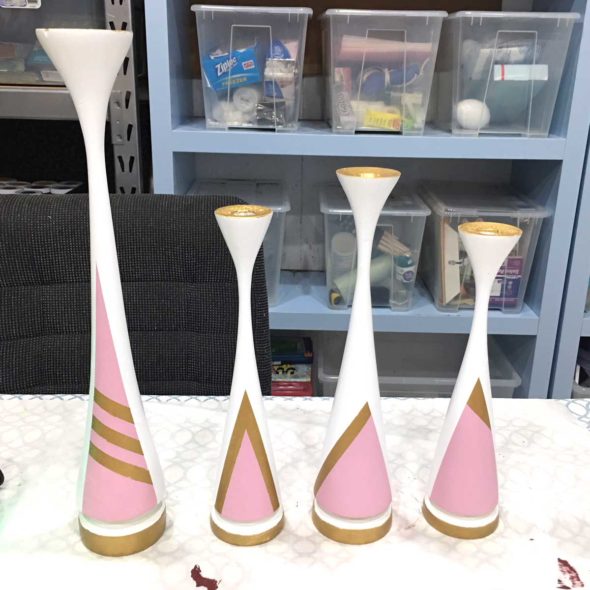 The gold made them look great, and again, I could have stopped at this point but I wanted to add one more color — navy blue.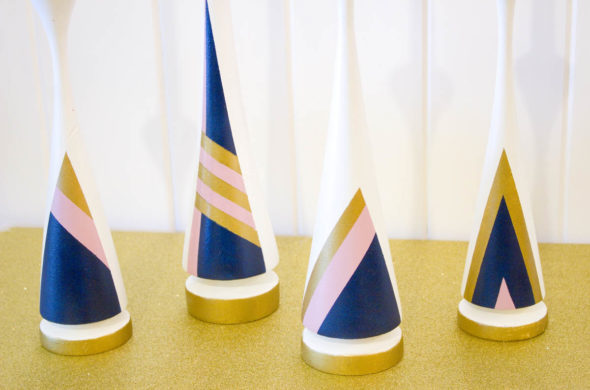 To accompany the candlesticks, I added some decorative bulbs (in the same colors) to a plain, white wreath.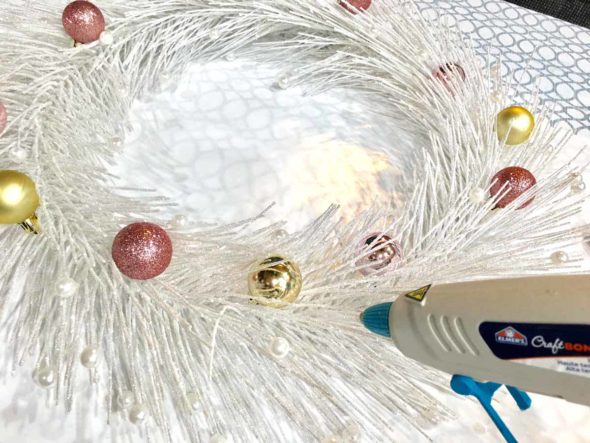 I love the final, geometric look!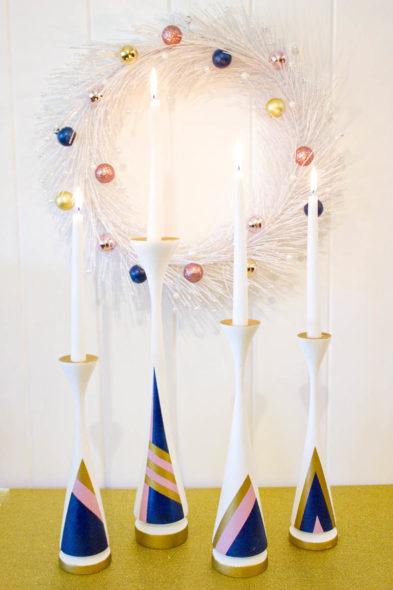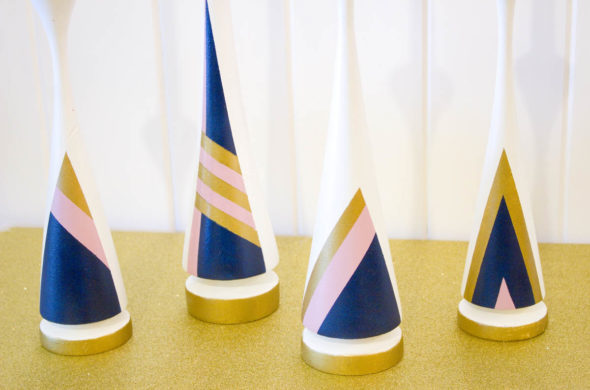 similar projects

leave a comment: