Glitter Grinch canvas tutorial
by: Jo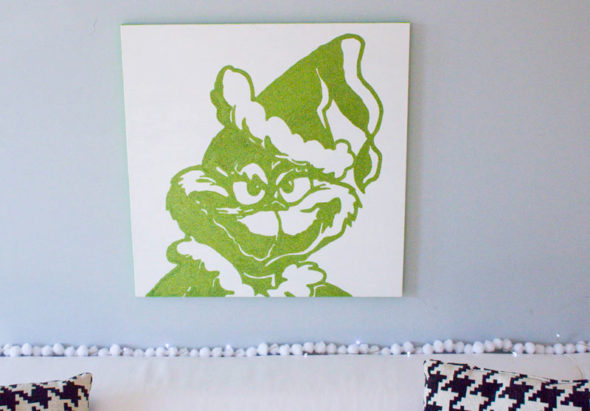 I love the Pottery Barn knock-off glitter Santa that I made so much, I wanted to create another glitter painting to add to my Christmas decor. Who better to add than the Grinch? Let me show you how to make your own!
First up, you will need to download and print our Grinch face pattern. The pattern is meant to be used on a square canvas, so just re-size as needed for your canvas size.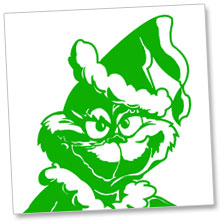 I used a 24″x24″ canvas, so I used the poster-print option on my printer to print across several pages, then taped the pieces together.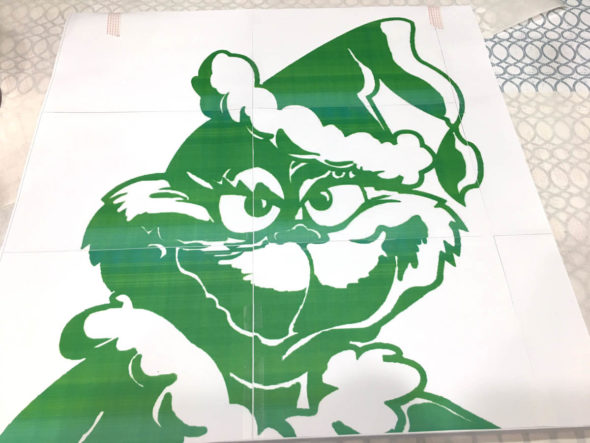 The first thing I did was paint the canvas white, just for nice coverage. Then I put some carbon transfer paper between the pattern and the canvas, and outlined the pattern with a pen to transfer it onto the canvas.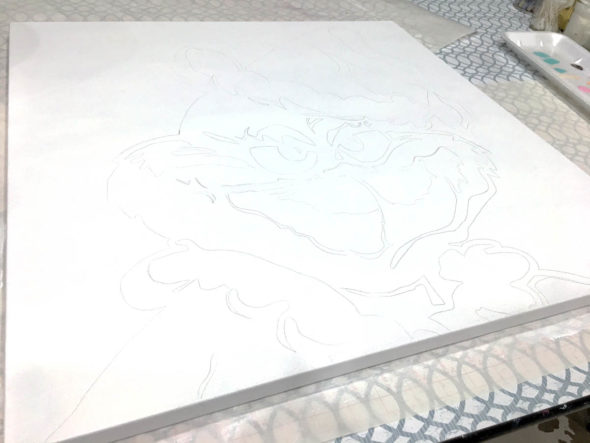 Next, I painted a base coat of Grinch-y green, so that the white won't show through the glitter flakes. This coat does not have to be perfect, but it does need to be the same color as your top glitter layer. This step is crucial to your final canvas looking good. If you don't do it, you won't get a saturated glitter look like you want.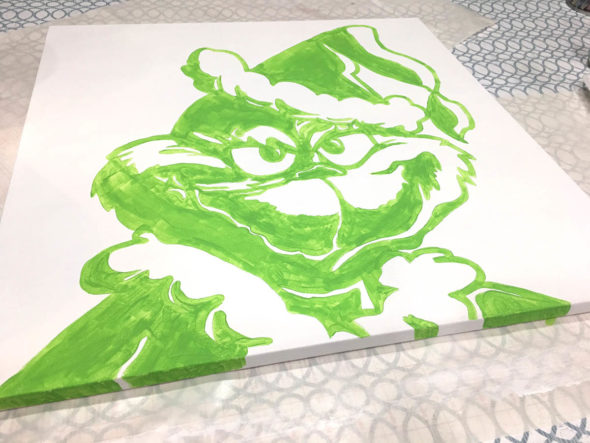 Speaking of the glitter, adding it is my favorite part! Once the basecoat had dried, I placed a writer tip on a bottle of Craft Twinkles Lime and used it to cover all of the green paint.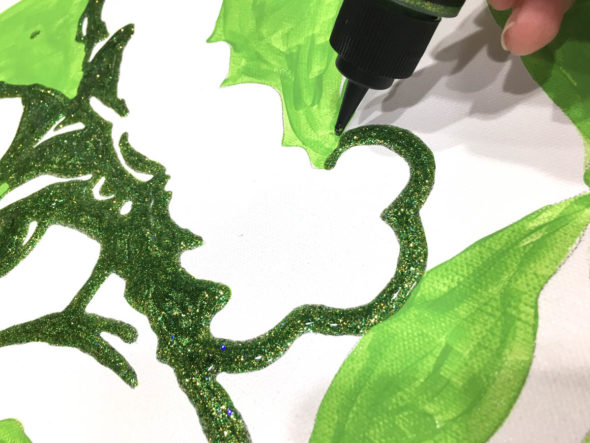 You want to make sure you apply the glitter very liberally to get good coverage, so it takes quite a bit. I used about 4 bottles on this 24″ canvas.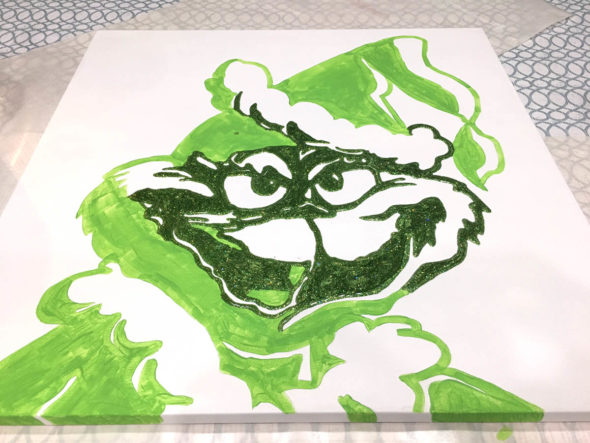 Here's a good picture showing what it looks like in three stages. Along the edge of the canvas is just the basecoat paint. On the top, you can see just how thickly I applied the glitter paint, and the coverage it gives once it's dry.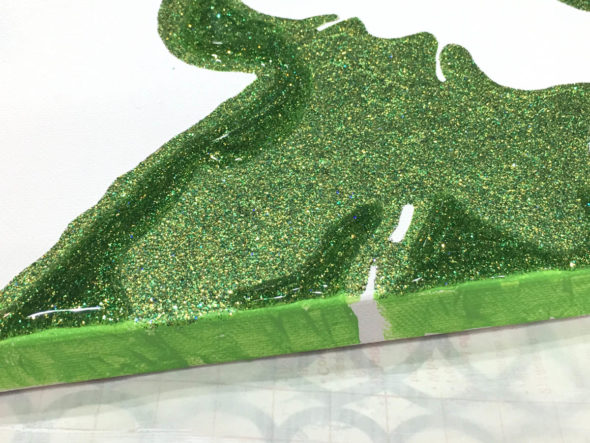 I painted the edges of the canvas with a solid band of green to give it a sort of faux frame and really make it pop against the wall.
Don't tell my Santa canvas, but I might just love the Grinch a bit more!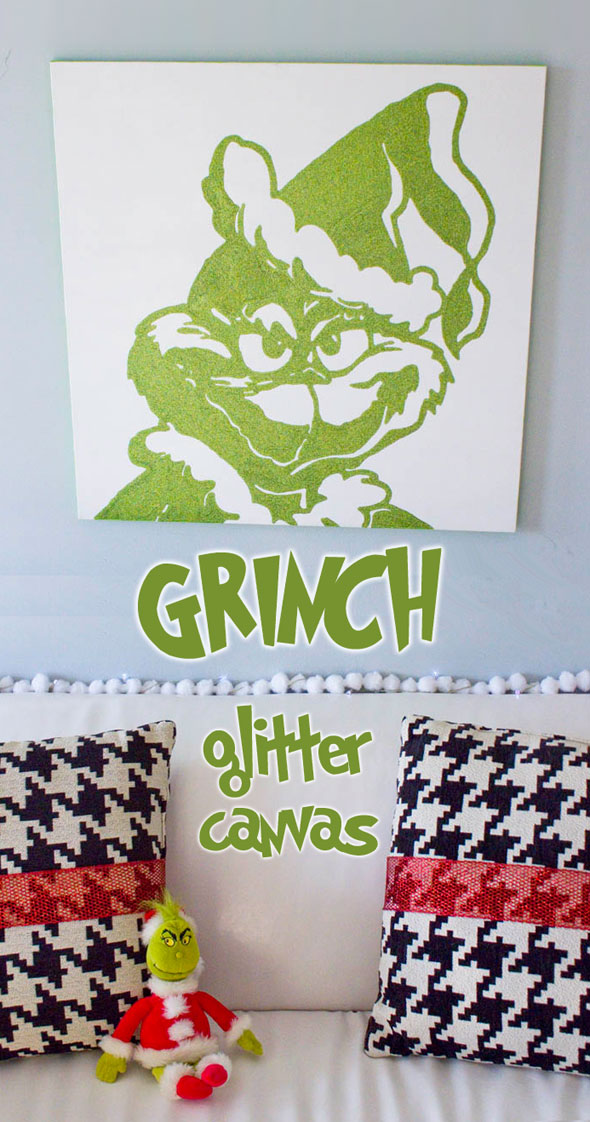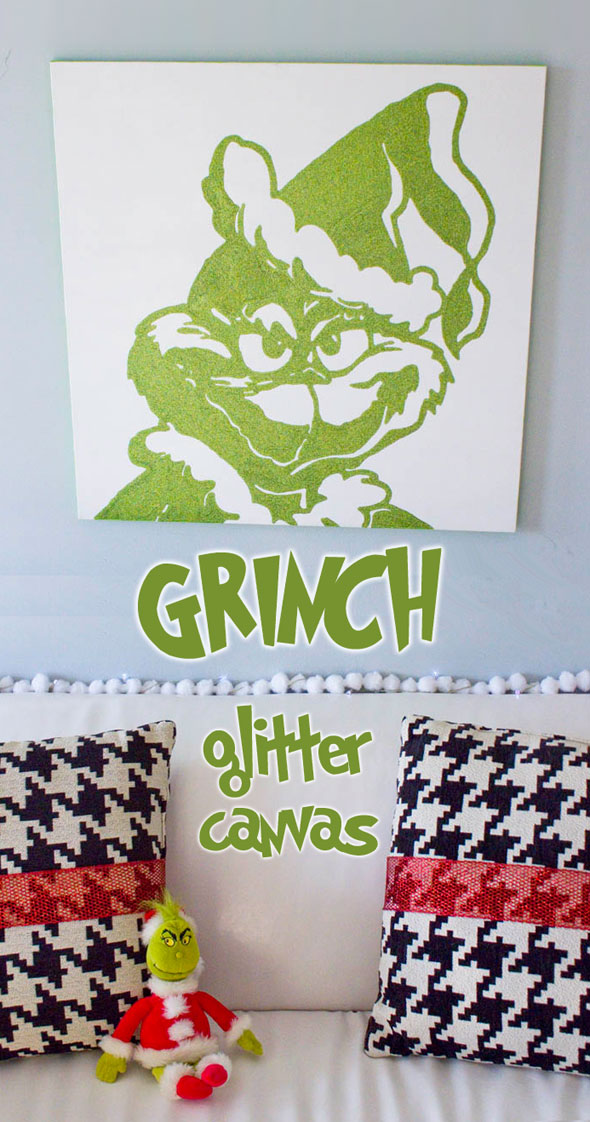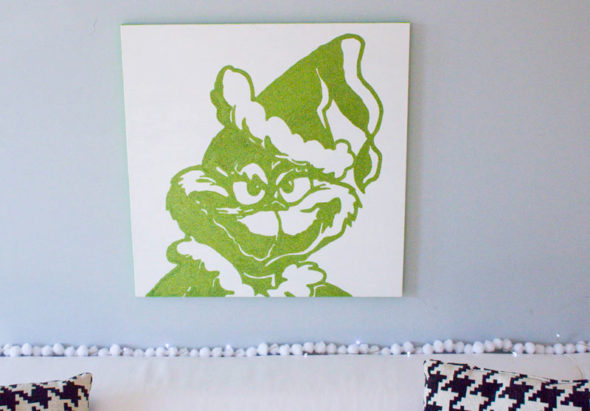 similar projects

leave a comment: