Survivor party printables
by: Chica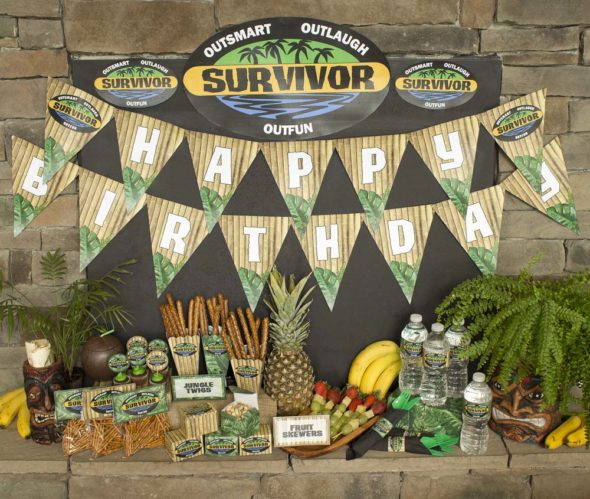 Jo and I are huge fans of the TV show Survivor, and have hosted our own over-the-top DIY Survivor party for a large group of families, then another one just for kids. All of these touches make the Survivor game more authentic, but if you're throwing an actual PARTY, you also need party supplies like a banner, favors, and other decor. We hit the jackpot with this when we found this set of Survivor Party Printables on Etsy. What a lifesaver these downloads were!
As usual, we started with the invitation, which was customizable! I just edited my info in Word and printed them out. They fit perfectly in an A9 sized envelope.
We decorated the party space with a Happy Birthday banner and giant Survivor logos, both of which were included in the Survivor Party Printables Set.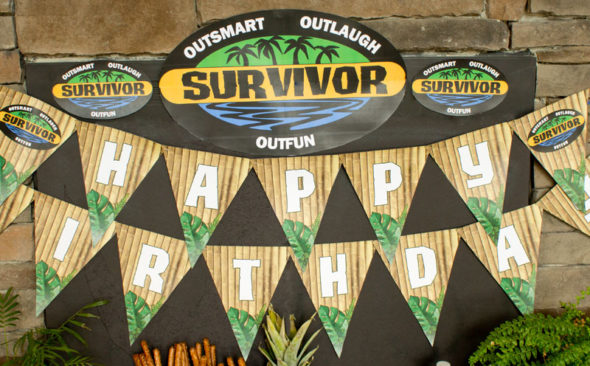 Then we went crazy with food and favors, using printables from the set. We filled the little favor boxes with pistachios, which matched the color scheme and also fit in with Survivor's island feel.
We put pretzel rods in the popcorn boxes, and used one of the customizable food tents to make a label that said "Jungle Twigs". So cute!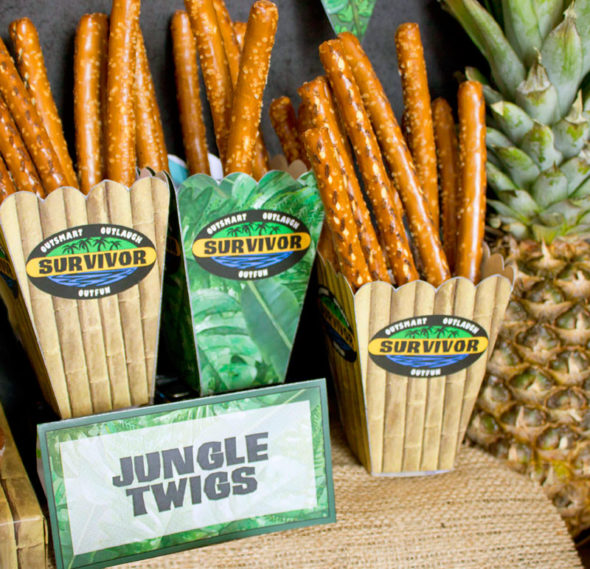 Another custom food tent went on the fruit skewers, and we used the included wrap templates to decorate our cutlery bundles and water bottles.
The printables even include pattern sheets that are good for decorating the party space. We wrapped an ordinary cardboard box with jungle print, which made the perfect base for the water bottles.
We topped mini cupcakes with coordinating circles that we printed and attached to toothpicks.
The bag tags worked great as toppers for smaller bags of pretzels.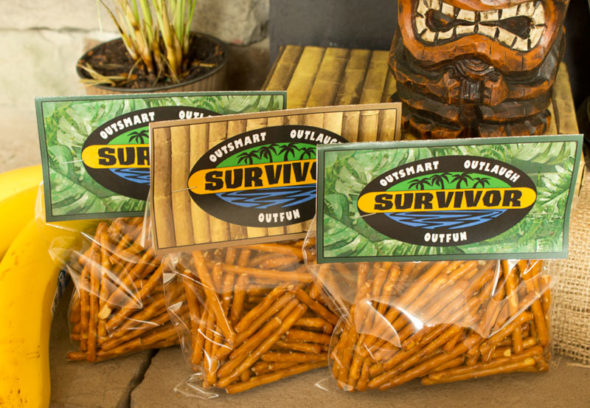 And these cute little flags were the perfect topper for black straws.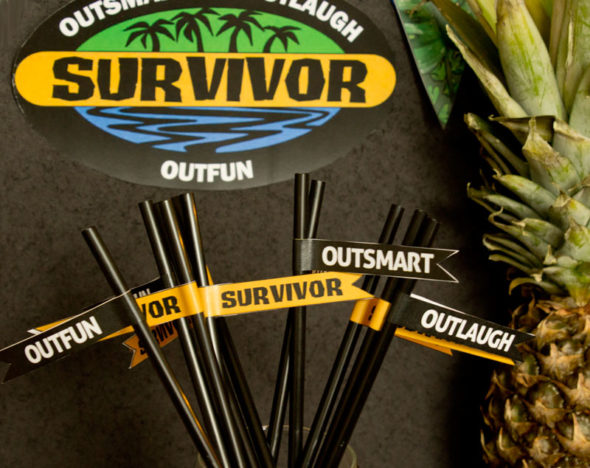 And when the party was over, we used the printable notecards to create Thank You cards to send to the guests.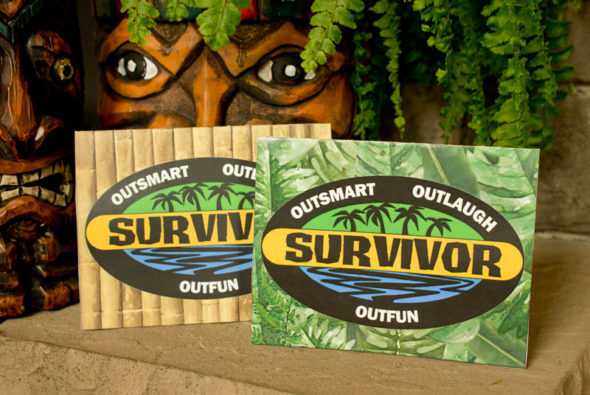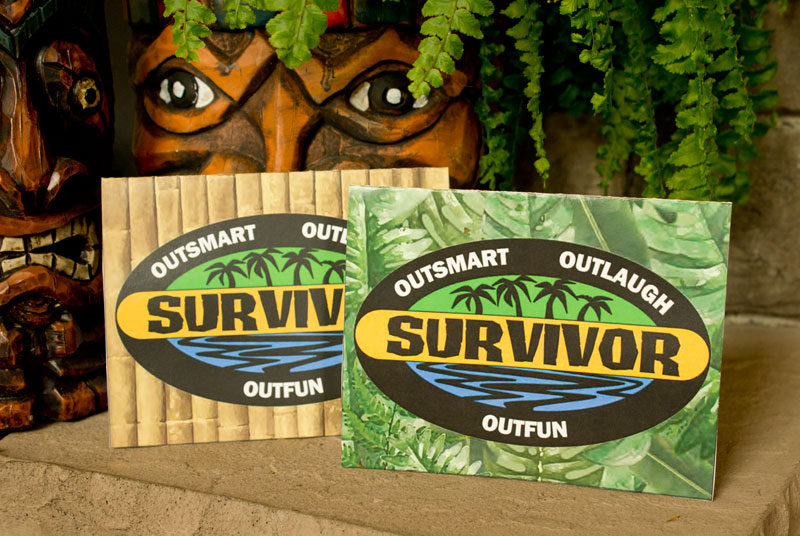 We rounded out the space with bananas and pineapples, and snuck in a fern or palm wherever we could. The whole party table was perfect, and when everyone came in from the outdoor Survivor games to cool off and have cake, it was a great way to celebrate and make the birthday boy feel special.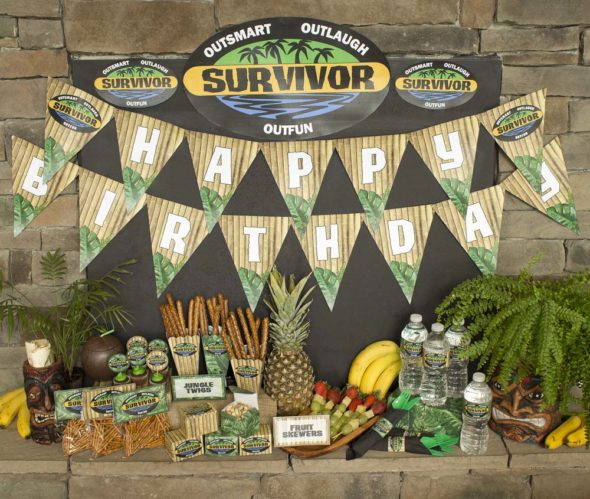 similar projects

leave a comment: