Kentucky bourbon balls
by: Jo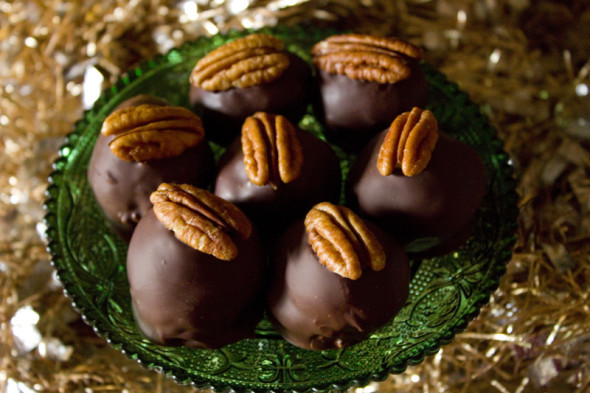 It wouldn't be Christmas in Kentucky without bourbon balls. We take pride in our state's official liquor and we make all sorts of things with it! One of the tastiest, in my humble opinion, is the bourbon ball. There are more ways to make bourbon balls than there are bourbons, but here's how I make them every year.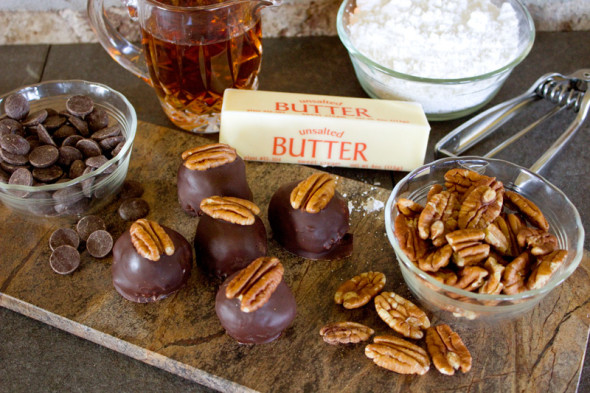 This recipe came from my good friend Kristi. She makes them every year for her annual Christmas party but she absolutely hates dipping them in the chocolate, so I would go over and help her out with that part. Sadly, she moved away a few years ago, so I started making them on my own. I think about her every time I dip one! And, never fear, we are still close friends. As I have made them and learned things, I have slightly altered the recipe to what I am sharing with you now.
Kentucky Bourbon Balls
8 ounces butter, softened
2 pounds confectioners sugar
1/2 cup Kentucky bourbon (Maker's Mark, Woodford Reserve, Buffalo Trace)
2 cups finely chopped pecans
14 ounces chocolate
In a medium bowl, cream together the butter and 1 pound of sugar with a mixer on high speed. Add the bourbon, remaining sugar, and nuts, and mix well. Cool the mixture in the refrigerator, covered, until firm enough to handle, about 2 hours.
Use a small cookie scoop (or a tablespoon) to measure out dough and form into a ball. Place on a baking sheet with edges and lined with parchment paper or wax paper. Place the sheet of balls in the freezer until hard.
Melt the chocolate in a double boiler. Remove 6 balls at a time from the freezer so they don't melt too fast. Dip each one into the chocolate mixture, and use two to turn the candy, coating completely with chocolate. Lift out of the chocolate with a fork and tap on the bowl edge to eliminate excess chocolate, then place the coated candy back on the wax paper. Add a pecan to the top. Continue with remaining candies. Place in the refrigerator until firm enough to handle, then transfer to a bowl, cover tightly, and store refrigerated until ready to serve.
These make a great gift for co-workers or a hostess. I always serve them at our Christmas party.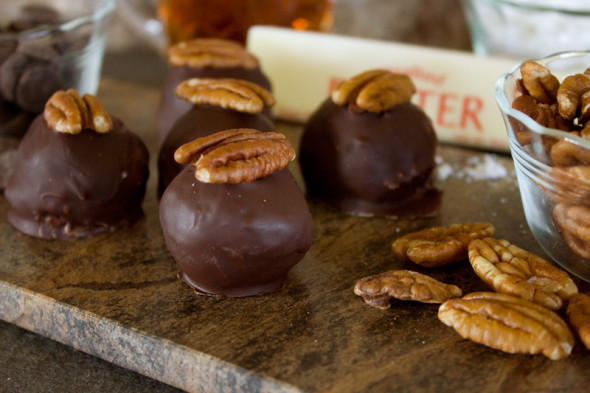 TIP: If you have extra melted chocolate, just add milk, a little bit of powdered sugar or honey and some corn starch to it to make hot chocolate!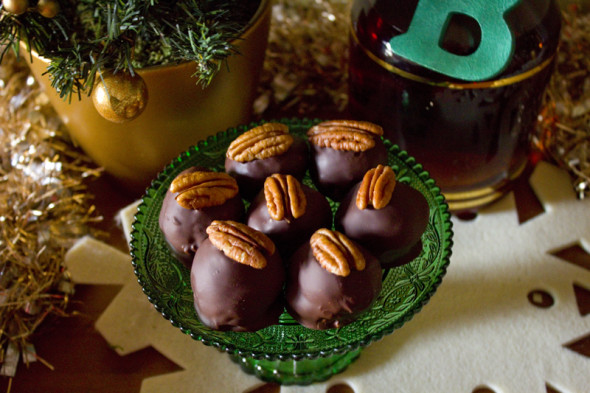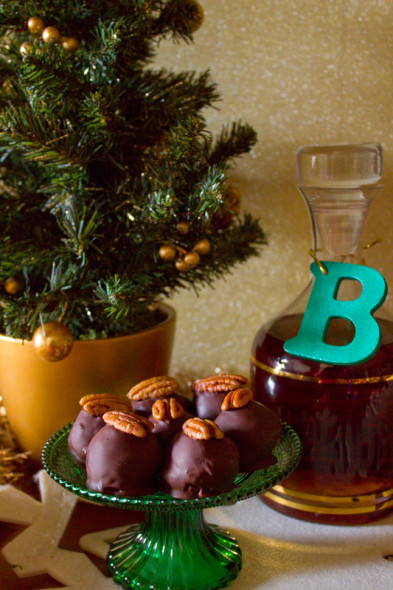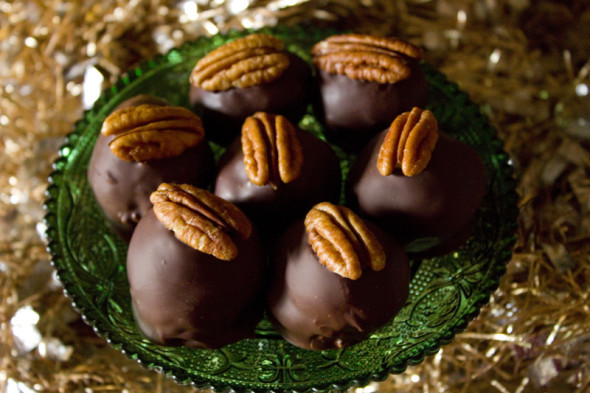 similar projects

leave a comment: