Christmas cookie gift container
by: Jo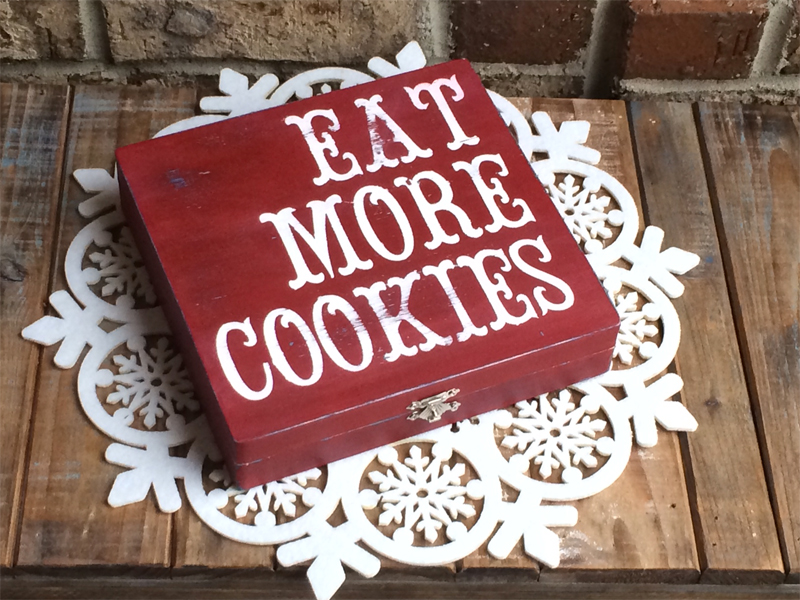 I was inspired by a cookie box I recently saw at World Market and wanted to make some to hand out as gifts this holiday season. I found a similar box at Michaels and took out my Americana Decor Chalky Finish paint to liven it up!
I started with a coat of Treasure. LOVE this color! LOVE!
Once it dried, which was super quick, I rubbed candle wax on the edges so it would be easily distressed.
Then I painted right over the blue and the wax with a couple coats of red.
I used my Cricut with the Storybook font to make a stencil out of some white vinyl that I had.
I used a pouncer to add white Chalky Finish over the stencil.
While the letters were drying, I chose some coordinating scrapbook paper and used Decou-Page to add it to the bottom of the box.
Once all the paint was dry, it was time to distress the box. I think the sanding and distressing is the best part! For the area that was stenciled, I made sure to only sand in one direction so that it looked authentic. The wax I applied to the edges before made it really easy to remove just the red paint and let the blue show through.
The final step was a varnish the box to protect all that hard work. I used the Americana Decor Soft-Touch Varnish but you can use whatever you want.
I love how my cookie boxes turned out!
I can't wait to give these out to neighbors and friends filled with homemade cookies. They would be a great way to personalize and dress up store-bought cookies like these, too.
Americana Decor Chalky Finish paint is available in Michaels in the wood and finishes aisle. Visit the DecoArt Chalky Finish website for more chalk paint ideas and inspiration.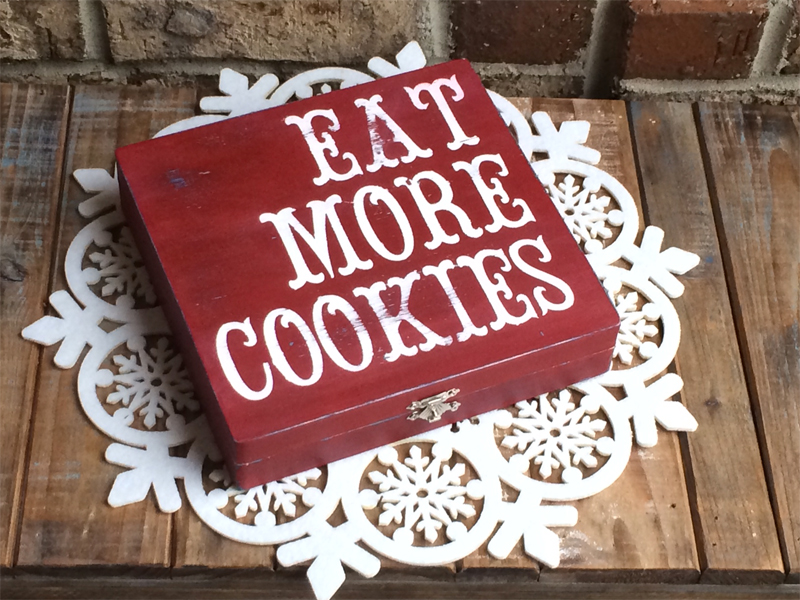 similar projects

leave a comment: