Skeleton bride Halloween trick or treat station
by: Jo
My kids complain that I really don't decorate for Halloween as much as Christmas. There's a reason for that — I like Christmas more! This year, though, they promised to help me decorate (and put the stuff away) so I thought we would do something a little over the top.
Chica had an old vanity that started the whole idea. We took it outside and spray painted it black.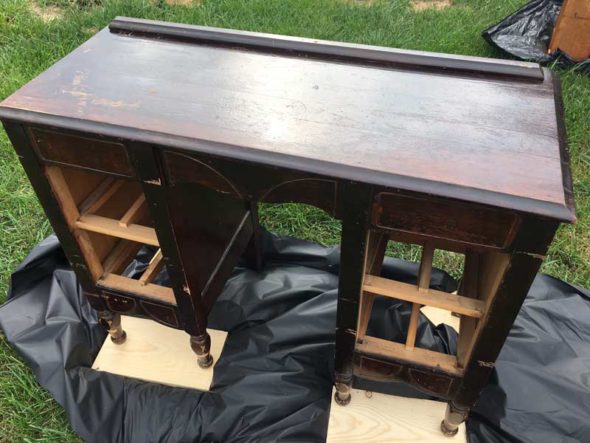 We also needed a chair to go with it, and found this creepy one came at the thrift store.
Since it was wobbly and wouldn't actually be used as a chair, I decided just to spray paint it too, fabric and all. I actually like how you can still see the pattern in the fabric, but it is now all black instead of brown.
I purchased a fake skeleton to seat at the vanity, and decided to dress her as a bride. I went to our local Goodwill store, where I picked up an 80s wedding dress for cheap. The girls went to work making it a bloody mess! They used their grandma's tea to age the fabric, and added some dark red paint for the blood.
This skeleton bride vanity is not just a decoration — it's also going to serve a function! We are going to use it to hold the trick-or-treat candy. Just pull out the drawers halfway and add the treats.
We decorated the vanity top with various jewels and creepy accessories.
The skeleton bride offers up one treat in her hand.
I re-purposed the IKEA mirror from Little Jo's "Once Upon a Time" party, too. I aged the mirror glass with silver spray paint, then hung it from a tree branch, suspended over the vanity.
We made her veil by tying strips of tulle onto an old headband.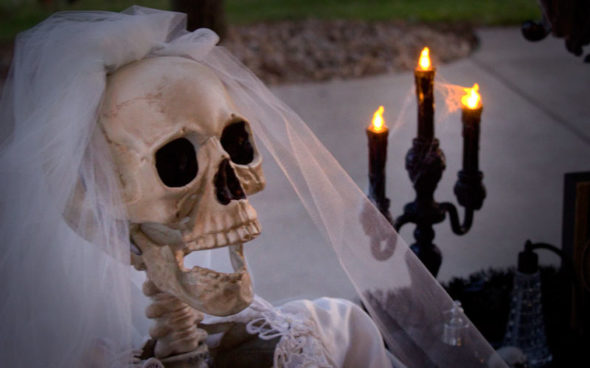 As a final touch, we set out our fog machine to add some creepy fog around the whole thing. I love how it all came together and the girls are no longer fussing that we don't have cool Halloween decorations this year. I can't wait for the trick-or-treaters!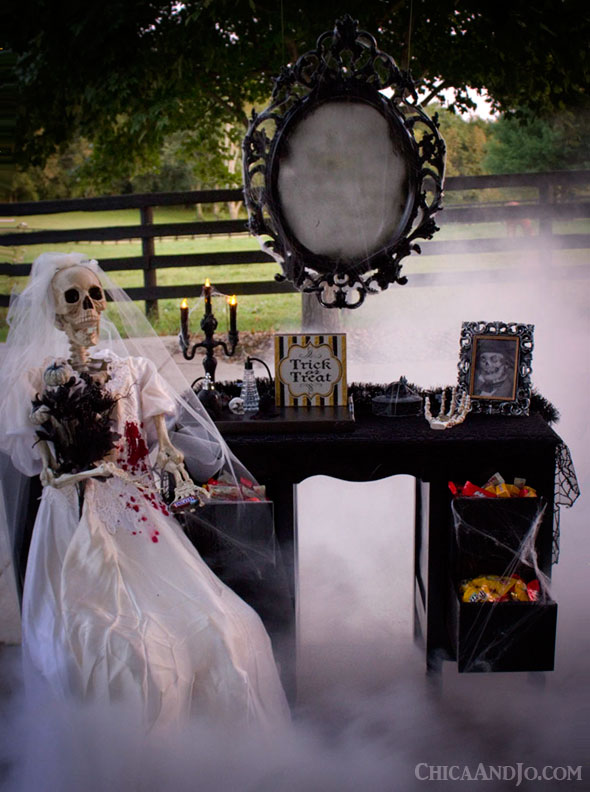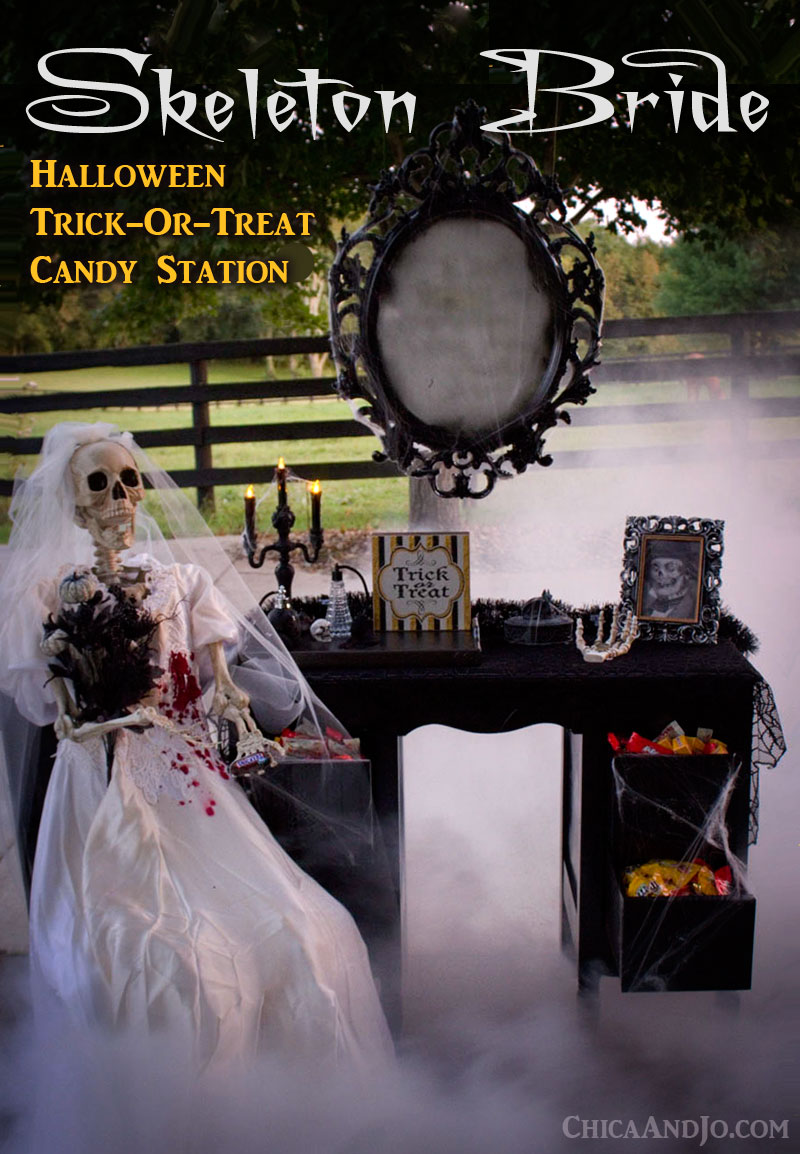 similar projects

leave a comment: