DIY magic wizard wands
by: Chica
Jo's daughter, MiniMe, is very into Harry Potter right now, and Jo is planning a Harry Potter themed party for her upcoming 8th birthday. For party favors for the guests, we decided to make some DIY magic wizard wands.
It's surprisingly easy to make faux carved wooden magic wands with just a few craft supplies (available in of our wand-making kit). The first thing you need is some wooden dowel rods with decorative finial caps glued onto one end.
To add texture, use a hot glue gun (low-temp makes more distinct ridges) to apply squiggles, swirls, and other decorative lines to the dowel, focusing most of the detail at the finial end.
Next, paint right over the hardened glue, painting the entire wand with a nice base color such as brown, black, or grey. Make sure you use a good multi-surface paint that will stick to the glue as well as the wood.
You could stop there, but to really make the wand extra special, you can apply a metallic wax that we like to call Wand Magic.
Use a brush or your fingertip to apply a VERY light coat of the Wand Magic to the raised edges on the wand. Rub it on, then use a soft cloth to buff to a shine.
The finished wands are so beautiful and unique that people might not believe you made them. They make great party favors if you make them ahead of time, but you can also have the kids make the wands during the party, as an activity. They'll love creating their own custom wand!
To save you the trouble of finding all the supplies you need, we've put together a Wizard Wand Making Kit with everything you need except a hot glue gun. This kit contains 8 wand blanks, 3 bottles of paint (black, brown, grey), and 3 pots of Wand Magic (black, brown, and rose gold) and you can purchase it from our Etsy store.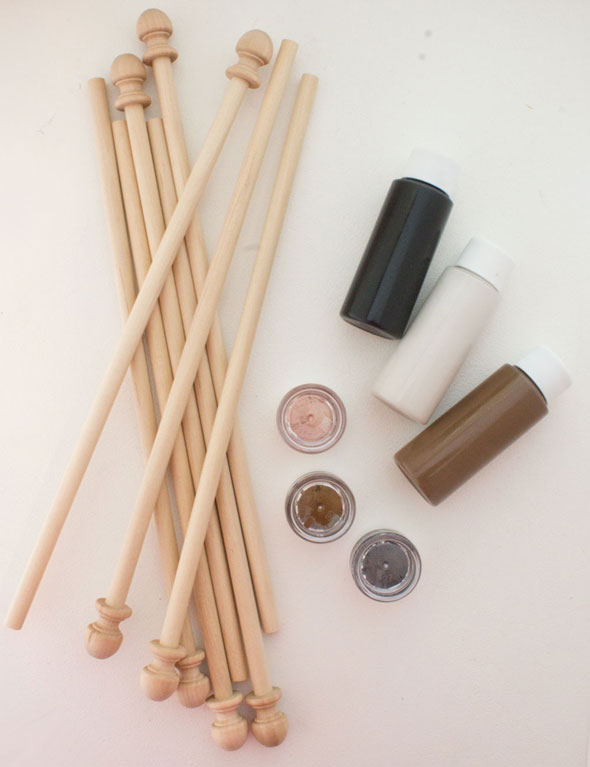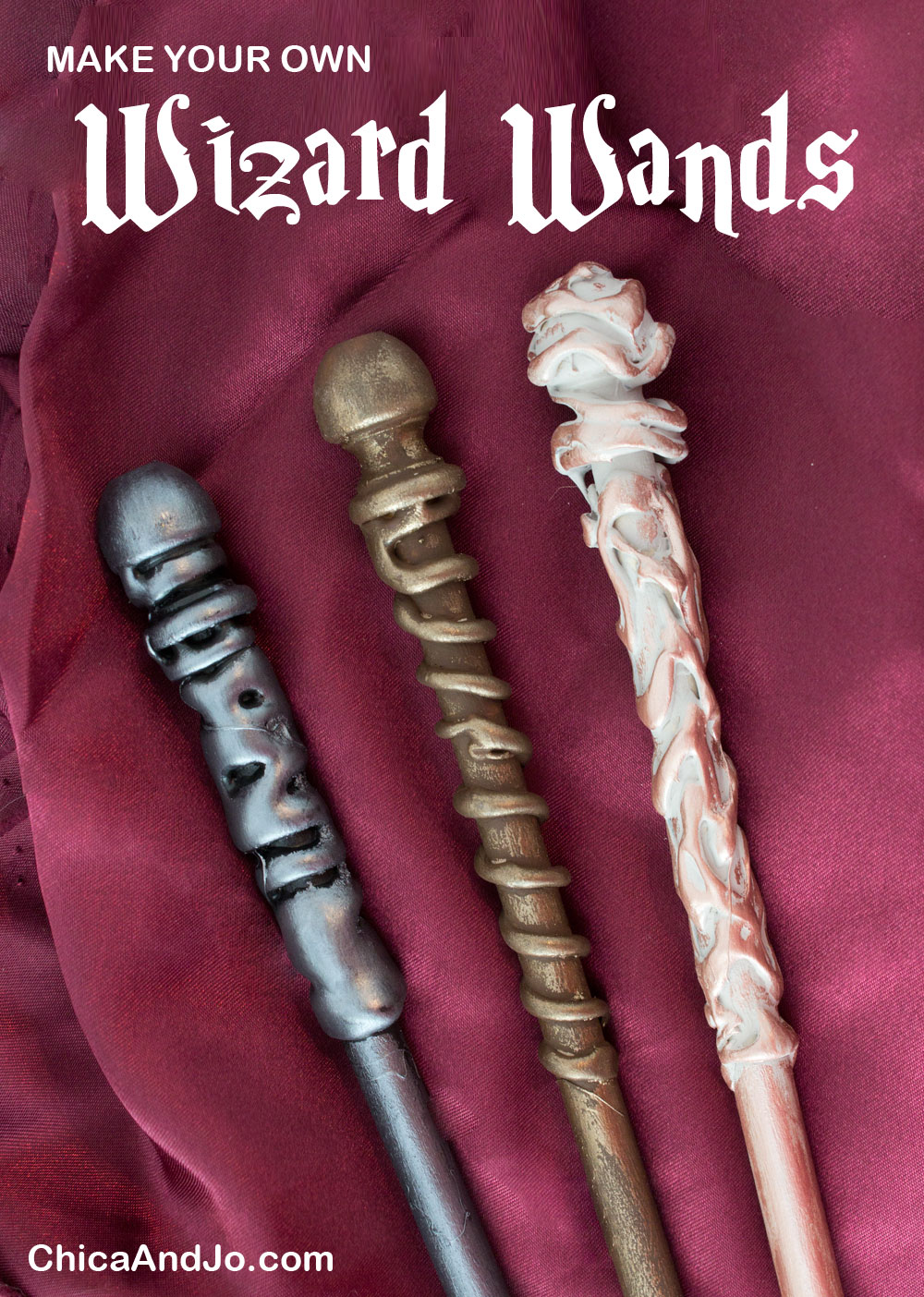 leave a comment: