Toucan and pineapple themed summer cocktail party
by: Chica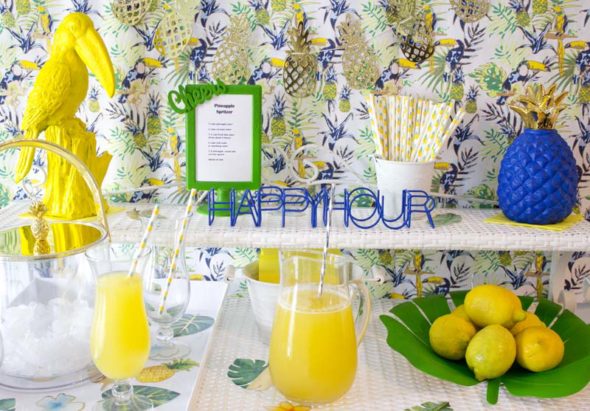 It's usually Jo hosting all the parties and creating fabulous food and beverage stations, but this time, it was my turn! I was having some out-of-town guests over for a pool party and I wanted to pull together something special for serving cocktails. I found a really fun, textured wrapping paper at HomeGoods that was covered in toucans and pineapples, and I decided to use that as my backdrop and color palette.
I found that I had plenty of serving pieces already that would match the tropical theme, but quite a few of the pieces just didn't look quite right. I really wanted to pull this all together and make it look like I spent hours curating this bar, and I knew that coordinating color was exactly what I needed to do so. I was willing to try out some new Krylon Spray 'n Peel paint on these pieces because I wasn't going to be sad if I couldn't get them back to their original color.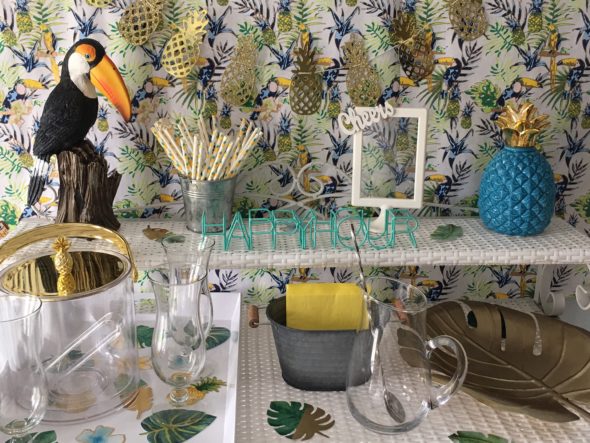 The paint went on fairly well. I could tell that the smoother the surface, the better this paint was going to work. On other surfaces, it tended to have a lot of air bubble holes as it dried.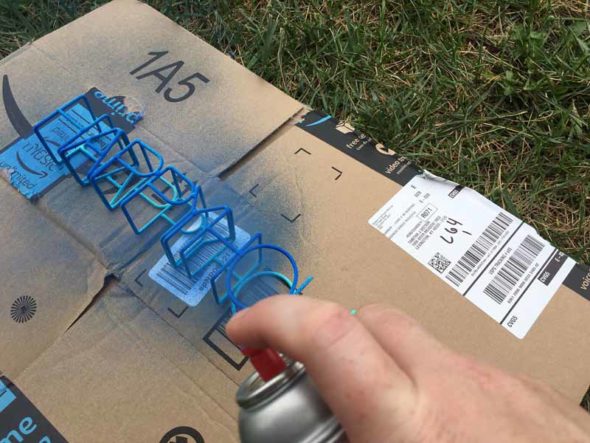 Whether it peels off or not, I love how just a bit of spray paint really pulled all of my mis-matched accessories together to create a fun and lively summer bar!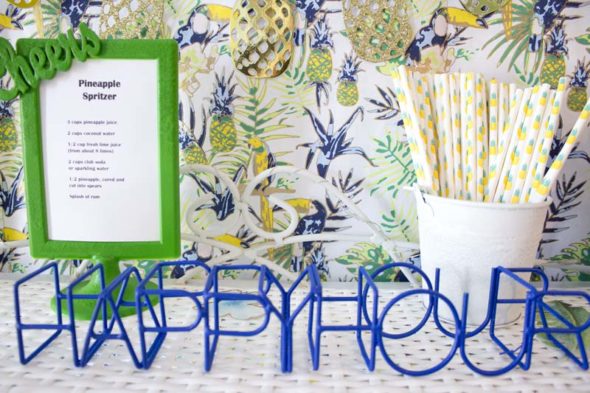 This super-smooth surface of the glazed ceramic pineapple took the paint the best, with smooth coverage. I could immediately peel off the spray paint in large chunks. It dries to a rubbery finish and it was super fun to remove!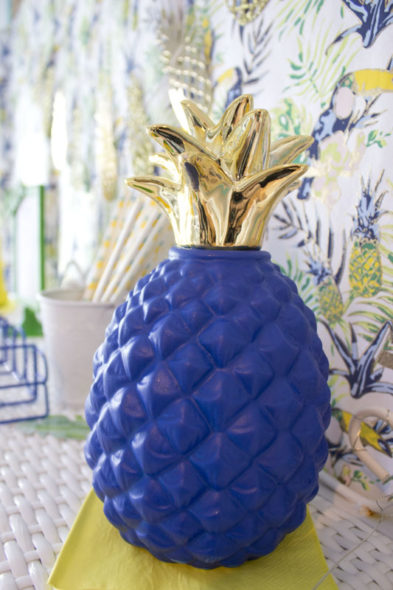 The previously drab golden leaf platter looks so much more fun in a bold green.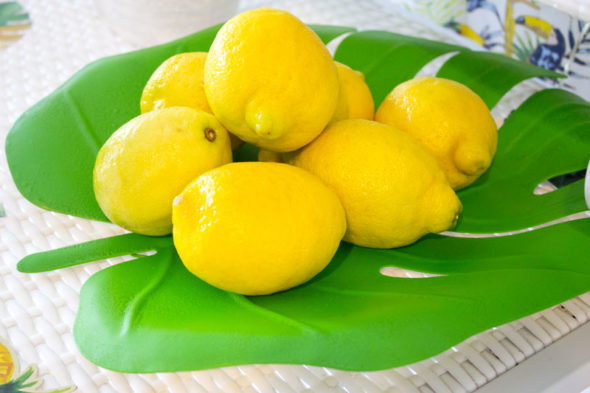 And this guy looks so much better in one solid color! The paint also hid the little piece that was chipped off his beak.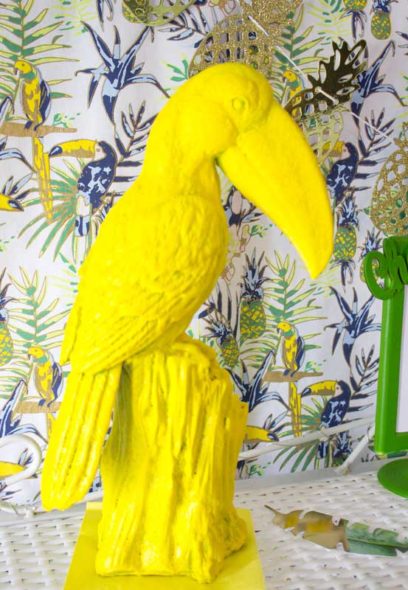 My guests loved the Pineapple Spritzers served on my super fancy bar. I will let you know how it goes removing the spray paint from the other surfaces. If it works as well as the pineapple, I will be getting more of this to do some temporary changes to party décor to use for Christmas parties.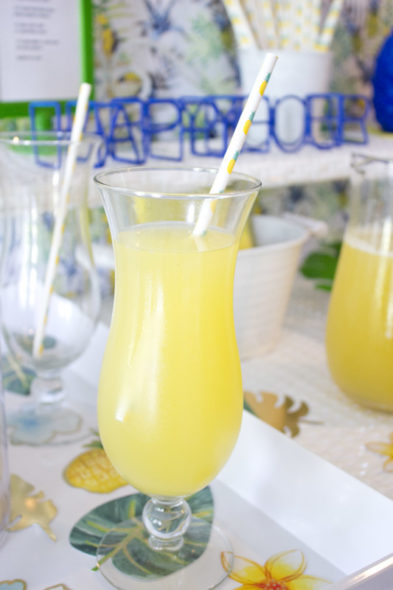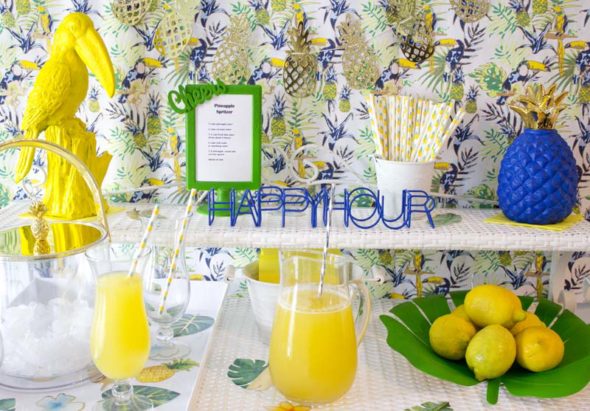 similar projects

leave a comment: