Vintage recipe box makeover
by: Chica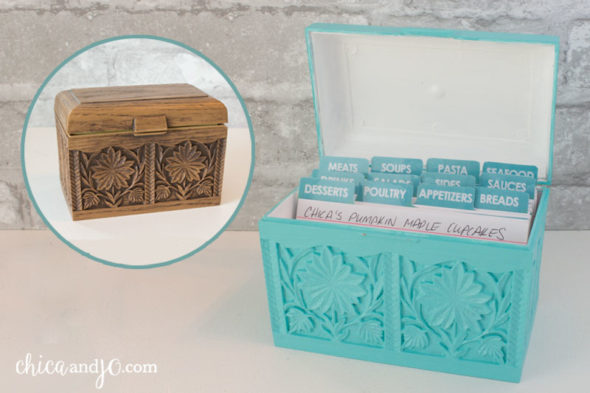 Jo recently spent a Saturday at yard sales and found a cute little recipe card box for fifty cents. She knew I needed a new recipe box, and even though this one wasn't my style, she saw the makeover potential right away. Turns out it's a fairly well-known vintage Lerner recipe box with faux carved wood, and they are readily available for purchase on eBay.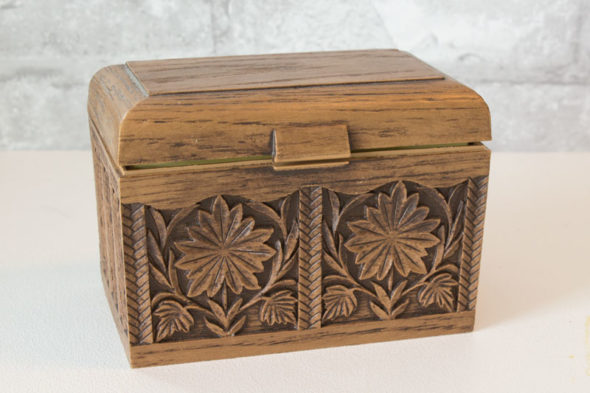 I knew a coat of paint was all this box needed, and when it came to choosing a color, I looked to my favorite kitchen accessory for inspiration. I had found this turquoise cow-shaped creamer pitcher at a yard sale last year, and it makes me smile every time I walk past it in the kitchen. I chose the perfect shade of multi-surface paint in Coastal Waters so that I could repeat this same pop of color elsewhere in my kitchen.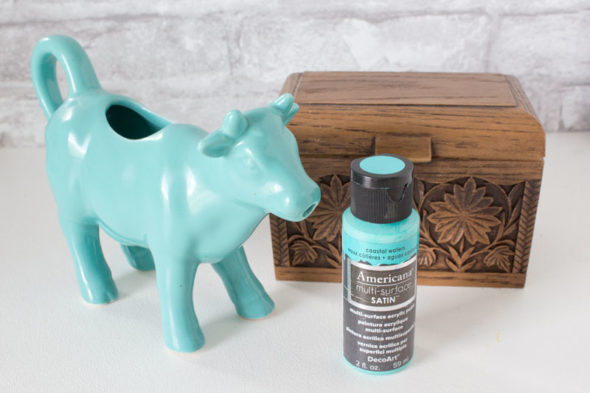 I started by painting the inside of the box with several coats of multi-surface paint in Cotton Ball white.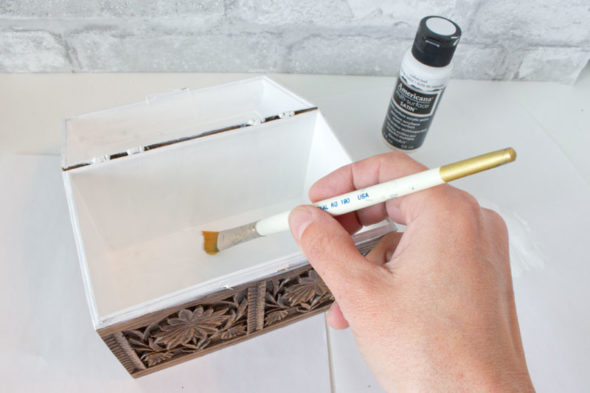 Then I painted the outside with a couple coats of the turquoise.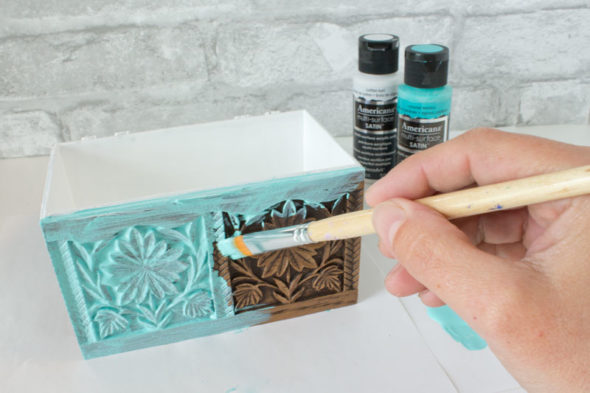 Look how pretty! I just love this color, and now I love the recipe box.
But you didn't think I was going to stop with just a coat of paint, did you? To make this box super useful, I designed some recipe index card dividers to match. If you want to use these cards in your recipe box, just download our free recipe index cards printable.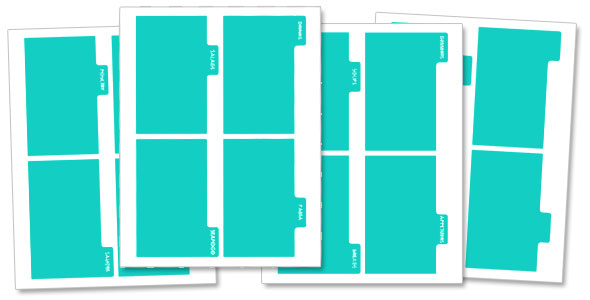 I printed the cards onto white cardstock, then ran them through my thermal laminator machine before cutting them out. This will keep them clean and crisp as I flip through them repeatedly over time.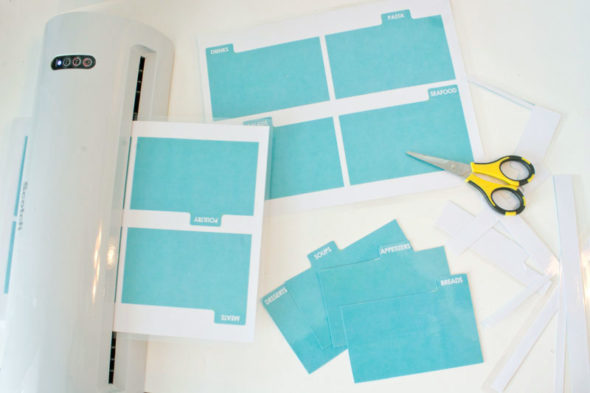 I made cards for every category I could think of, plus some blanks in case I want to write in new ones later.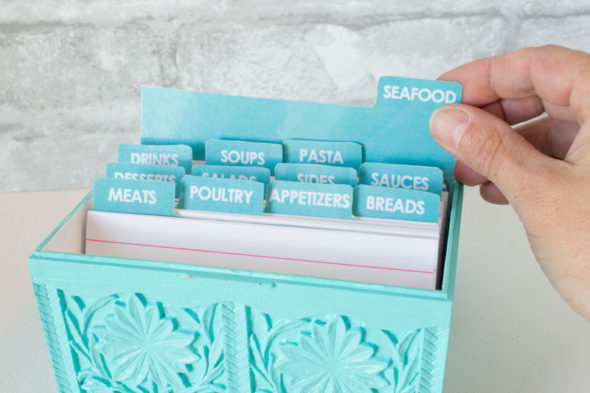 Then I got some standard 3″ x 5″ index cards and started copying over my recipes. I started with two of our favorites, my Pumpkin Maple Cupcakes and Jo's Butterbeer.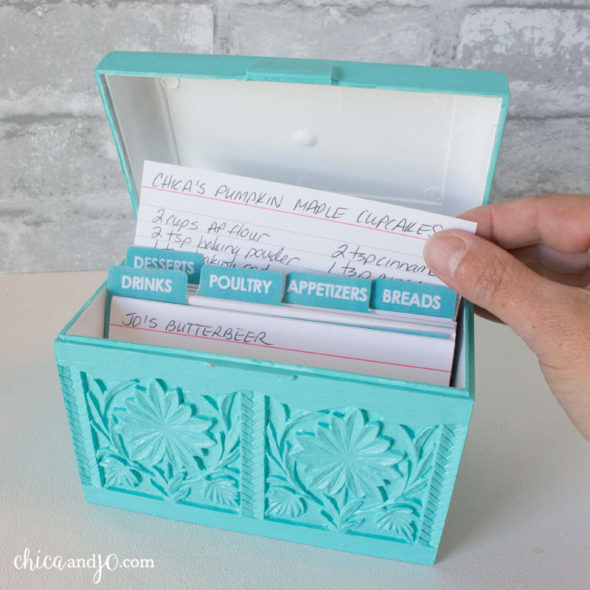 And in case you're wondering, yes, the turquoise matched the cow creamer perfectly. So cute!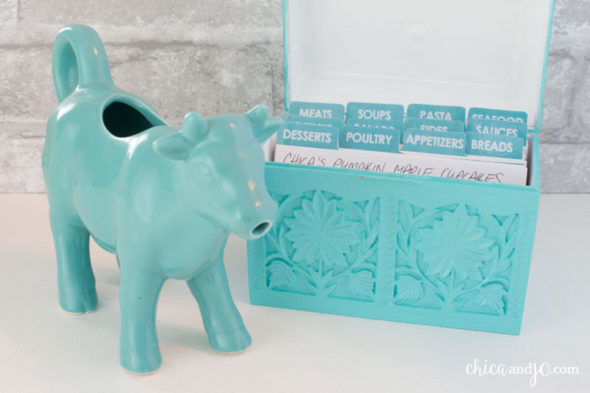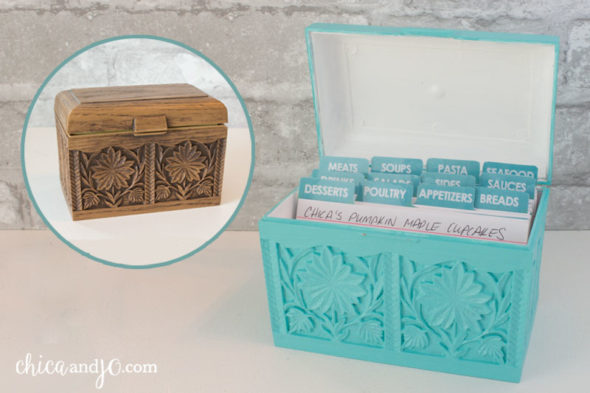 similar projects

leave a comment: