DIY "Pool Rules" sign
by: Jo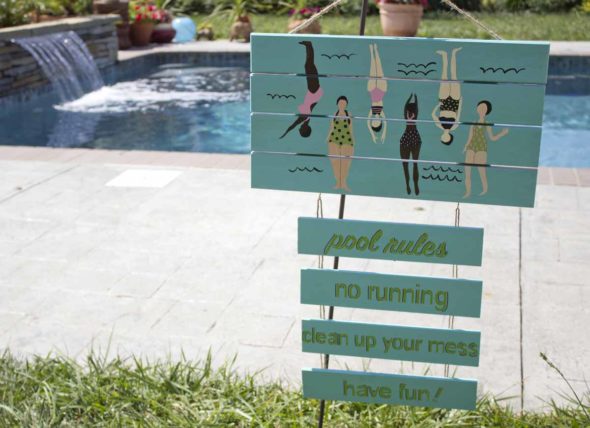 I really like some of the designs available through the Social Artworking program but I don't really have a need for additional canvas art for my walls. So instead, I like to use the patterns on alternative surfaces. This time, I used one to make a fun "Pool Rules" sign for my mom to hang near her swimming pool.
I started with a wooden pallet-like sign that I found at Hobby Lobby for the main sign.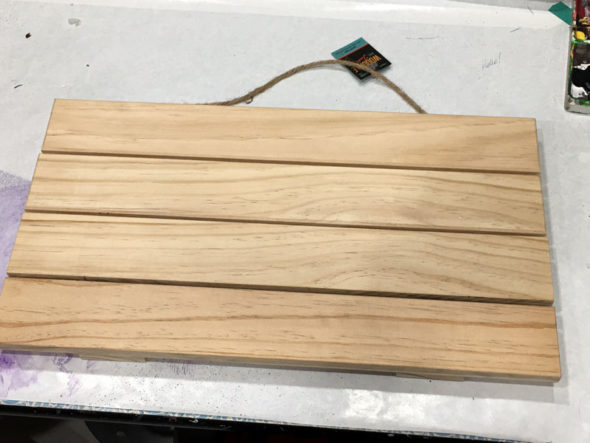 I used an outdoor paint for this project to help protect it from the elements. I base coated the entire piece with a pretty swimming pool blue.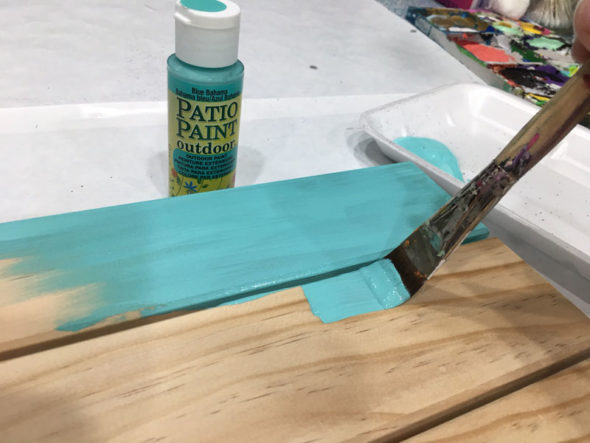 After the base coat dried, I resized my pattern from the original 16″x20″ to fit onto my sign, then I used black carbon paper to trace/transfer the image.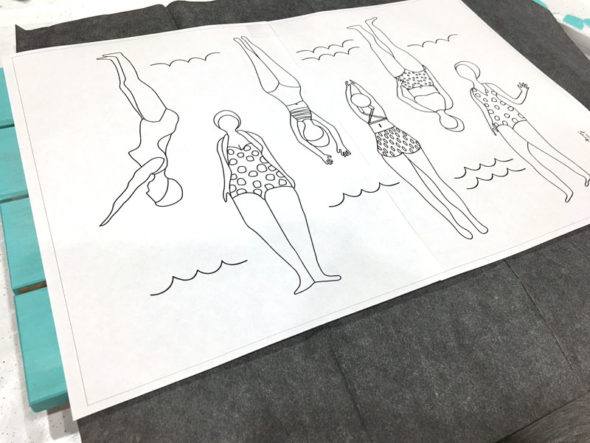 Following the finished painting design as a guide, I just filled in with colors that closely matched. You could really use any color scheme you want, but I liked the retro vibe of the original design's colors.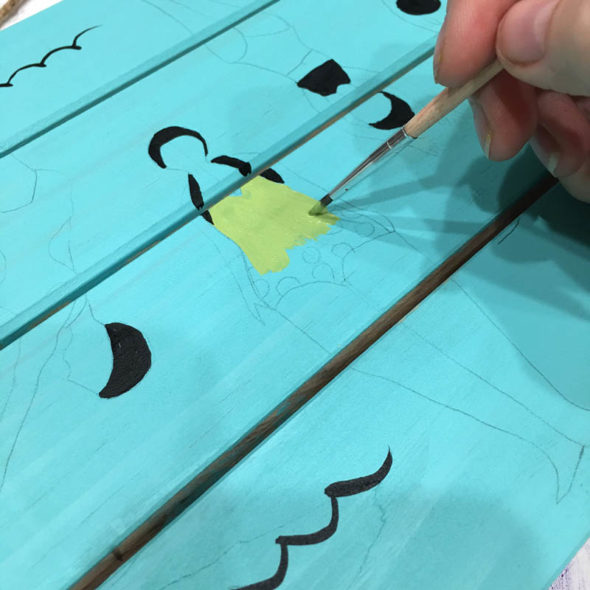 To make polka dots easily, just dip the handle of your brush into the paint and then make a dot on the surface. To keep them all the same size, dip your handle each and every time. To make them progressively smaller, dip once and then do 3-4 dots before re-dipping. Of course, the size of your polka dots will also depend on the size of your brush handle!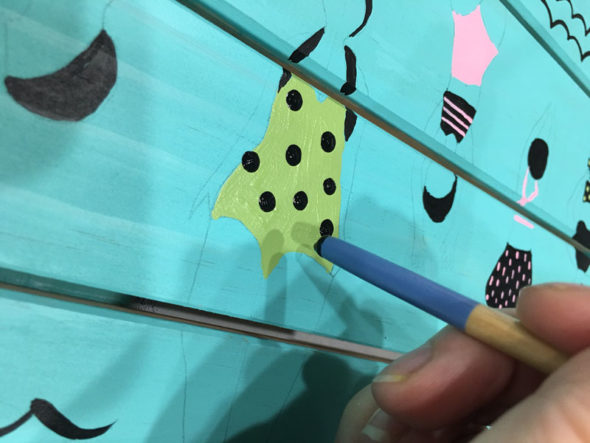 With the main part of the sign done, I was ready to work on the rules that would hang below it. For that, I used some wood slats (also from Hobby Lobby) that I also base coated the same blue color.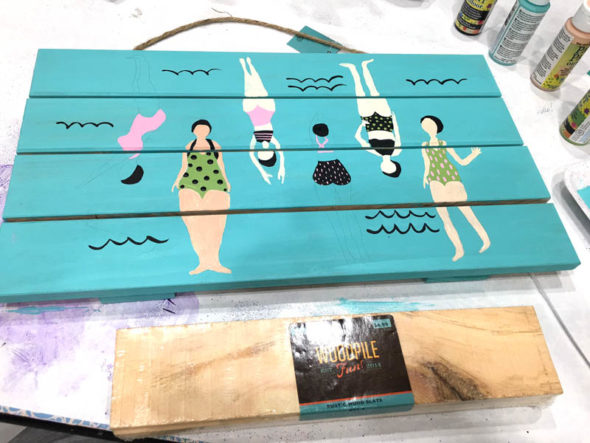 Using my Silhouette cutting machine, I cut the title and rules I wanted out of a coordinating green vinyl.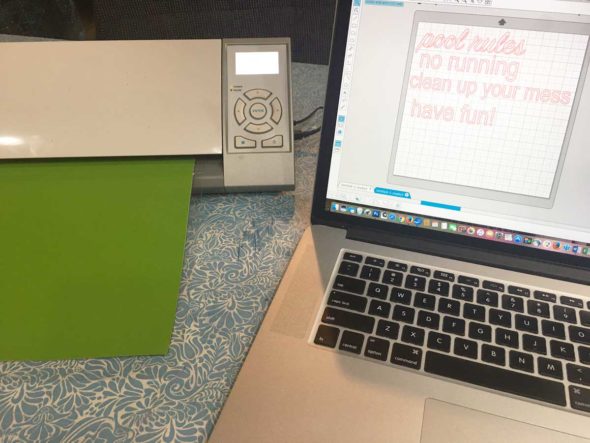 I find that using transfer paper makes it SO much easier when working with cut vinyl. I used it to help me line up my letters correctly on each wood slat.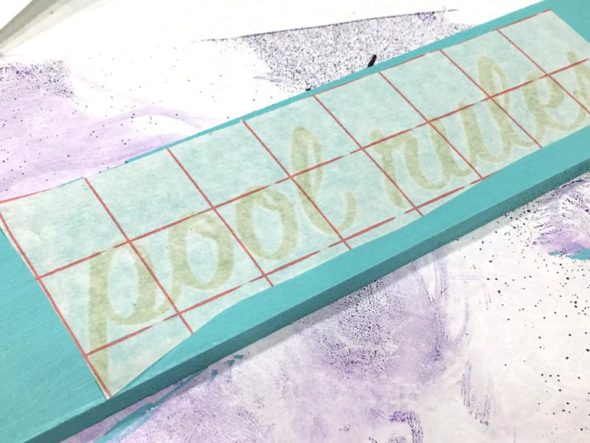 I also added a few accent lines with a black Sharpie to make the letters stand out more. I love how it looks next to the pool! You can also add more wooden slats to have more rules. I am sure my parents will come up with a few more!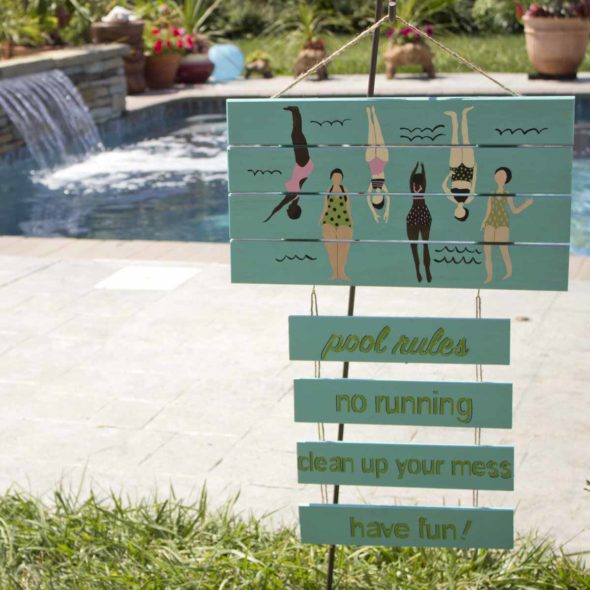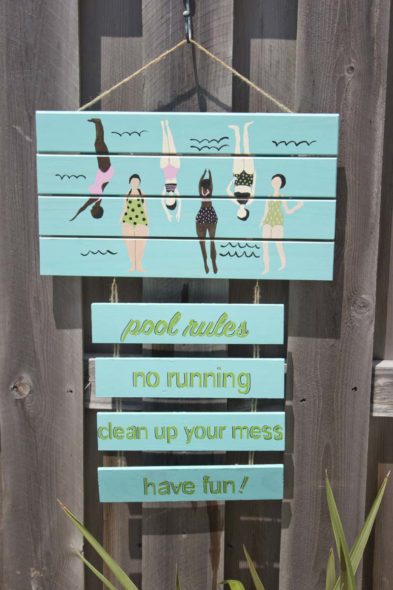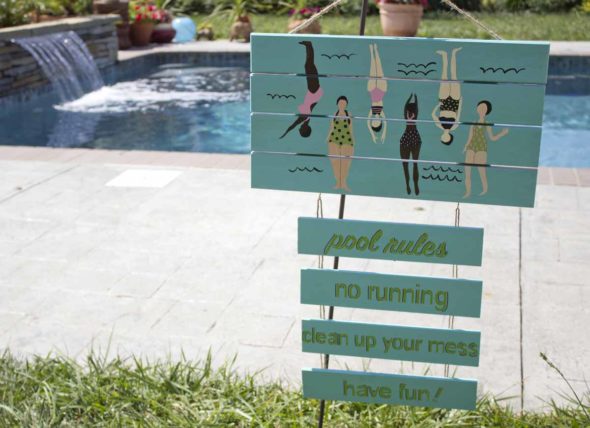 similar projects

leave a comment: