DIY Gucci purse knock-off fashion
by: Jo
Recently, I was drooling over purses from Gucci. However, my budget does not have enough in it to spend on one bag, not matter how much I might like it! I love the bold florals used in iconic Gucci design.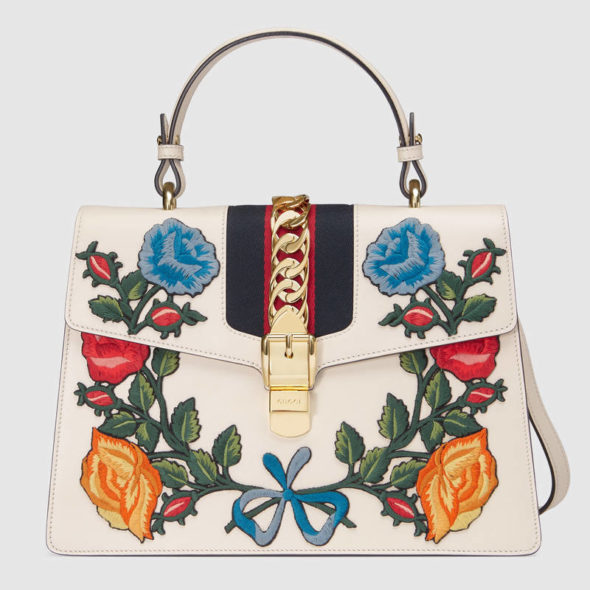 I decided to DIY my own Gucci bag! I knew I could never get an exact replica so I just used this as my inspiration. I went to trusty Target to find a purse to use as my base. I ended up finding a large tote bag that would work better for me than the smaller purses, because I haul around a lot of stuff.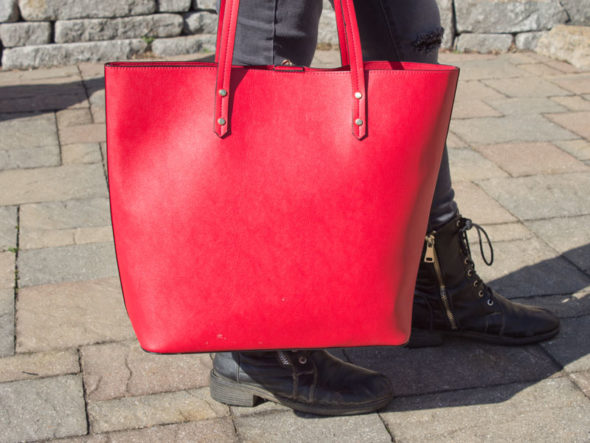 To decorate the bag, I started with some fabulous floral patches I found on Etsy from RunwayDIY.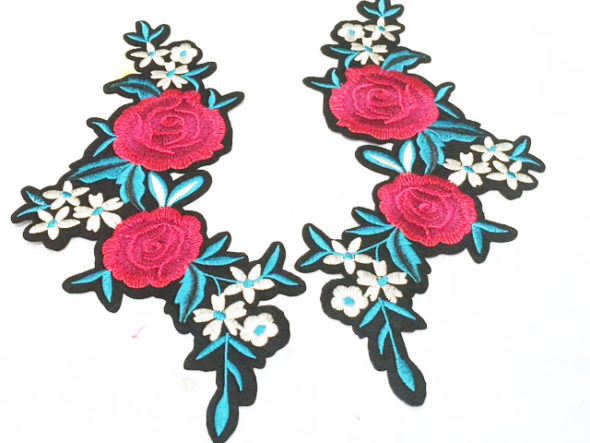 I taped off a bit of the area at the top to mimic the lines on the original purse. I painted them with a multi-surface paint in the color Night Sky and then used a paint marker to outline it all in white.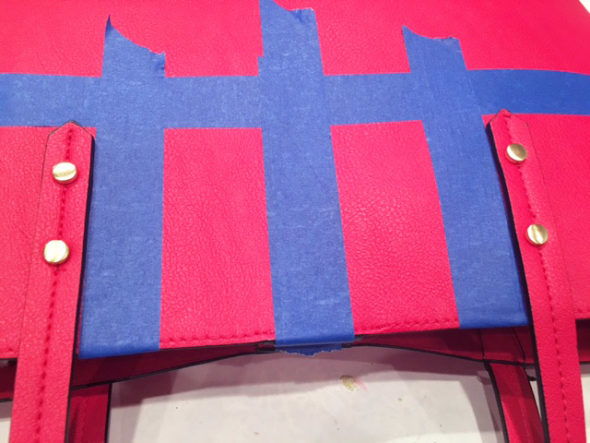 I found a gold bracelet with very large links at the local flea market, that would mimic the gold detail on the original bag. I took it apart and adhered it with some E6000 glue.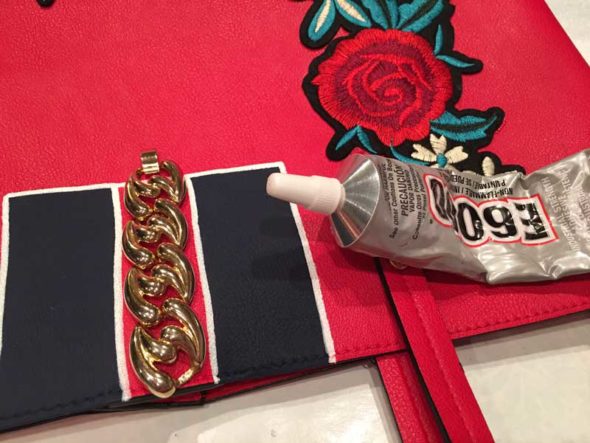 I love how the bag turned out, especially since it was only a fraction of the cost of the original!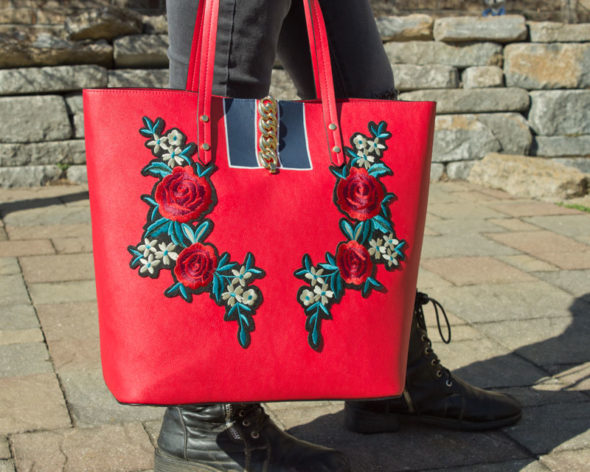 I don't think anyone will be fooled thinking it is a real Gucci bag, but it definitely has that same fun, bold look.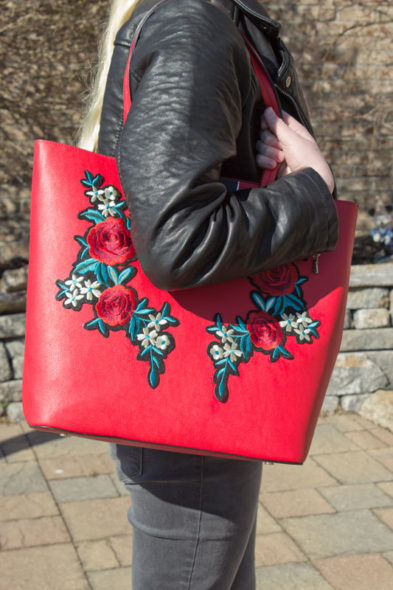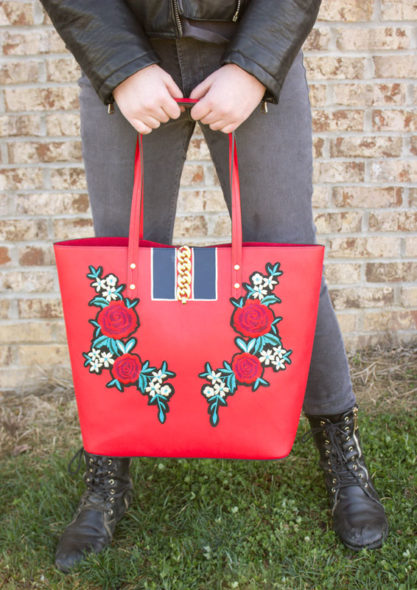 Save

similar projects

...we're sorry, but comments are closed for this post...