DIY Harry Potter Potion Making Kit
by: Jo
Our house is full of Harry Potter fans, so when my mom asked for some help putting together a potions kit for Mini Me as a gift, I was completely on board with going overboard! It all started with a vintage field soil testing kit. I wish I could direct you to a place that just sold these but Mom found this one for sale on Etsy.
It came with all sorts of wooden trays and boxes and vials. I purchased a few more and then we started saving fun bottles and containers.
To label most of them, I used our printable potion labels that you can customize to whatever names you want. Just make sure you download and install the included fonts if you want them your custom labels to look exactly the same as the ready-to-print ones included in the set.
I filled the containers with basic ingredients such as vinegar, food coloring, water, baking soda, and even some cloves. I wrote some simple experiments in her Potion Book, making sure to use the names on the containers instead of the real ingredient names. To make this even easier, you can buy a science lab kit and then repackage all of the ingredients and rename the experiments.
The door even had a place to tuck in this great Advanced Potion Making book I found on Etsy. The book came with some stickers that I added to some of the vials.
And every Hogwart's student needs a set of scales and a cauldron to complete their kit! We have all had tons of fun during Potions class with this kit… just don't tell Snape!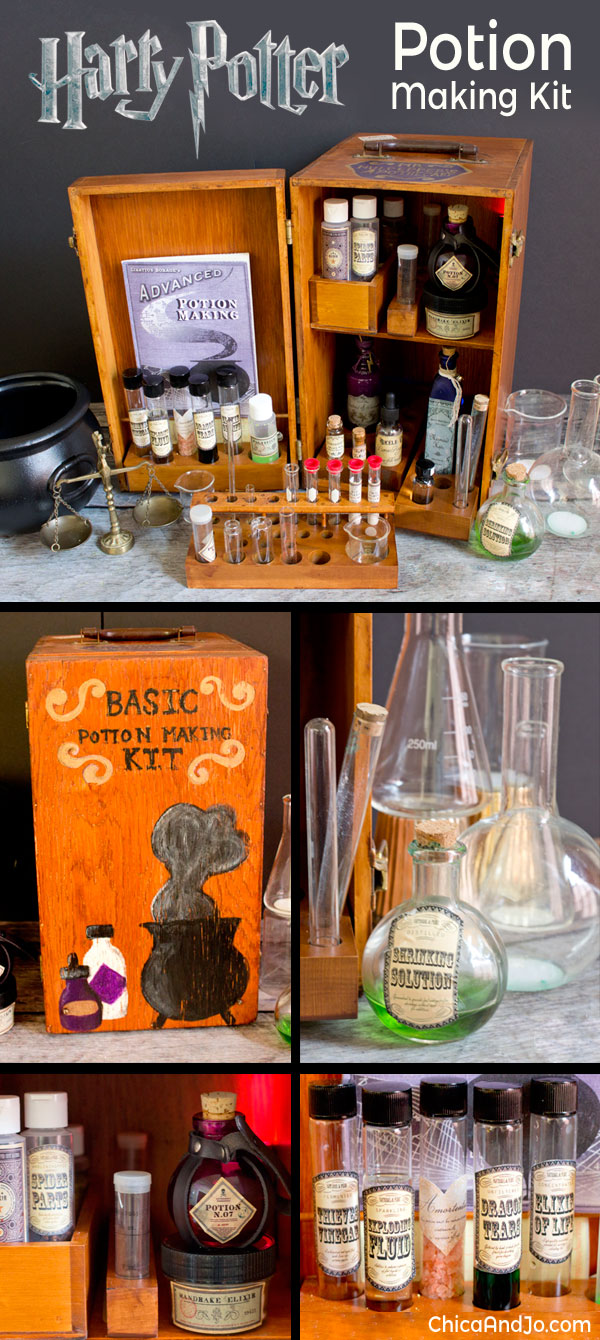 similar projects

leave a comment: