Drip nail polish decorative box
by: Jo
Little Jo needed a storage box for all of her nail polishes and she found a plain, white box she liked while we were shopping at Michaels. We couldn't leave it plain, though, so we decorated it using a selection of polishes she had that were almost empty.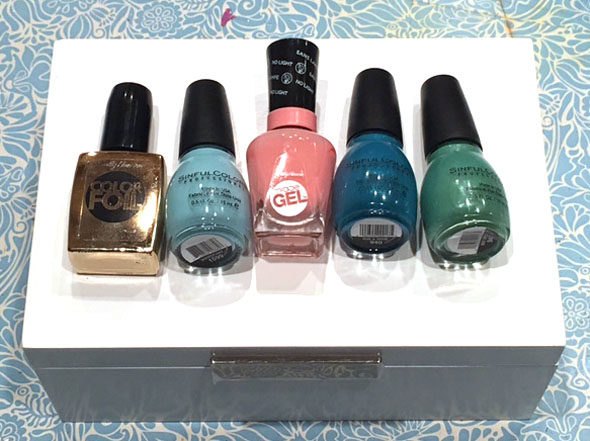 We taped off the top and sides of the box and set it so the polish could drip down the front. We just poured a bit of each color across the top and watched it roll down.
It was fun to keep adding the colors and watching how they would run together and blend at some points.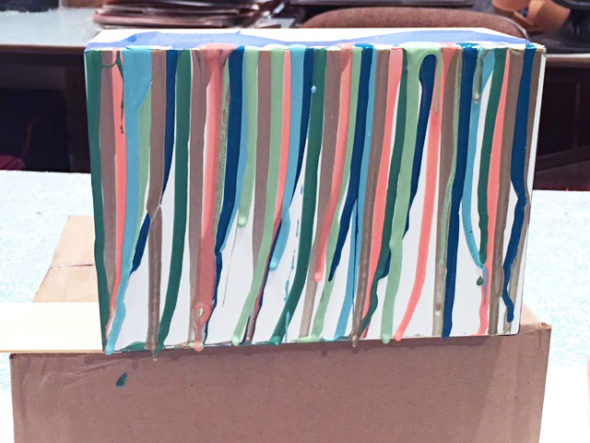 To finish it off, we used her gold nail polish to paint around the edges of the lid.
It makes a great customi nail polish organizer box, but it would also work well to store stationery or jewelry!

similar projects

leave a comment: