Waffle bar party ideas
by: Jo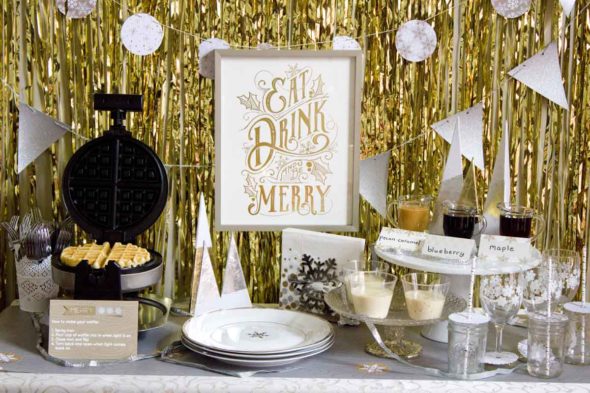 As promised, I wanted to share with you how our waffle bar party turned out! We decided to host a Christmas open house and serve a brunch. McGeeky loves it when we stay at hotels that offer a make-your-own waffle option for breakfast so I knew I had to incorporate that. This would also make a unique menu for a New Year's Day gathering.
First, I placed a customized card with instructions in front of the waffle maker so guests would know how to use it.
I wanted a variety of syrups for toppings so I labeled those as well with tent cards. I elevated them on a large cake plate
to make them more prominent and easier to reach.
Don't you love the metallic-dipped modern Christmas trees on the table? Those were actually the inspiration for the whole party theme!
I didn't realize you could make a custom table runner, but what a great touch it made on the table! These are actually fairly heavyweight paper that wipe off easily so they can be reused. I am thinking of getting some different styles with our monogram as well. You could even do Happy New Year 2017.
My favorite piece might be the gold foiled word art piece I ordered. You can select the frame style as well, and I couldn't be happier with the quality. I know I will be using this year after year in my Christmas decorating.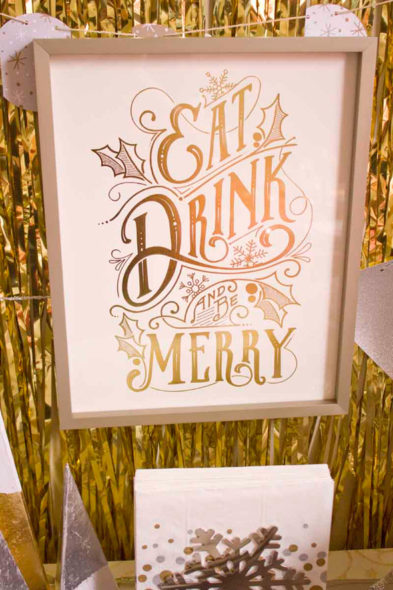 I used the wine glass markers on the stems of the wine glasses as well as on top of jelly jars as cute lids. The straws fit perfectly through the holes!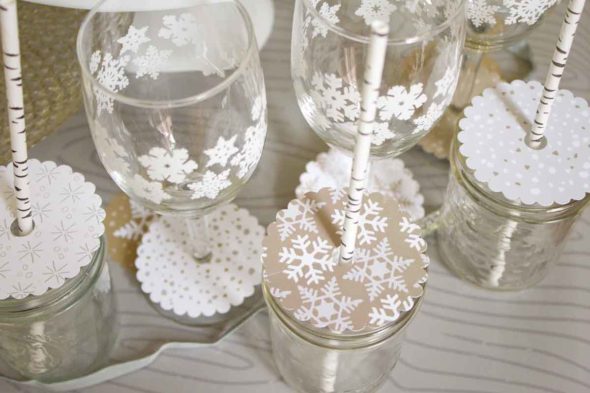 I layered a silver metallic banner and a coordinating circle banner over top of gold fringe door curtains to add some interest to the wall. A final touch was winding this silver glitter velvet ribbon
in and around everything on the table.
This post was sponsored by products from Minted. All opinions are my own.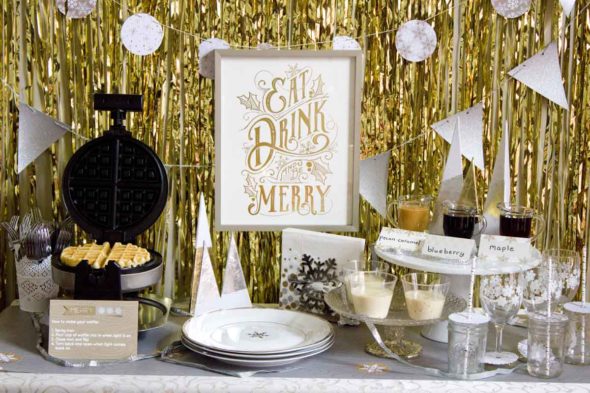 similar projects

leave a comment: