Buffalo check kitchen cart makeover
by: Jo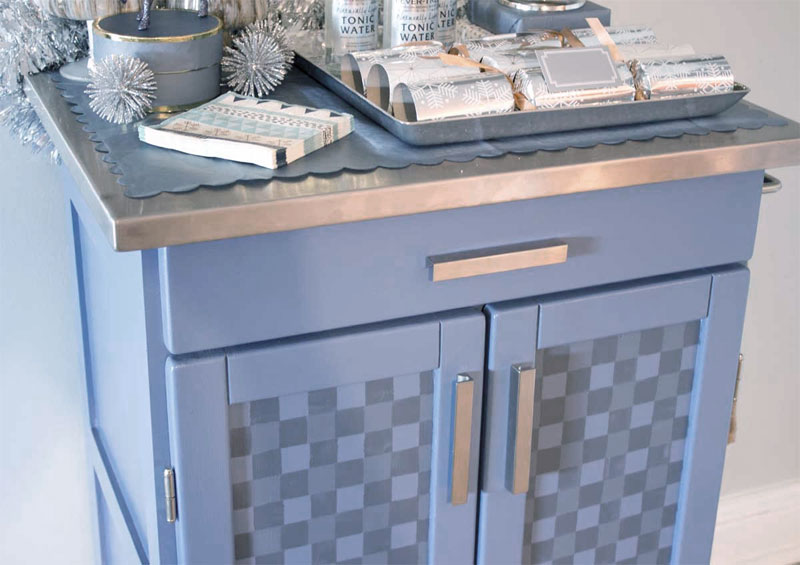 When we rented our first apartment way back in 1996, McGeeky and I needed a little more working room in the kitchen. We purchased a shiny, red kitchen cart that looked great with our Coca-Cola themed kitchen. A couple more apartments and three homes later, we still have the cart, but it doesn't match anything in our current house. I decided to give it new life with a decorative paint job that would make it match our family room perfectly.
First, I removed the doors and primed them with some light-colored chalk paint I had on hand. I wanted to eventually use Satin Enamels in Slate Blue for the final coat but that red was so strong I thought I needed a base first and I also know how well the chalk paint sticks to super slick surfaces!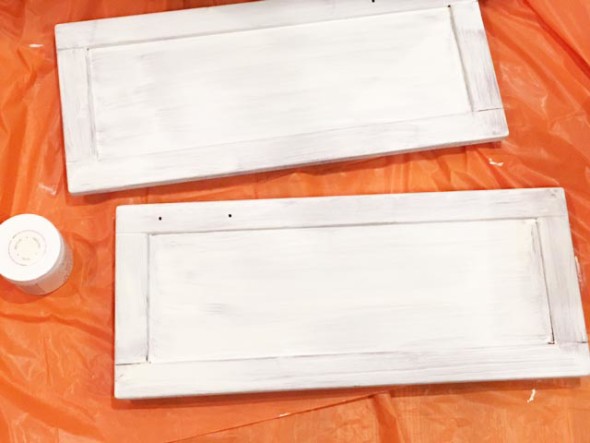 I wanted to add a buffalo check to the door inserts. To do this, you need to first tape of some lines using painter's tape. Add some black paint to your base color and paint over the lines. Remove the tape and let it dry.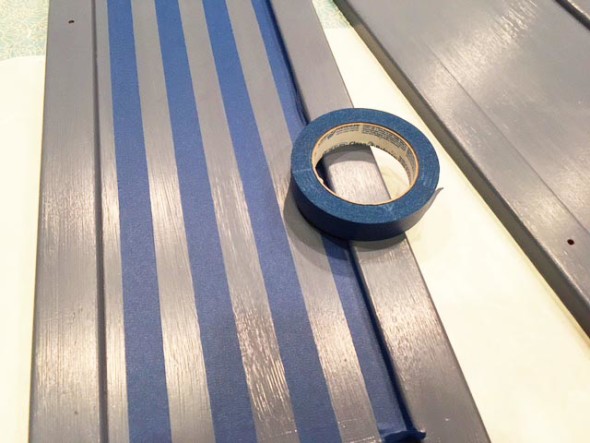 Apply the tape horizontally. Mix a little less black into your base color so that it is lighter than the first round and paint the taped areas. This time, leave your tape in place.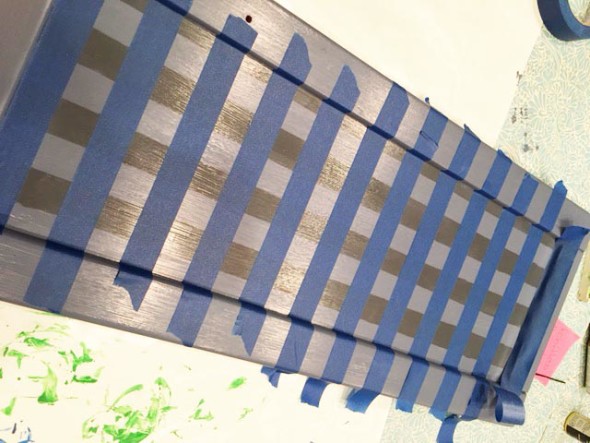 Apply another layer of tape vertically and use a small amount of the base color and black. Once you finish painting this layer, you can remove the tape.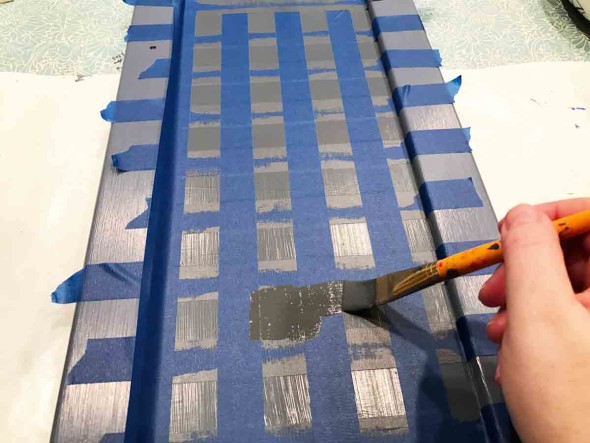 When it was all dry, I had a wonderful buffalo check pattern! It looks complicated but it actually was quite easy!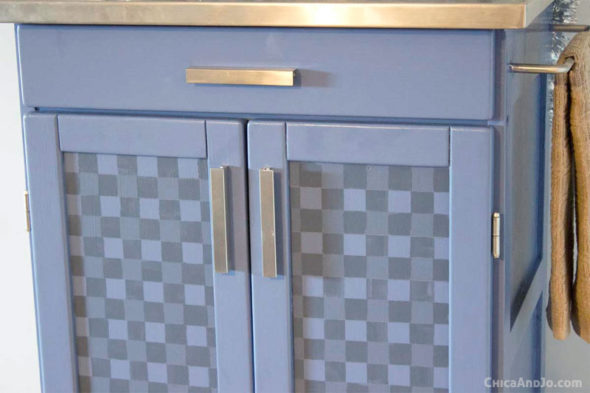 I decorated the cart for the holiday season with coordinating colors and pieces I found at At Home, Target and around my own house!
I even added some Christmas crackers for a bit of fun!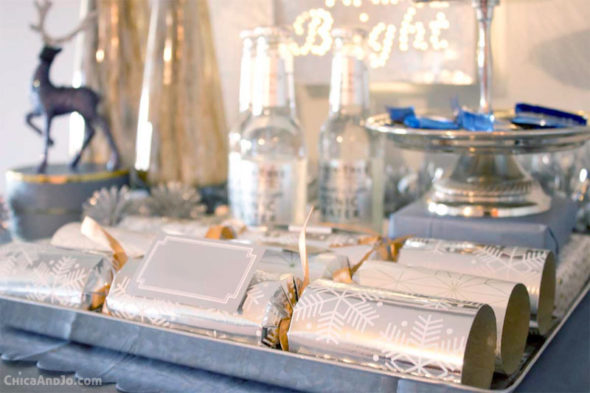 I love my stag keeping watch over everything. He was an ornament from Target and I just snipped off his round hanger.
I'm so pleased with how it came out…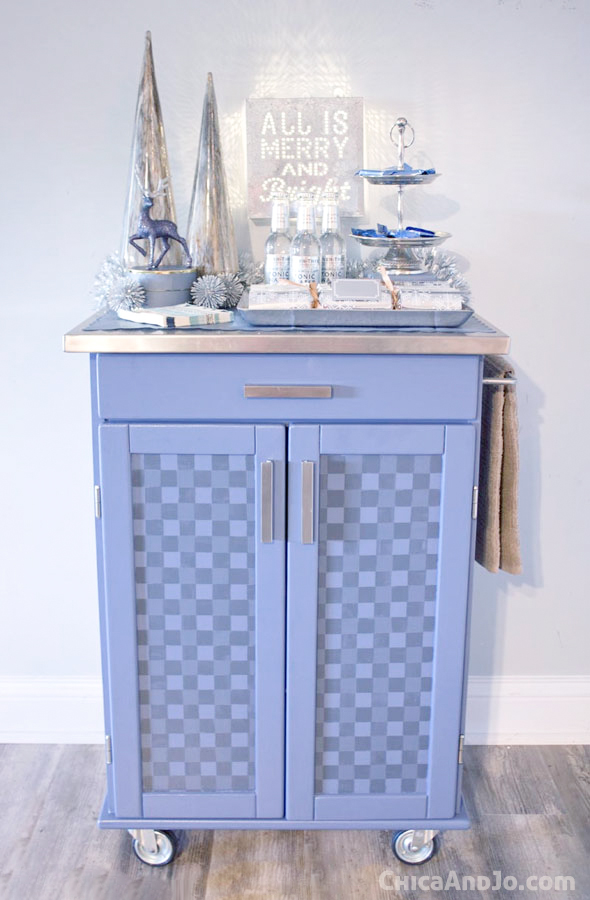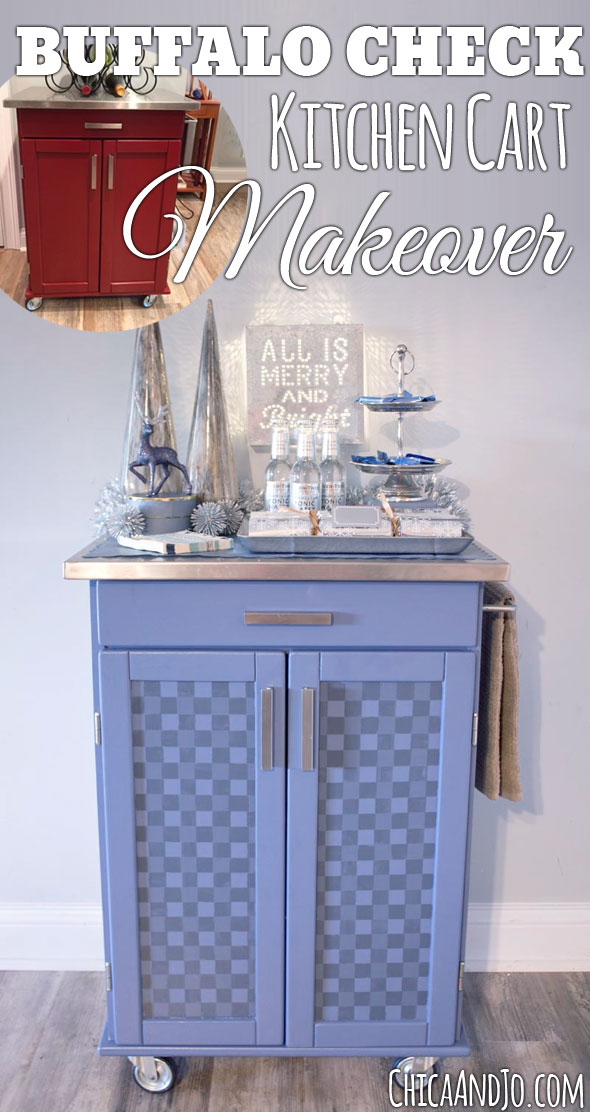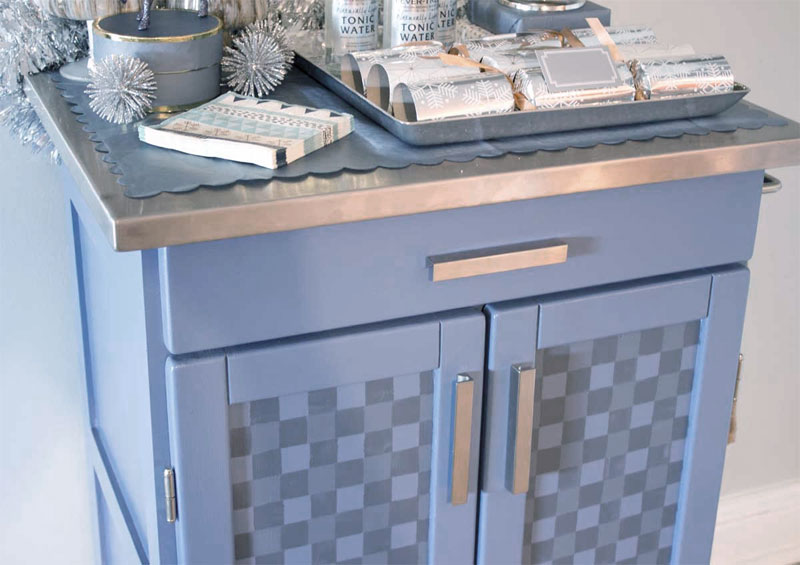 similar projects

leave a comment: