Teacher gift Christmas notebooks
by: Jo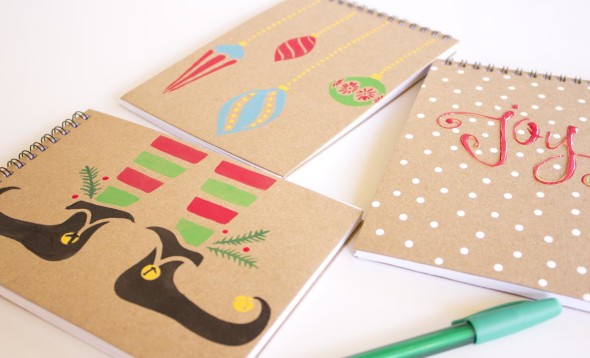 When I need to get teacher gifts for the girls to give, I always like to start with something handmade, and then add a gift card to either Starbucks or Target. This year, I made a set of decorated notebooks that the teachers can use for the holidays, and I decided to gift them at the start of December rather than the end, for maximum holiday usage. I started with some inexpensive, kraft, spiral-bound notebooks.
I decorated the covers with some cute holiday stencils I found at Joann
. I used bright, holiday colors to add unique designs to each notebook.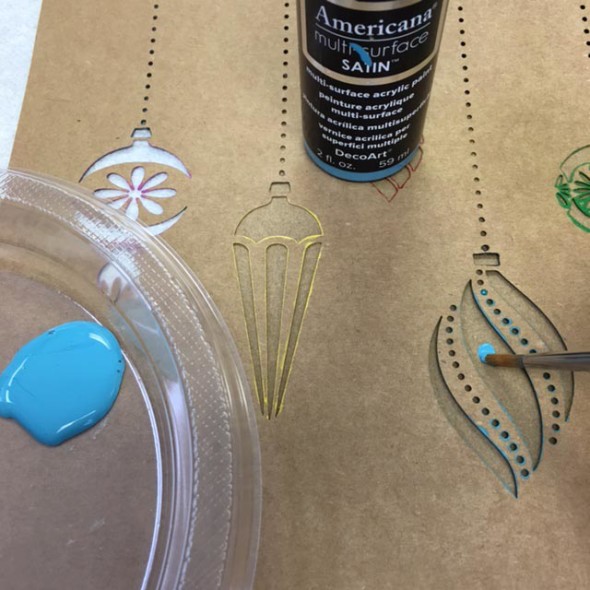 To add a little more fun and flair, I made a polka-dotted background for the "Joy" notebook by dipping the end of my paintbrush in the paint and then dabbing on each dot. This technique is such an easy way to get consistent little dots!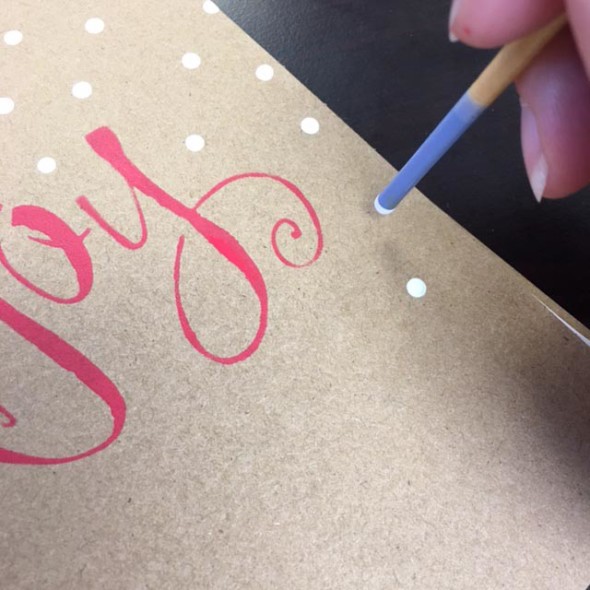 Then, for added dimension, I outlined the word with Media Liquid Glass, which dries clear.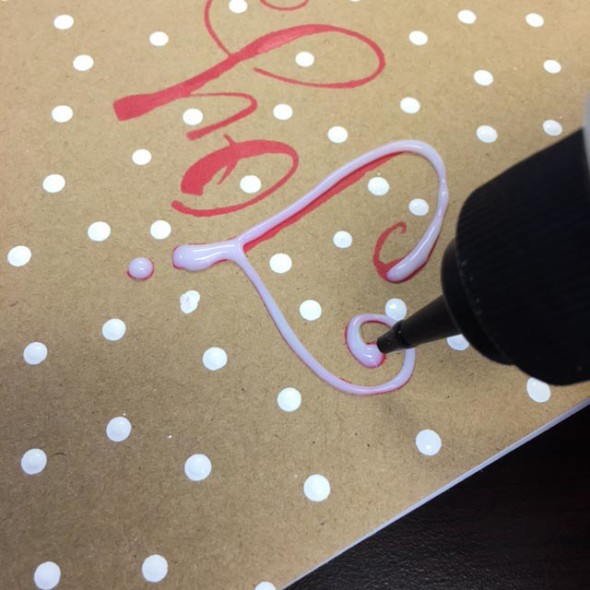 I love how they turned out and that each one is a unique, handmade, holiday gift.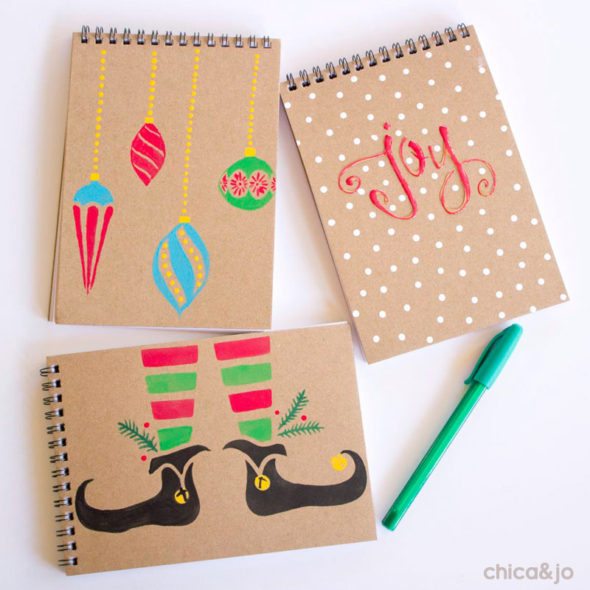 For presentation, I stacked them up and tied them with a bow. I also tucked a festive pen under the bow, and may later add a gift card, too.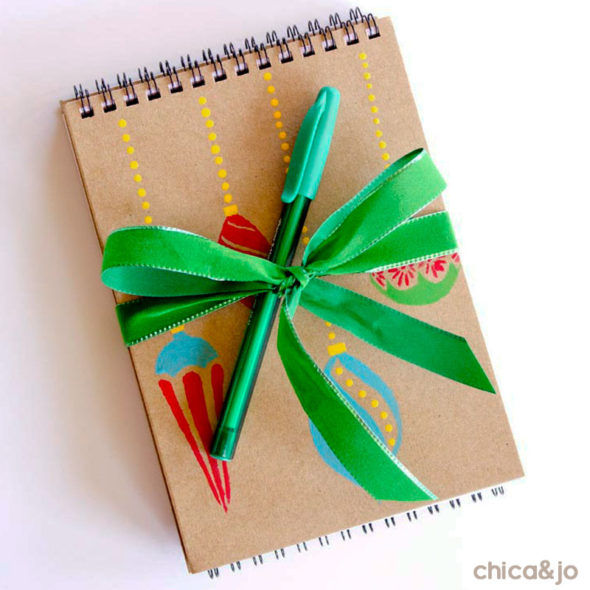 Save
Save
Save
Save
Save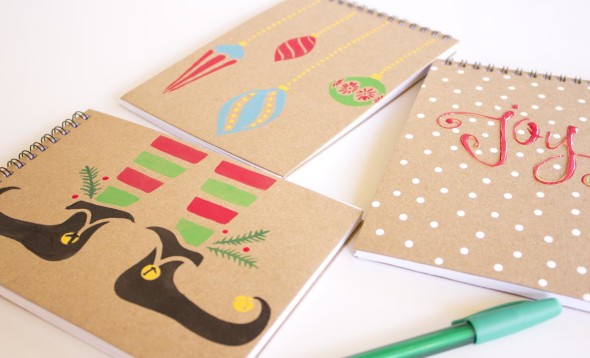 similar projects

...we're sorry, but comments are closed for this post...