Feathers and metallics for a Thanksgiving table setting
by: Jo
I love setting my dining room table for special meals and one of the most special ones is coming up next month — Thanksgiving! I start planning weeks ahead of time and then tweak things here and there until the day of the big feast. Let's take a look at what I've got so far.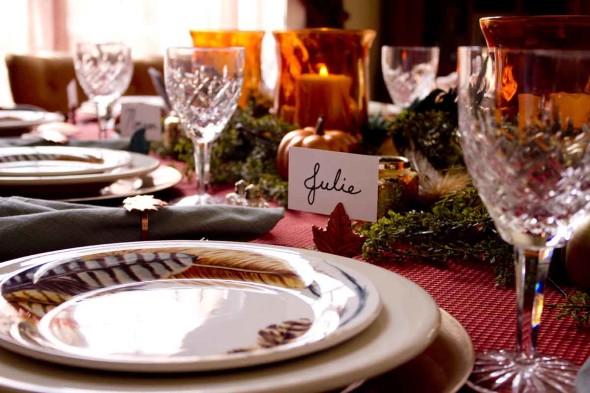 As usual with me, it all started with a plate. A salad plate from Pier 1 with beautiful feathers. From there, I built the table around items that I already had, such as the table cloth, napkins, chargers, and dinner plates.
I like to have some standard dinner plates that I can use over and over that can be amped up by purchasing new salad plates to go on top. This helps me save money because salad plates are a lot cheaper and it saves a tiny bit of storage space.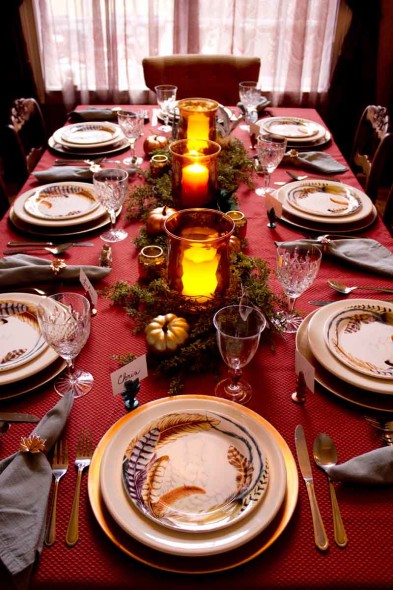 Orange hurricane globes work as a great base for candles in the fall and the light is so warm!
I found some sweet little maple leaf napkin rings in the Dollar Deals area at Target. I love the bargains I find there!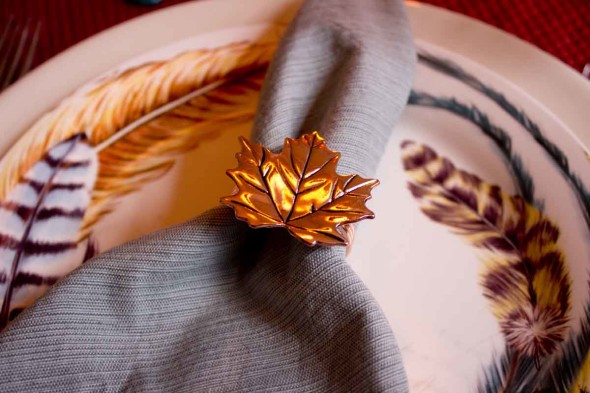 Of course, I had to add some actual feathers to the decorations. I found some lovely brown and blue ones at Hobby Lobby.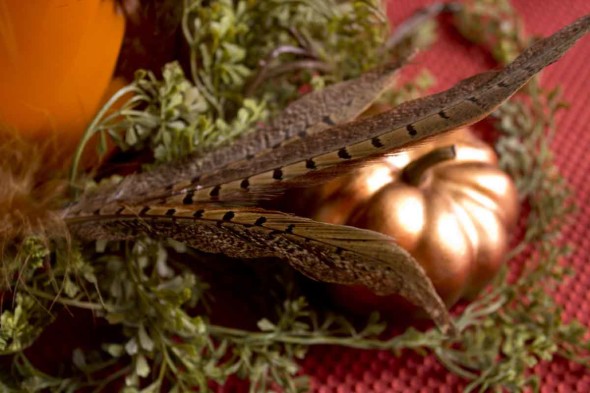 Hobby Lobby also had these great metallic pumpkins, which I nestled within the greenery swag that runs down the middle of the table.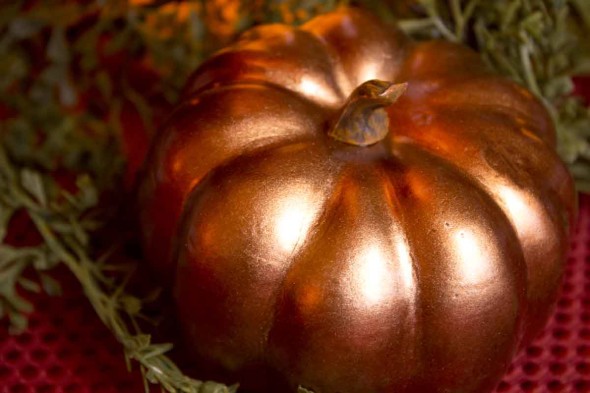 While at Hobby Lobby, I found some really cute place card holders, but I did not like their original dark iron color. A couple of coats of blue Dazzling Metallics later, and they were much more my style.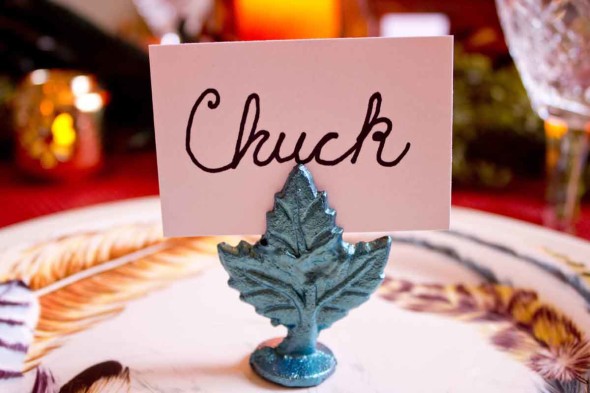 The tray on my sideboard is actually supposed to be for storing boots by the door, but when I spotted it on clearance at Target, I knew it would work and was a steal for a tray this large! Mini Me gathered pine cones from the yard to fill it, and I nestled candles inside. WARNING: if you are going to use real candles (versus battery-operated ones), do not leave them unattended, even for a minute. Those pine cones will go up in flames quickly!
I am quite happy with how things look… for now! By the way, when I picked out the feather plates, I also saw some adorable owl salad plates that I might have to go back and get. Everything else on the table could stay the same with the simple swap of the plates!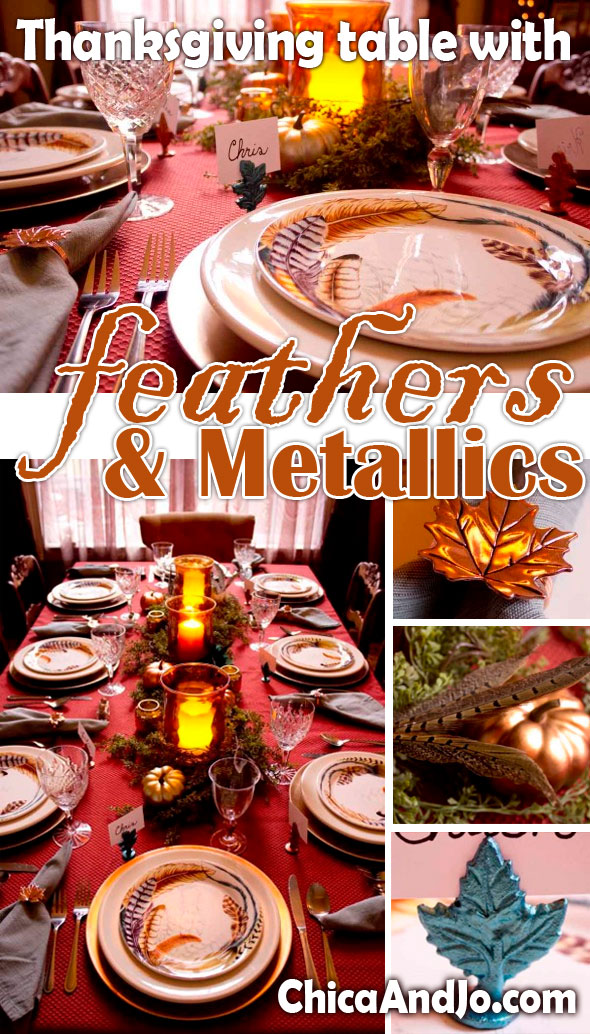 similar projects

...we're sorry, but comments are closed for this post...