Mud cloth pattern inspired pumpkin
by: Jo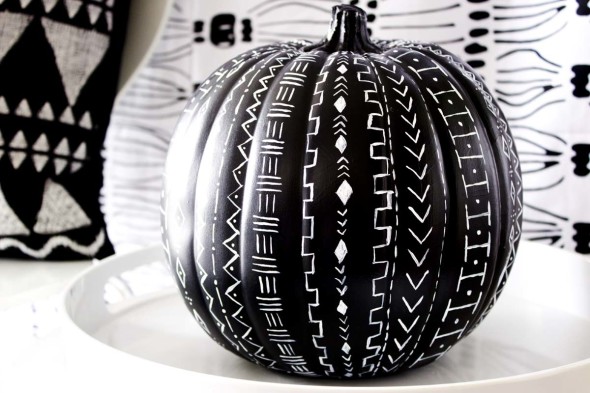 I love the simple, tribal look of mud cloth and I guess I'm not alone, because this textile/pattern is trending everywhere in home decor right now! I decided to decorate a pumpkin this year based on this style. It really reminds me of the Zentangle pumpkin I did a few years ago.
I started with a standard, black, foam pumpkin that I picked up at Michaels.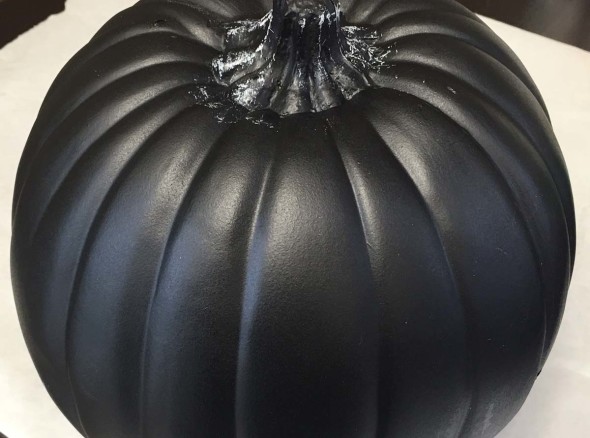 I used multi-surface paint and a thin brush to add a different design element to each section of the pumpkin. I searched "mud cloth" online to find patterns I liked. The best thing about this? You don't have to be perfect with your painting. It's all about a tribal/organic look!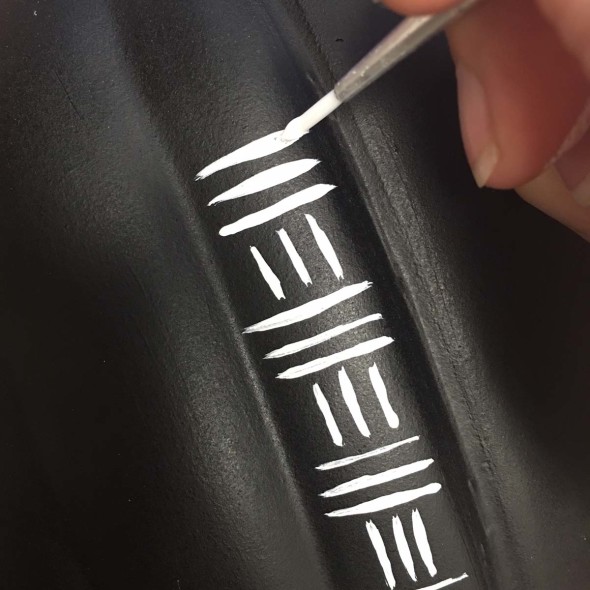 That's pretty much it! I love the tribal feel of it and the graphic look of the black and white. Don't be surprised if you see more mud cloth inspired designs from me in my fall and winter home decor.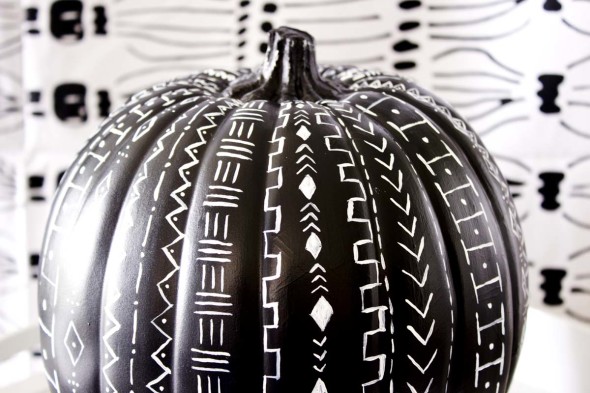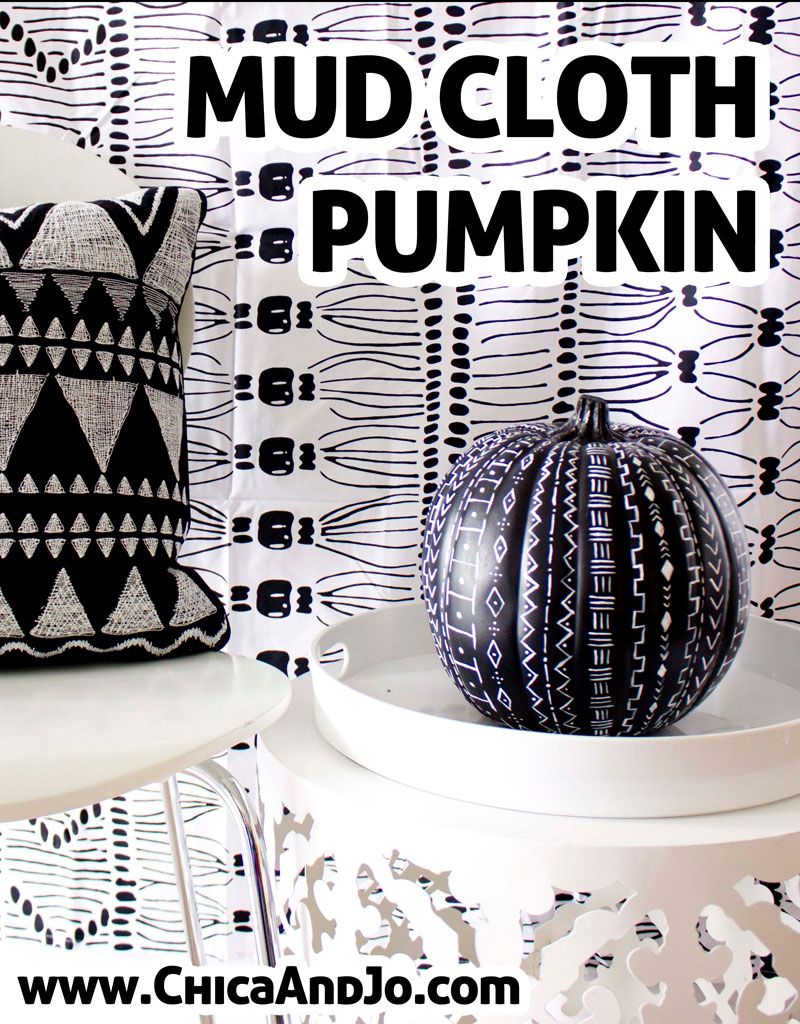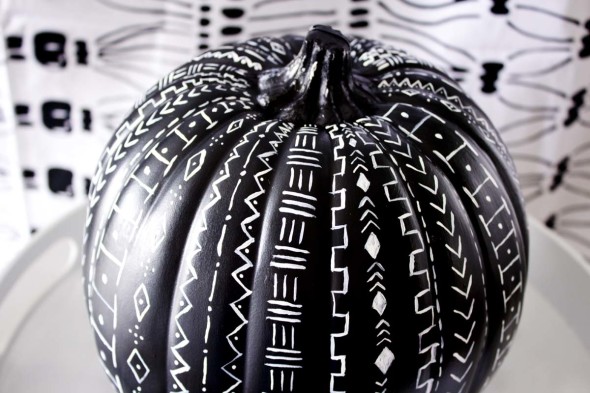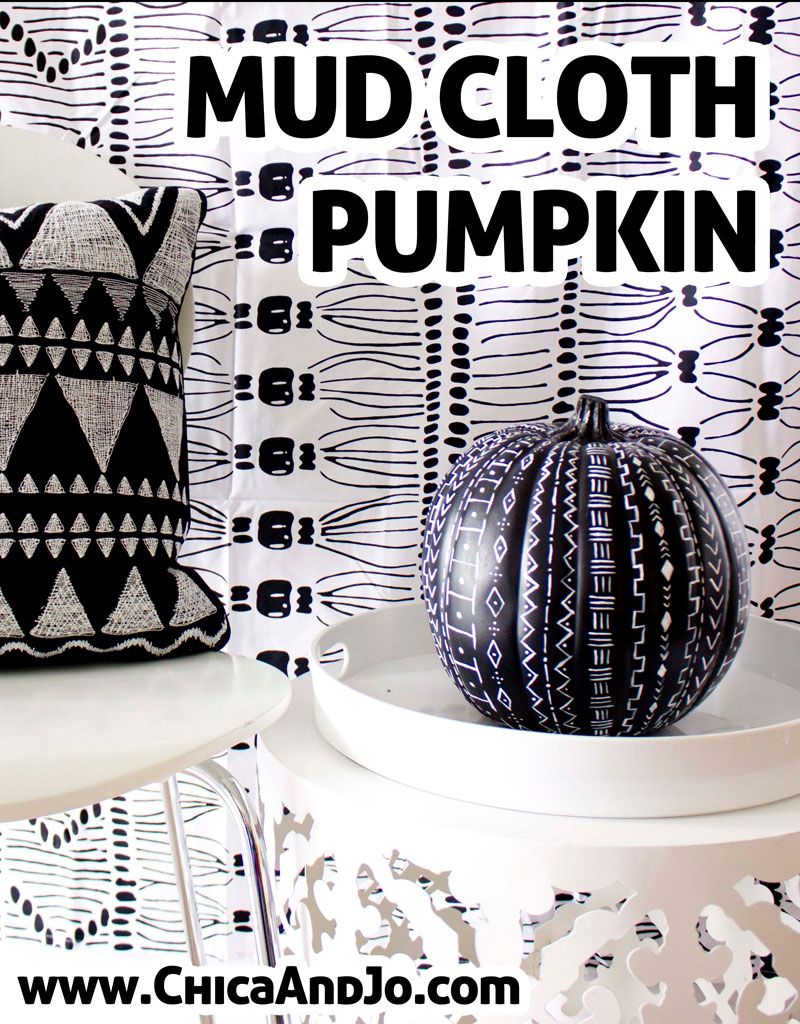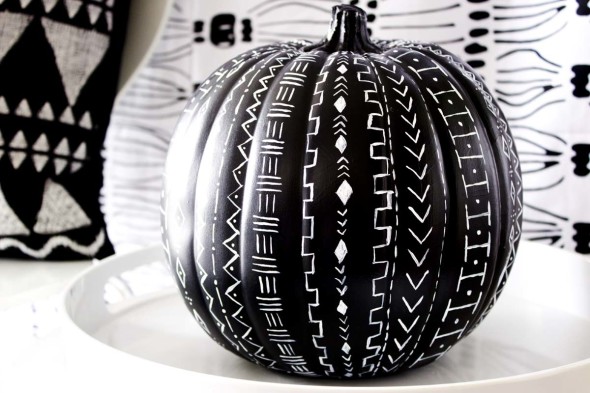 similar projects