Pink and copper succulent planter
by: Jo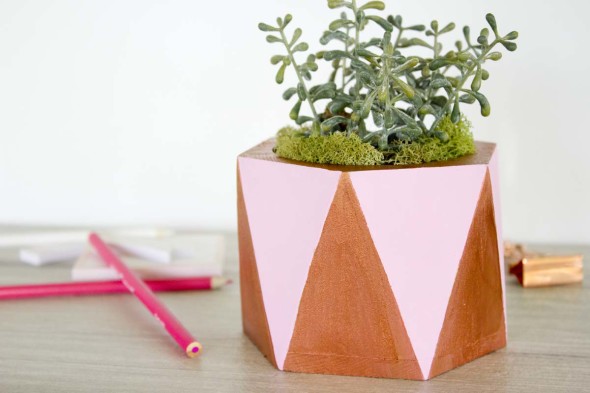 Have you ever painted something thinking that it would be exactly what you wanted and then it wasn't? It happens to me more frequently than I would care to admit. I picked up this Handmade Modern wooden pencil cup/planter thing at Target and was set on painting it green and gold. I love those colors together.
So I did it. I painted it. And then…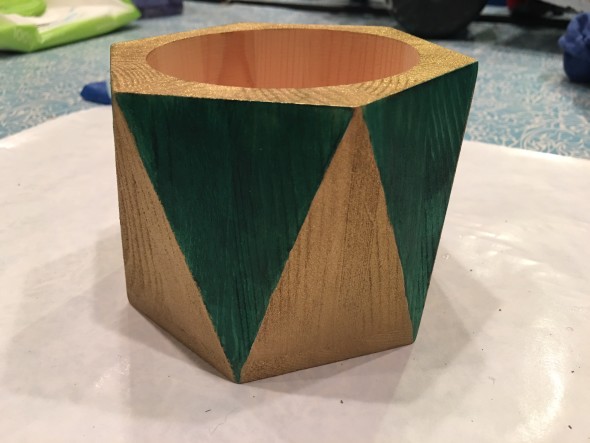 I didn't like it. It just didn't work for me for some reason. I set it aside for a bit and forgot about it until just last night. That's when I was inspired to do pink and copper. I had seen the combo in an article featured on Apartment Therapy and knew it would be the perfect color palette for my desk. I was right, and I love the new color scheme. Sorry, green and gold. This time, you just didn't work for me.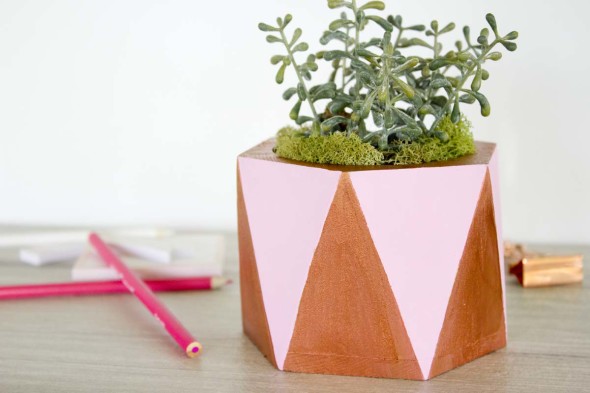 similar projects

leave a comment: