Amazing Race tear-strip envelopes
by: Chica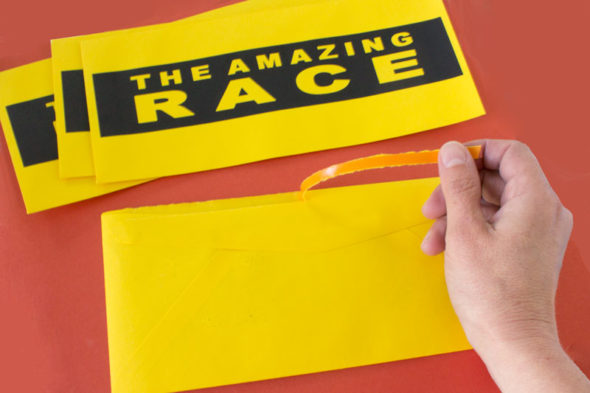 We've done several Amazing Race parties before, and always strive to make them it as authentic as possible. We've created marked clue boxes, a giant Pit Stop mat, marked fanny packs. We've dreamed up adventurous tasks and wrote them on realistic clue cards. We've even put together a great collection of Amazing Race printables that makes it all easy.
But there's one thing that ALWAYS makes it real. And fun. And delights everyone. Hands down, it's the tear-strip clue envelopes.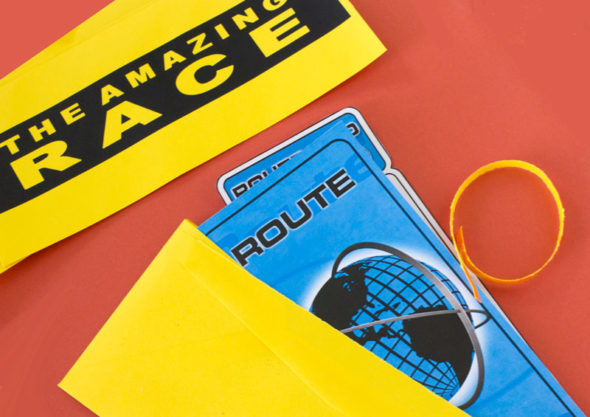 You just can not have an authentic Amazing Race party without starting each leg of the race by tearing the strip off the envelope to get your clue! We've figured out how to make these tear-strip envelopes, and have them available for purchase!
PURCHASE NOW!
10 Amazing Race Tear-Strip Envelopes — $13.00
Set of ten (10) yellow envelopes with tear-strips. Envelopes are standard #10 size and measure 4-1/8″ x 9-1/2″. They're ready to stuff with a clue (not included), seal shut, then tear open during your race. Sealing instructions are included.

Includes FREE shipping to US addresses only.
For international orders, additional shipping costs will be
applied during checkout. Email us for more details.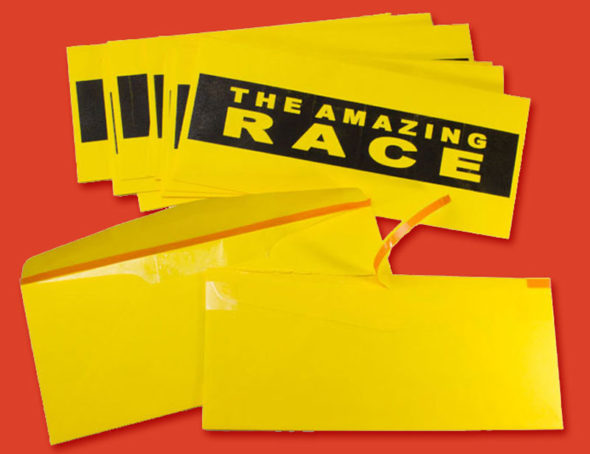 Visit our whole collection of The Amazing Race party ideas to make your event as authentic as you can.
To make your final pit stop more authentic, why not decorate it with a Travelocity Gnome and some international flags? You might also want to hand out Amazing Race T-shirts to the winners!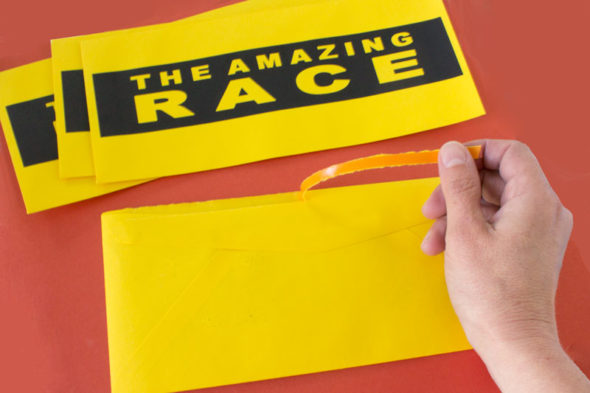 similar projects