Disney Princess cake pops
by: Chica
The Frozen cake pops Jo served at MiniMe's birthday party were such a success that one of her relatives asked us to make some Disney Princess themed cake pops for another party. My goodness, they turned out even cuter than I imagined!
The key was in a set of Disney Princess cake pop topper printables we found on Etsy. It had toppers for all 13 Disney princesses: Cinderella, Aurora, Tiana, Jasmine, Merida, Anna, Elsa, Snow White, Pocahantas, Mulan, Ariel, Rapunzel, and Belle.
Before I could mess with the toppers, though, I had to make the cake pops! In case you've never made cake pops before, I'll walk you through the steps. First, bake a cake and crumble it into a bowl.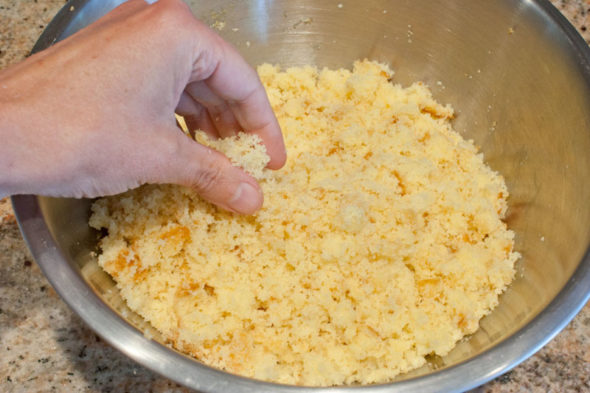 Then add a dollop of frosting. Be careful not to add too much at once, or you'll ruin it. Start with a little, and you can always add more later if you need.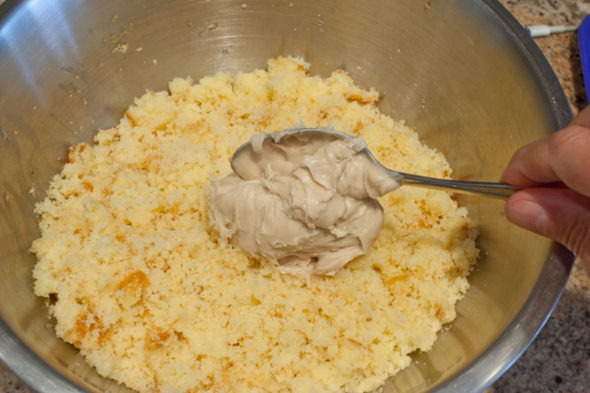 Then mix the cake and frosting together until well combined.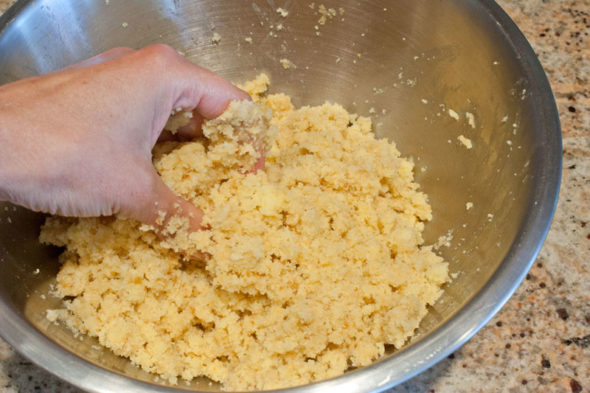 You'll know you have it right when you can gently squeeze it together and it doesn't fall apart, but doesn't stick to your hand, either.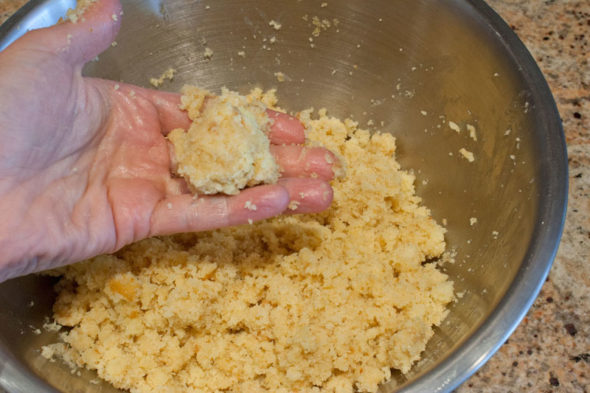 Shape the mixture into a pointed oval, like a skirt.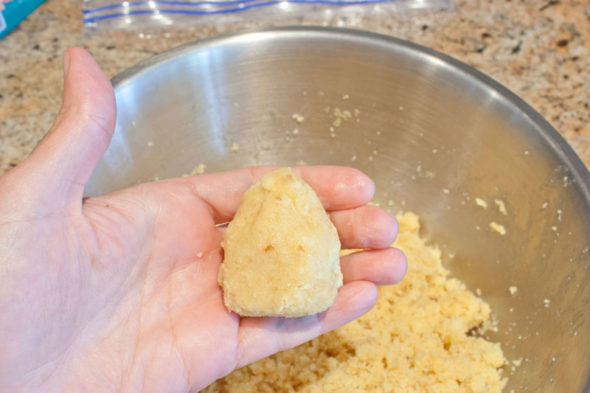 As you make your cake pops, take a moment to hold up one of the toppers to be sure you have the scale and size correct.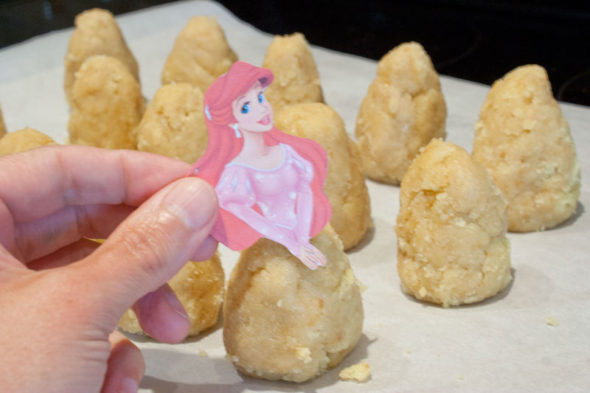 Put the cake pops into the freezer to firm up. In the meantime, cut out all of the Disney Princess Cake Pop Toppers that you printed onto white cardstock.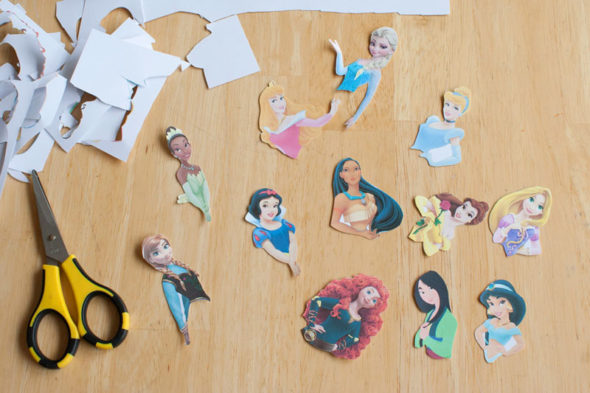 When the cake pops are firm, remove them from the freezer. Dip a 6″ lollipop stick into a little bit of melted colored chocolates (a.k.a. candy melts) and stick it into the pop. The chill of the cake will set the chocolate almost instantly, and your stick will be nice and secure in the pop.
Then dip each skirt into the appropriate color of melted chocolates.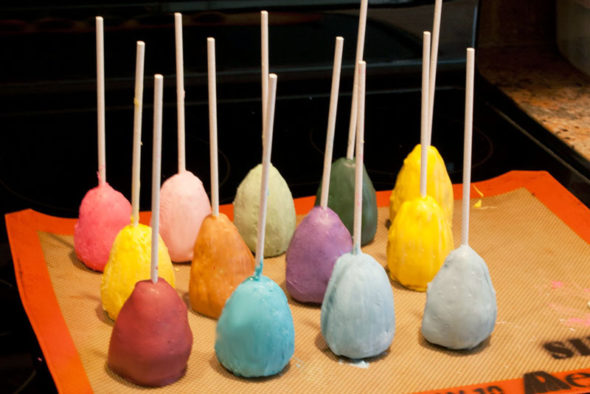 When the chocolate is set and hardened, it's time to add the toppers. Line up the topper so that the princess' waist fits the skirt.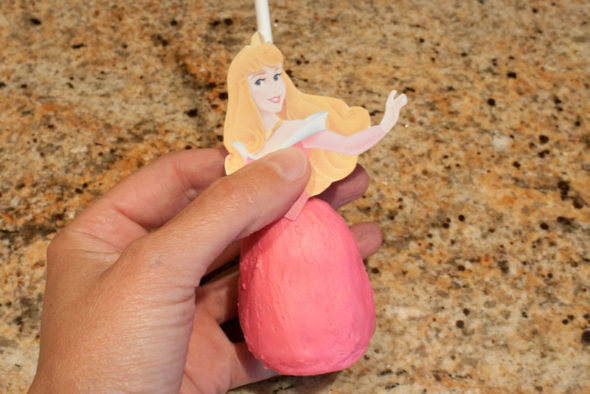 Then flip it over and add a piece of tape across the back to secure the topper to the stick.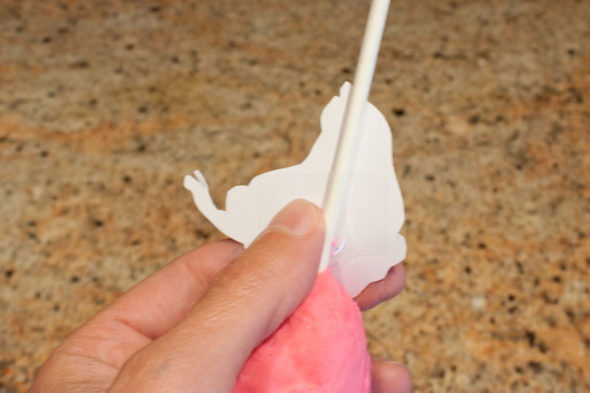 And voila! A set of Disney Princess cake pops that all the little girls at your party are sure to love.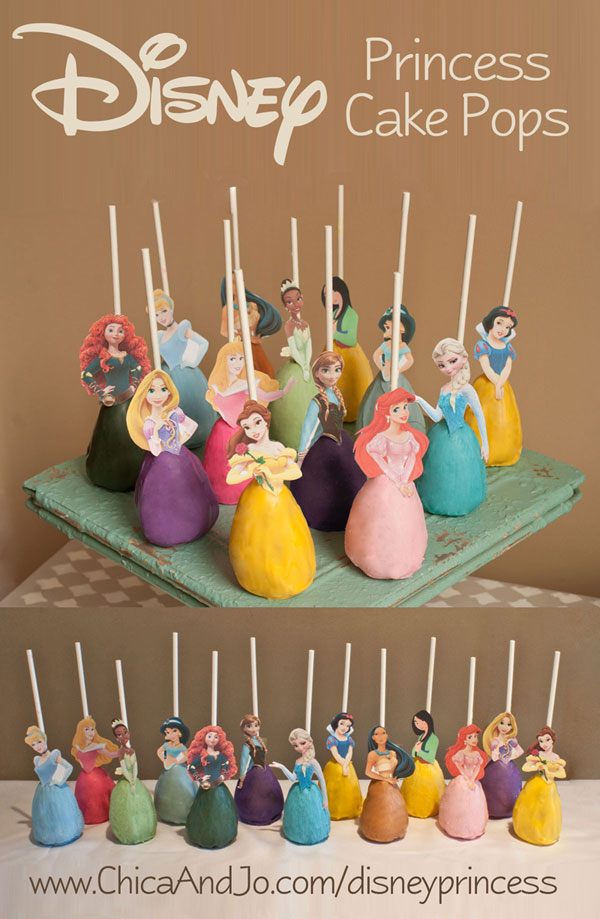 similar projects

...we're sorry, but comments are closed for this post...