Paddington Bear party favor bags
by: Chica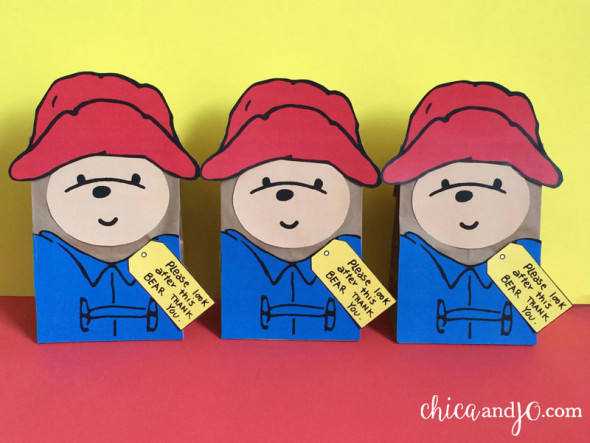 Remember those Annie party favor bags that I made for my niece and her friends when they saw the new movie in the theater? Well, a friend of mine was so enamored with them that she wanted something similar for her boys when they went to see the new Paddington Bear movie. No problem, I said!
These bags are easy to make, thanks to our free downloadable Paddington Bear Favor Bag template. Just print out the template onto white cardstock and grab some scissors, double-sided tape (or a glue stick), and some ordinary brown paper lunch sacks.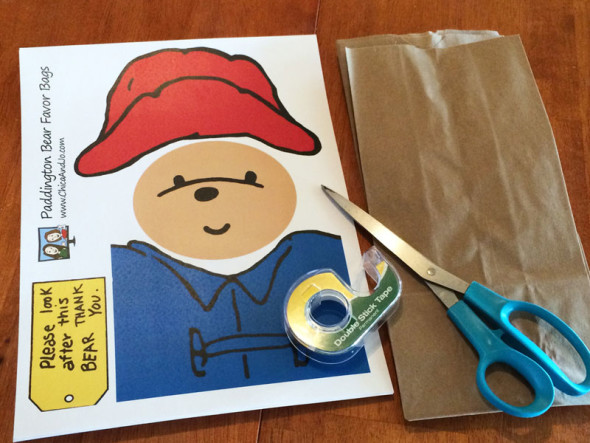 Cut out all the pieces of the template: hat, face, coat, and tag.
Add double-sided tape to the back of the coat piece, making sure to get plenty of tape near the edges.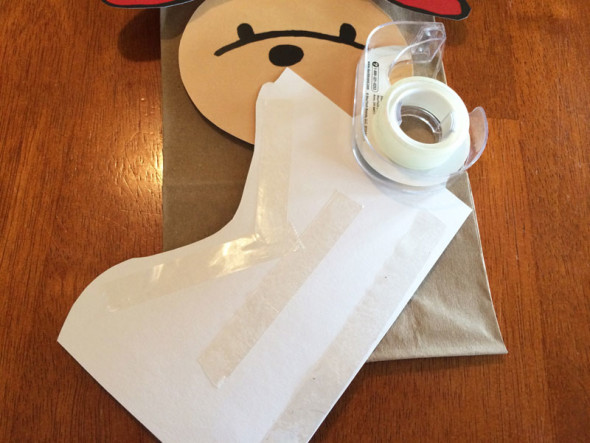 Stick the coat to the front of the bag, lining it up with the bottom edge. You'll see that the coat is probably wider than it needs to be for your bag — we did this to be sure it would fit different sized bags. Use scissors to trim off any excess on either side.
Put double-sided tape (or glue stick) on the back of the face, then center it on the front of the bag, about a half inch up from the coat, and stick it in place.
Put the hat in place — but DO NOT stick it down yet — so that it covers the top of the face a little bit.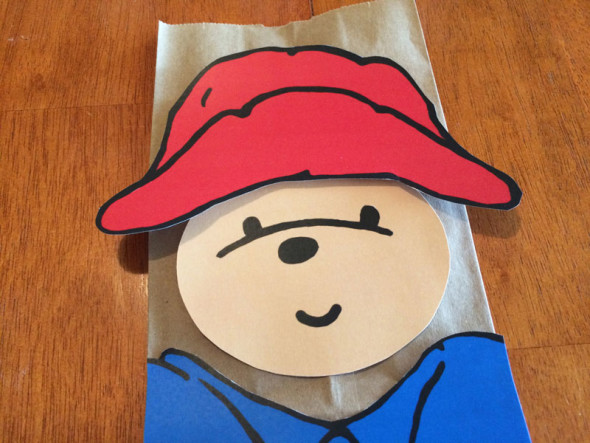 While still holding the hat in place, flip the bag over and fold the flap down as far as is needed so that it doesn't show behind the hat.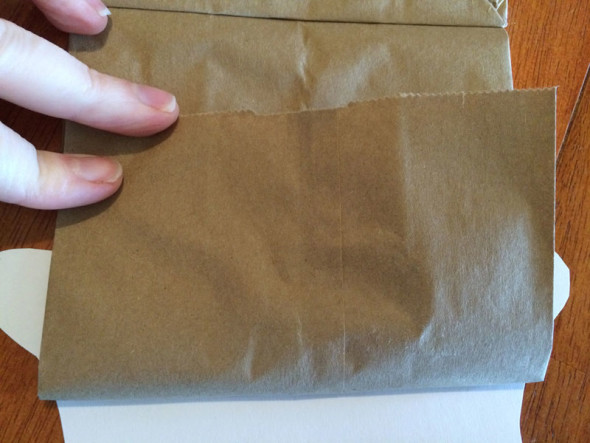 Flip the bag back over and use double-sided tape to stick the hat in place. Make sure to only put tape where the hat will touch the bag, and cover the top corners of the bag.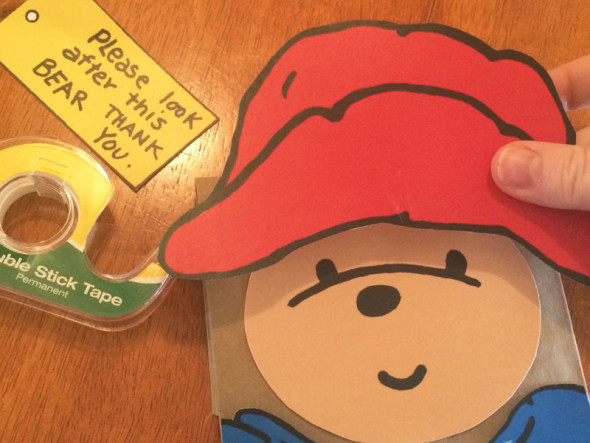 Use some more double-sided tape to add the tag to the coat.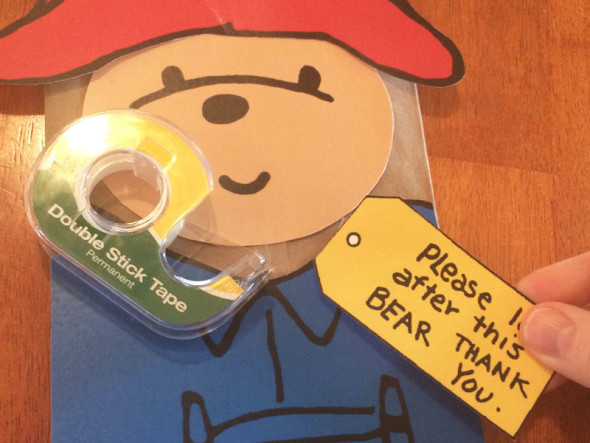 Now just fill the bag with favors, fold the top down again, and you're ready for your Paddington Bear birthday party or movie viewing event!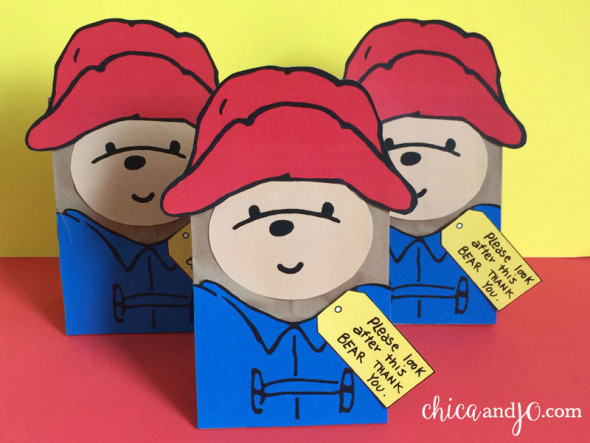 Have you ever seen a cuter brown paper bag in your life?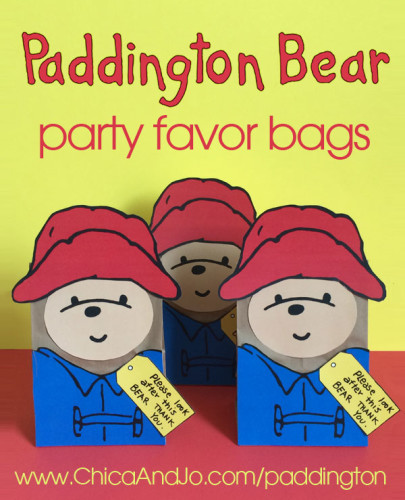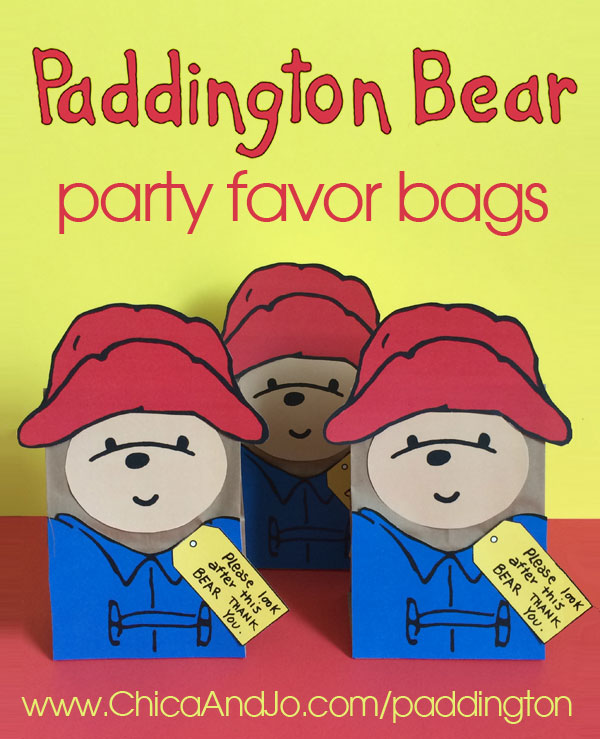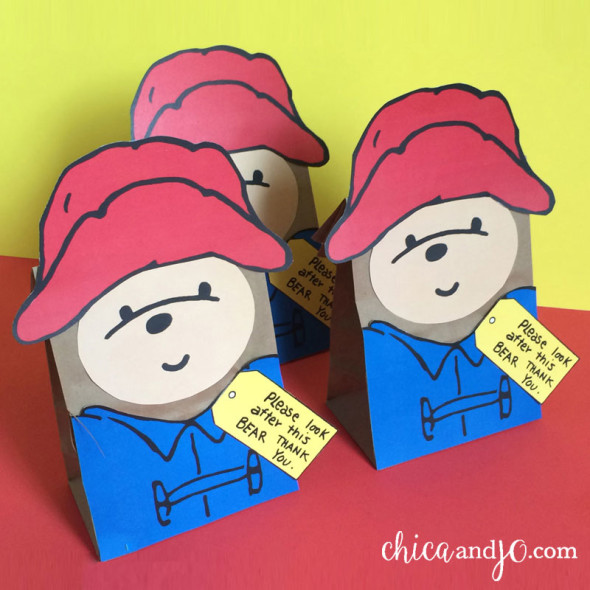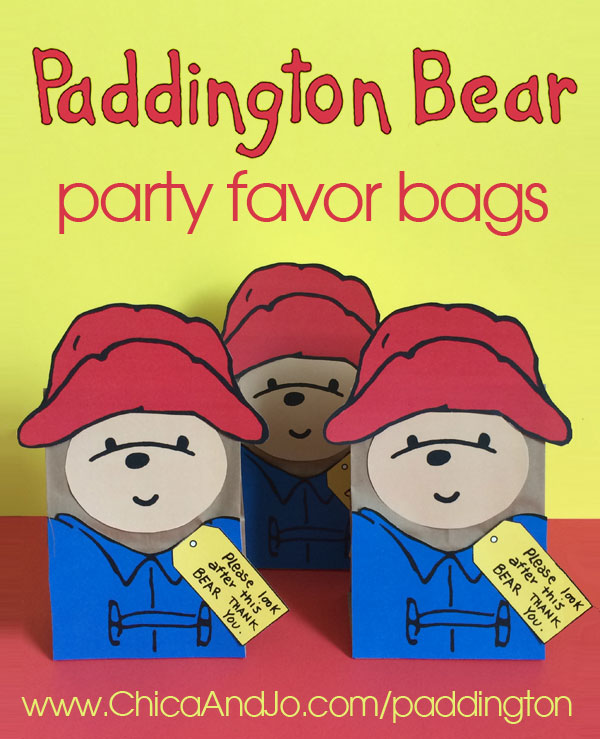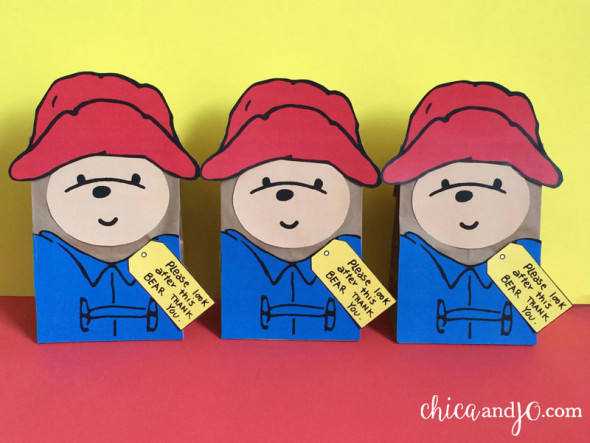 similar projects

leave a comment: