Harry Potter glitter ornaments
by: Jo
I wanted to do an easy Christmas craft with Little Jo so we decided to make some more ornaments for her Harry Potter themed Christmas tree. I started with round ornaments I found at Michaels.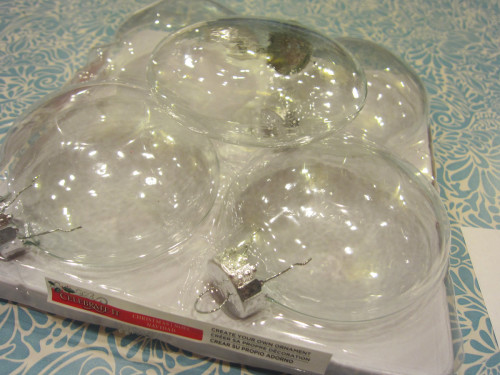 Next, I found the images I wanted to use on the ornaments through a Google search and printed them onto plain paper and cut them out.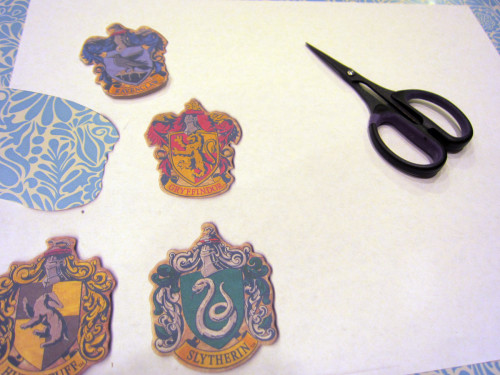 I used Gloss Decou-Page on the back of the cut out image.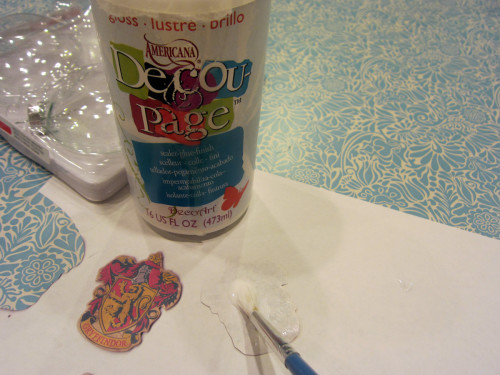 I put the image on the ornament and then carefully brushed more Decou-Page over the top. I tried to not be too messy with it because any excess Decou-Page will show on the glass.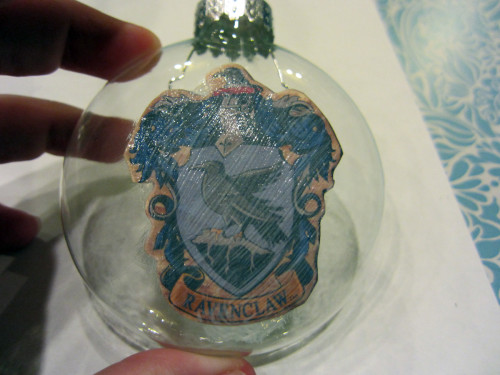 When the image was dry, I added glitter to the inside of the ornament. This was easy with the technique described on the back of the DecoArt Ornament Glitter Adhesive package. I just squirted the adhesive in and poured the excess adhesive back into the bottle for next time. While the adhesive was still wet, I poured glitter into the ornament, gave it a gentle shake, then poured out the excess glitter. Little Jo really loved this part!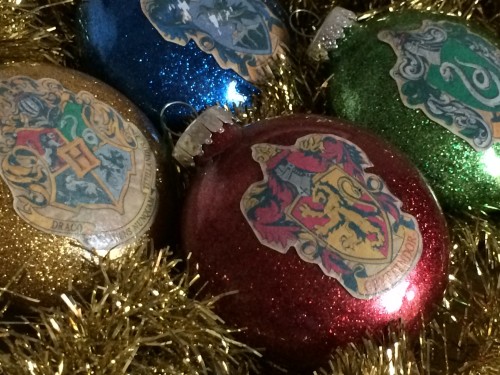 My favorite part about this technique is that the glitter is on the INSIDE of the ornament, which means it won't flake off and make a mess all over everything, like glitter tends to do!
We also did a set with some of her favorites: Hedwig, Dobbie and a pink Pygmy Puff.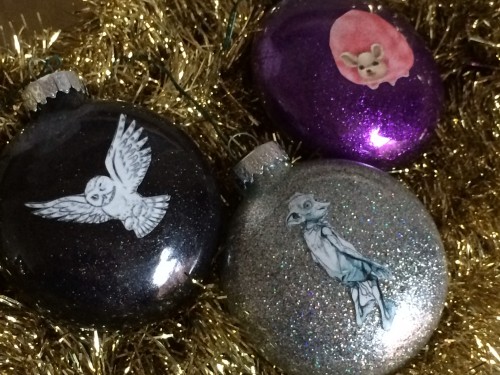 similar projects

leave a comment: