Grinch favor bags
by: Chica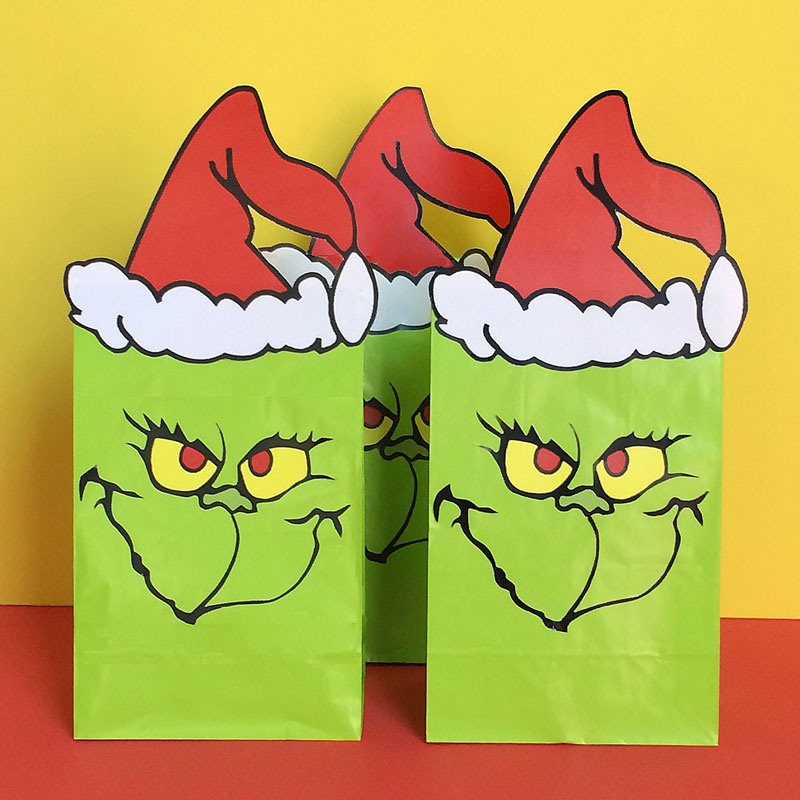 Jo and I are already thinking about Christmas parties and events, and have been brainstorming about fun ways to package favors for the kids. We always have a "Grinch Grab" party with our friends (a.k.a. White Elephant Game) which includes a gift exchange of inexpensive, wrapped gifts. We thought the perfect addition to our Grinch Grab party would be some fun Grinch face favor bags, so that's just what we came up with!
We came up with a Grinch face printable available for purchase along with our Grinch Party Printables that makes these bags super easy to make.
Just print the page of hats onto white cardstock, and the eyes and mouths onto full sheets of white sticker paper (use glossy if you can find it!). You'll also need some standard, lunch-sack size paper party bags in a perfectly Grinchy shade of green.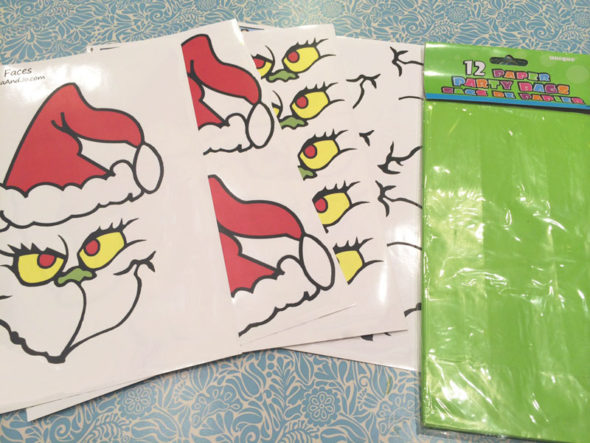 Cut the hats out with scissors. A craft knife (on a cutting mat) works well for removing the inner part of the image.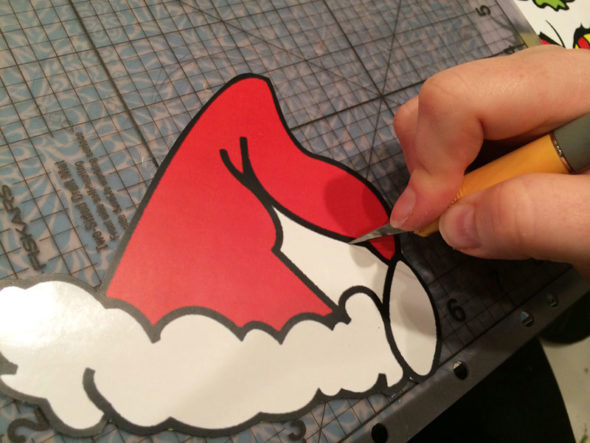 Use scissors to cut out the eye/nose pieces.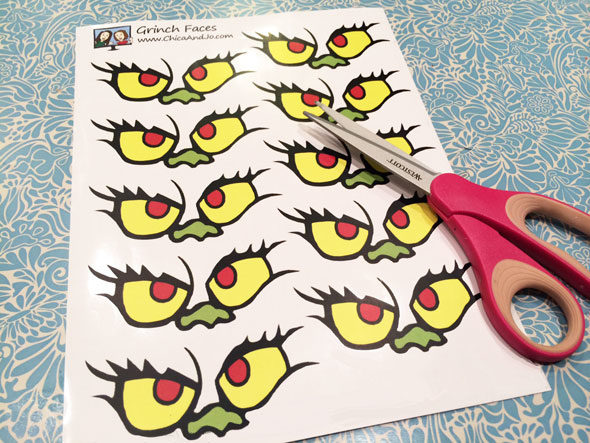 Then use scissors to cut out those crooked Grinch smiles. Admittedly, those mouths can be time-consuming to cut out, so if you have a lot of bags to make, you may want to see our alternate mouth instructions below.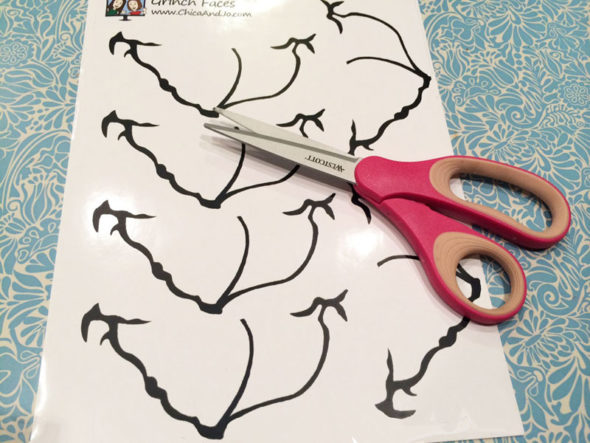 Once you've got your pieces cut, you're ready to stick them on the bag.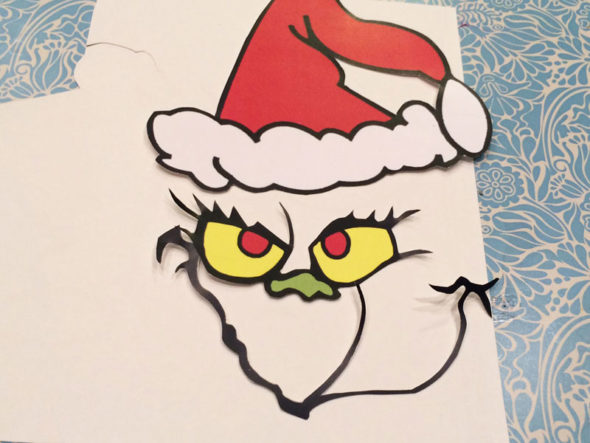 Start by attaching the hat to the top of the bag with some double-sided tape. Then position the eyes and mouth so that the middle of the mouth touches the bottom of the nose. Peel the liner and stick them in place.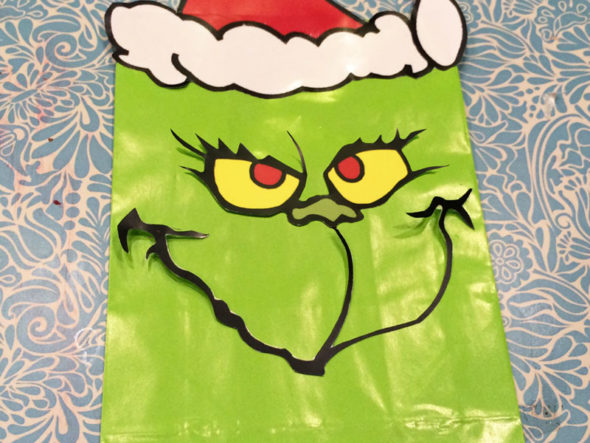 What a devilishly smug Grinchy face!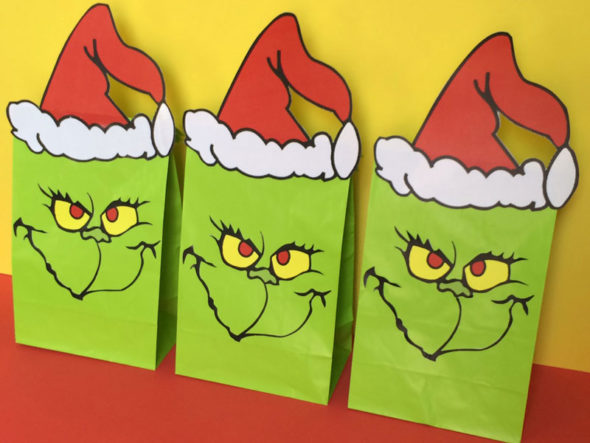 Now for those alternate mouth instructions I mentioned before… If you don't want to cut out all the mouths, you can try this method instead.
Sandwich a piece of carbon transfer paper between the bag and a printout of the mouth, then use a stylus or pen to trace around the mouth.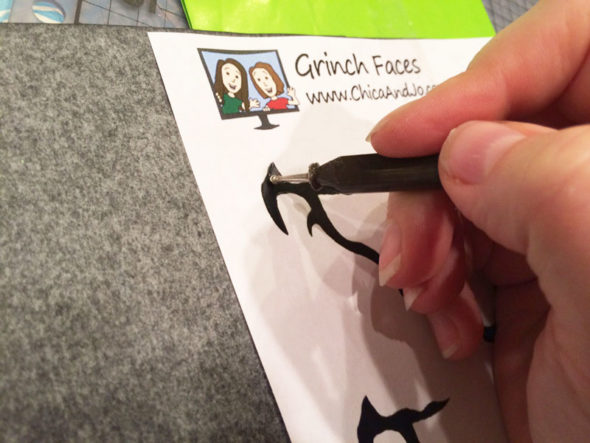 You'll get a nice outline that's easy to see on the bag.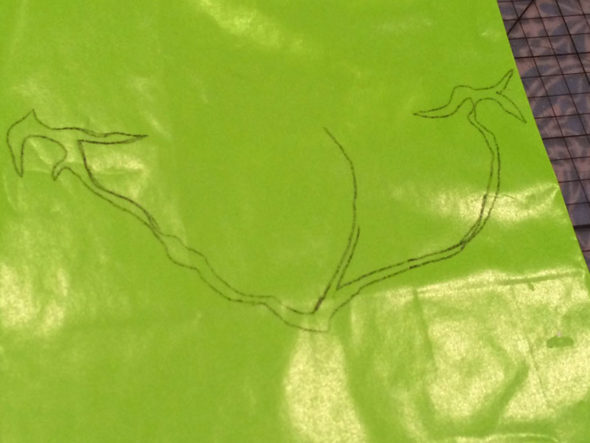 Then use a black permanent marker to fill in the mouth. Voila!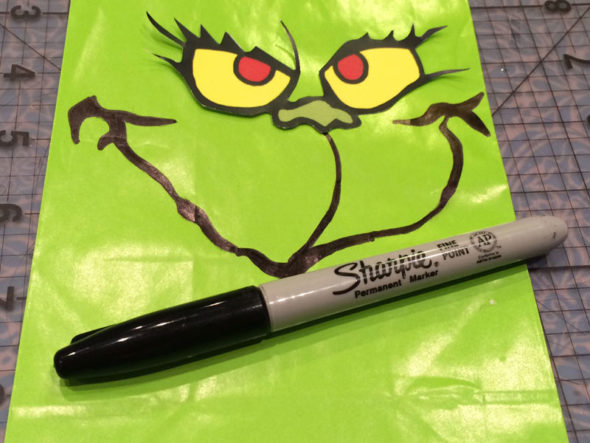 We are so excited to share these bags with our friends (especially the kids) at our Grinch-themed party this Christmas. Remember, you can find our Grinch face printable available for purchase on our Grinch party page!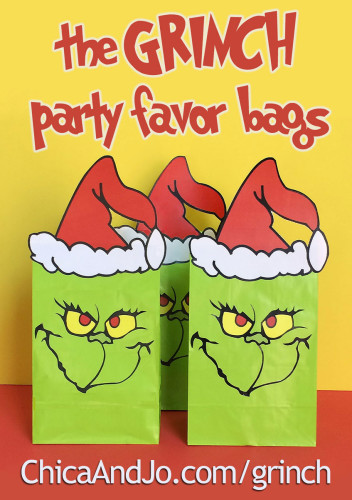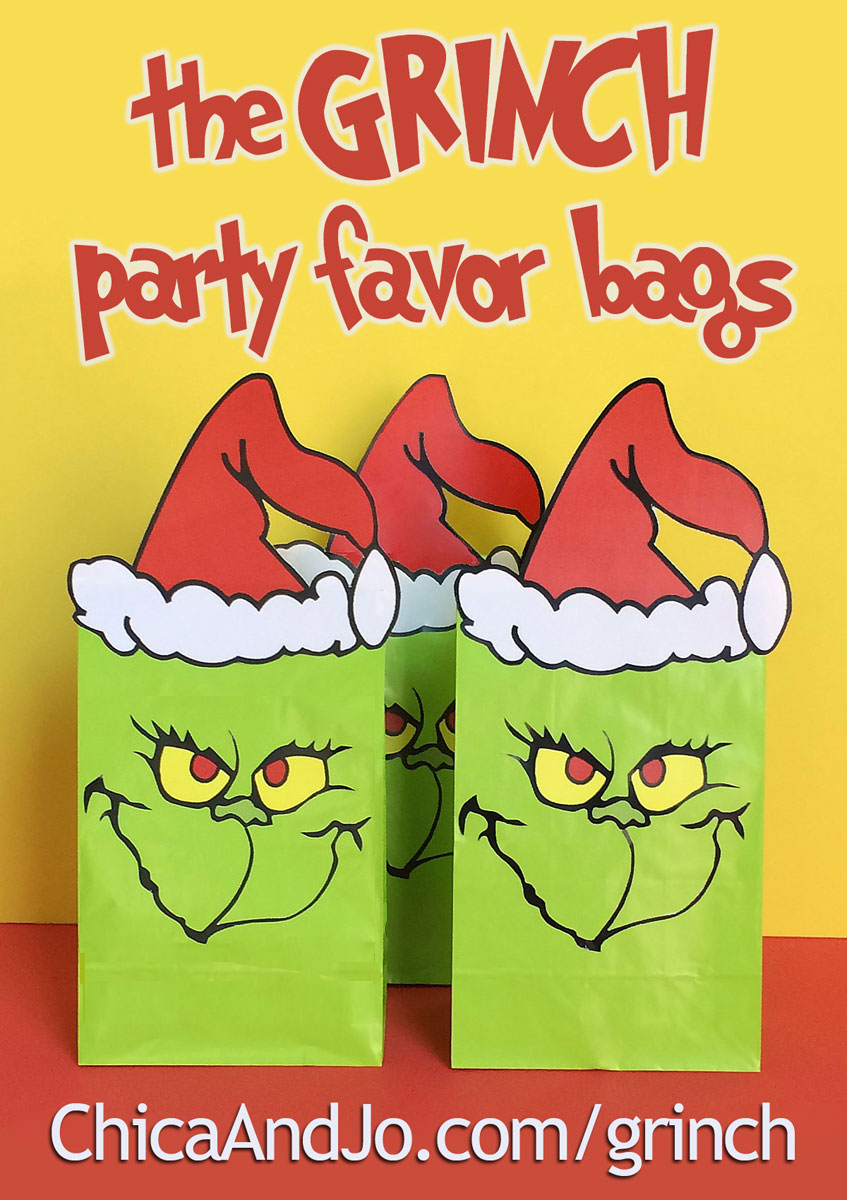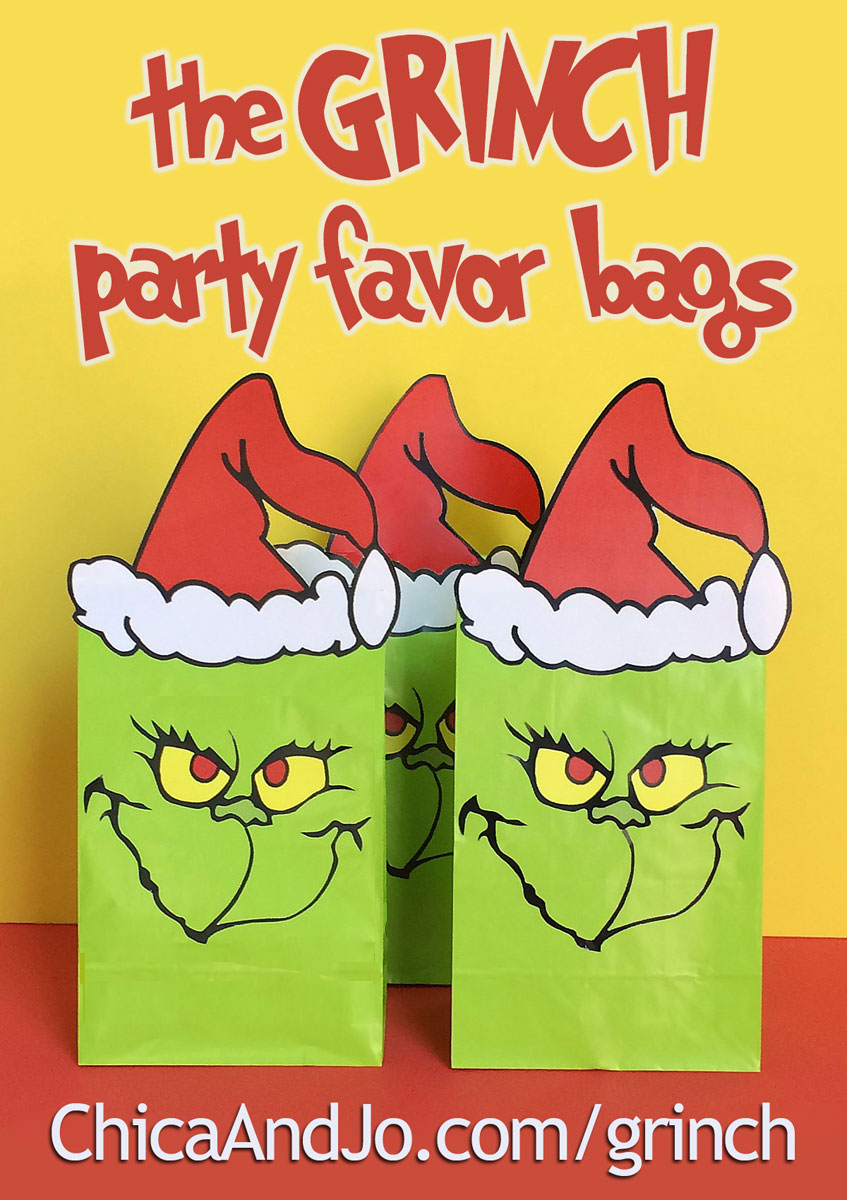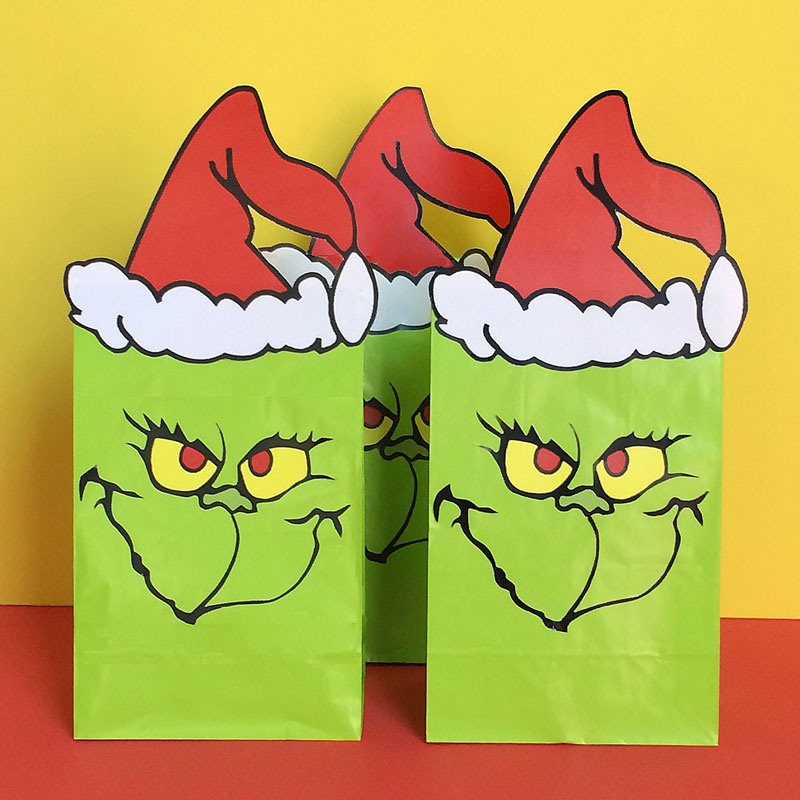 similar projects

leave a comment: