Frozen cake topper with candy ice castle
by: Chica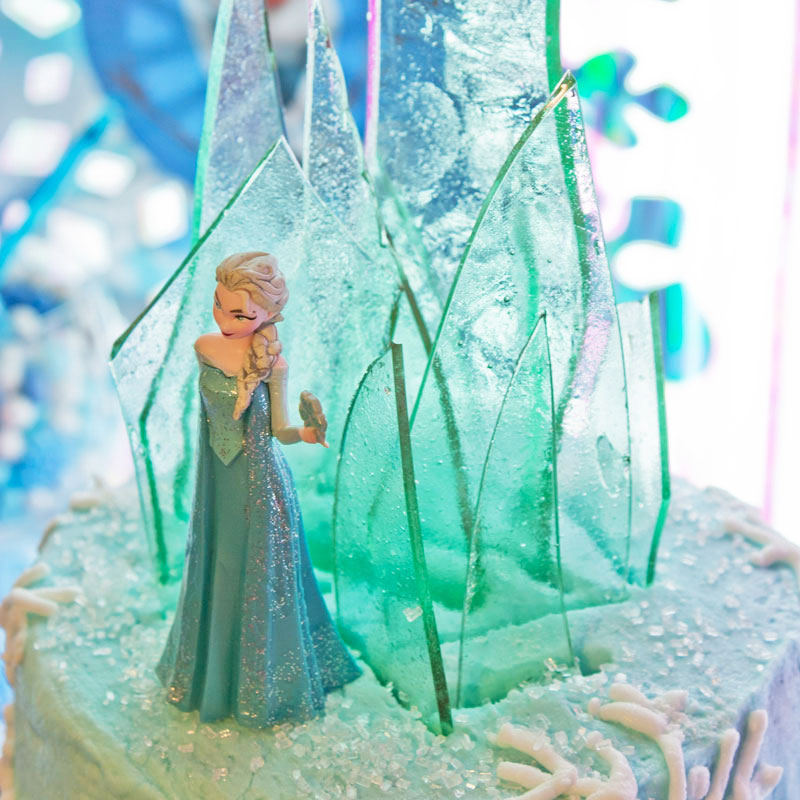 As you saw in Jo's post about Frozen birthday party ideas, I made a cake for MiniMe's recent party. It had two layers, decorated in the styles of Elsa and Anna. For the cake topper, I thought it would be a nice touch to make a candy version of Elsa's ice castle. I came up with a really easy way to do it, and it had great impact.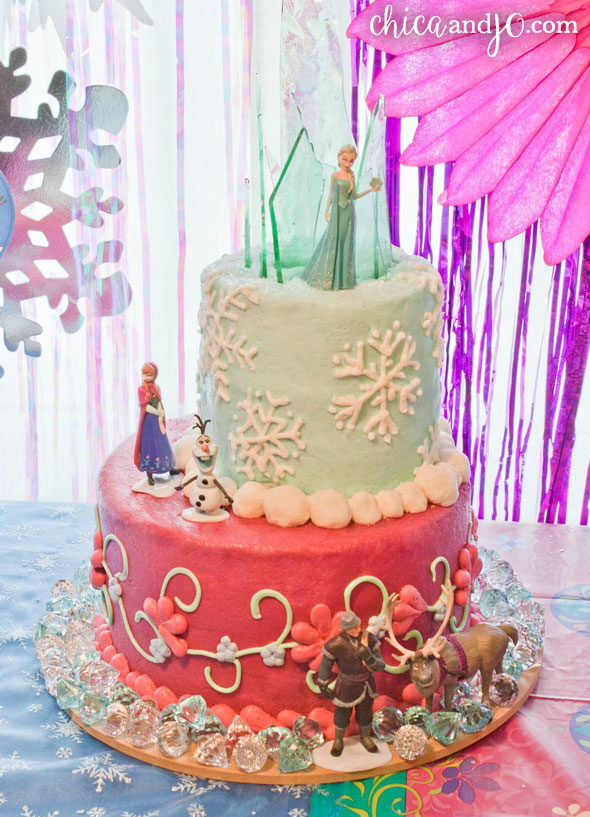 First, I got a cookie sheet (with sides) and lined it with foil. Then I sprayed a light coating of vegetable oil spray on it.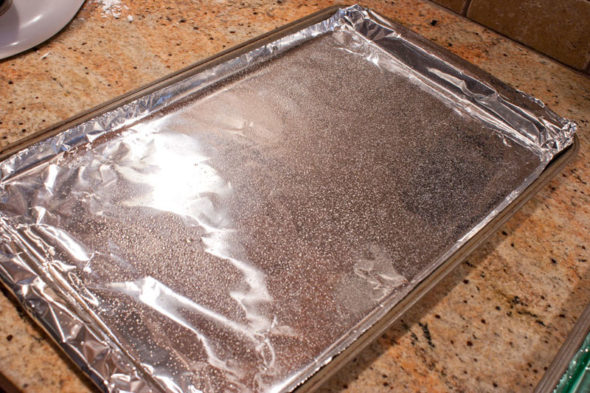 Then I made a batch of hard candy syrup using our hard candy recipe. I only used one drop of blue food coloring, because I wanted the candy to have a very faint color. I poured the entire batch into the foil-lined cookie sheet.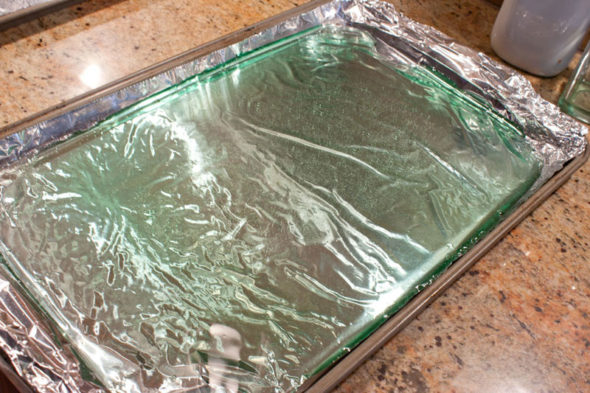 After it hardened, we carefully broke the sheet of candy into long, pointy pieces.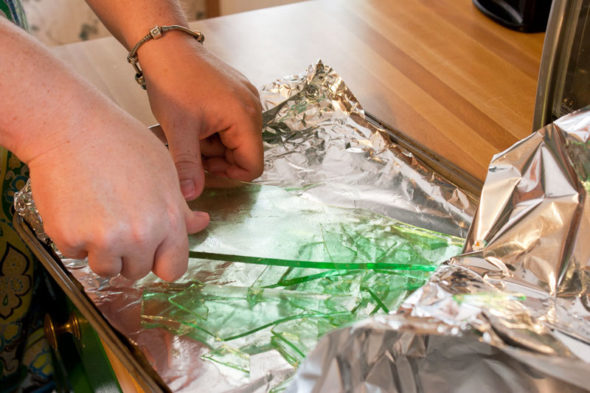 Then we just stuck them down in the top of the cake.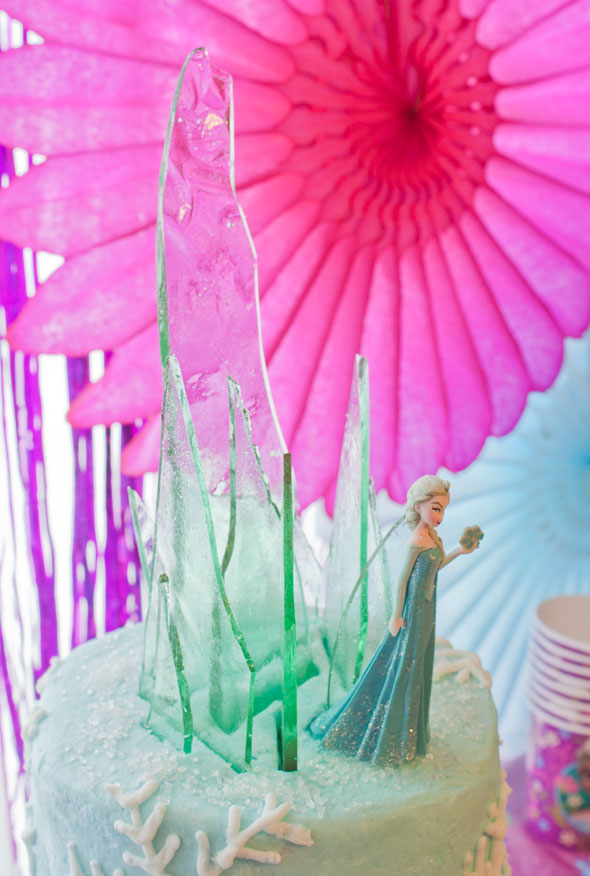 Everyone loved the result, and couldn't believe it was edible candy!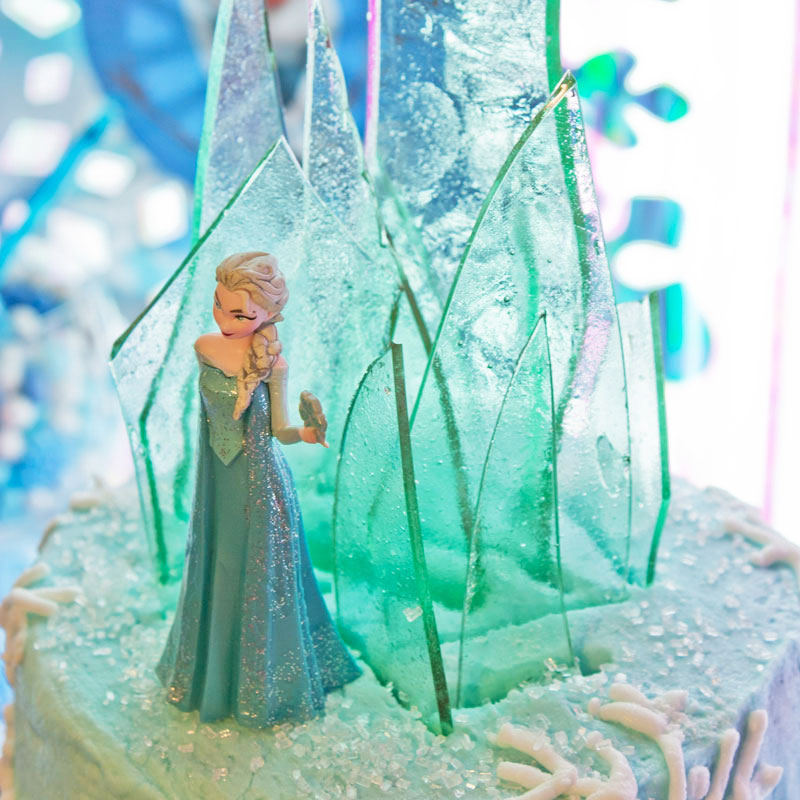 similar projects

leave a comment: