Rainbow loom Valentines
by: Chica
Like many kids out there, my niece has been hooked on making loom bracelets ever since she got a Rainbow Loom a couple months ago. She makes those things non-stop! She had the idea of giving them to her friends at school for Valentine's Day, so I made her a cute little card to go with it.
Pretty cute, right? She can just stick the bands in the cards and hand them out to all her classmates. If you'd like to make these cards for your kids, our Rainbow Loom Valentine's Day Printables are available in our Etsy shop.
The printables collection includes cards in three striped color themes…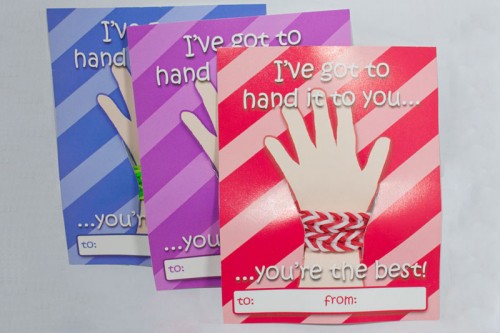 …as well as a bright rainbow design.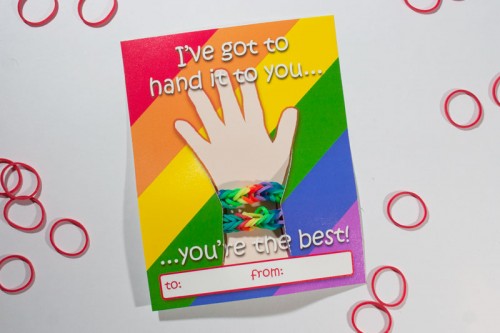 To make them even easier to hand out, the invitations are nicely sized to fit into a standard 4-3/8″ x 5-3/4″ A2 invitation envelope.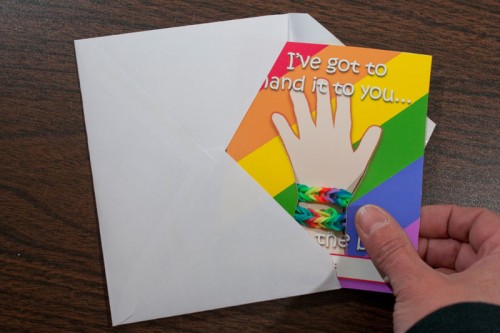 I can't wait to what my niece's friends think of these Valentines!

similar projects

leave a comment: