Picnic basket redo with chalk paint
by: Jo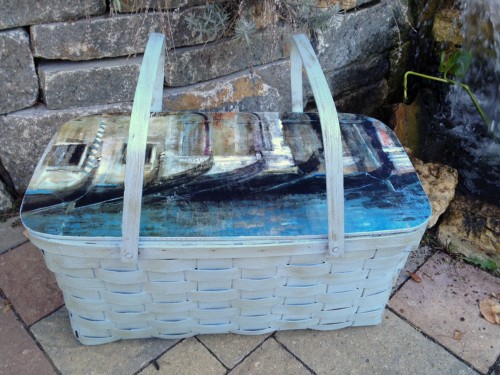 I've been wanting to try out chalk paint for a long time, and I finally did. I bought some Americana Decor Chalky Finish paint in the color called Serene and some dark wax and I was ready to go. This paint is a brand new product line and may be hard to find in stores, but it's available on Home Depot's website, and they'll even deliver it to your local Home Depot store for free!
Look at this picnic basket before I did anything to it. Yawn. It was in great condition and was a nice size, but it was a bit lackluster in appearance. My mother gave it to me because it was so boring that she didn't want it.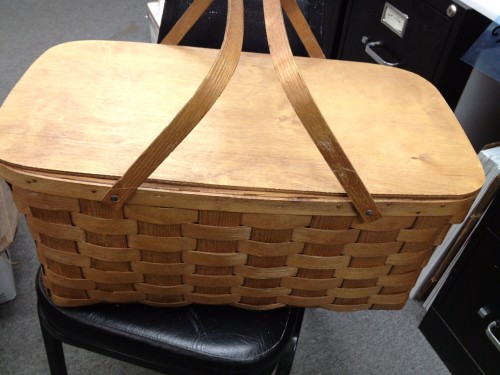 The chalky finish paint covers really well without any prep work — I used a cheap brush and just slopped the paint onto the basket. The hardest part was the weave, and I had to go a billion different directions to get all the crevices.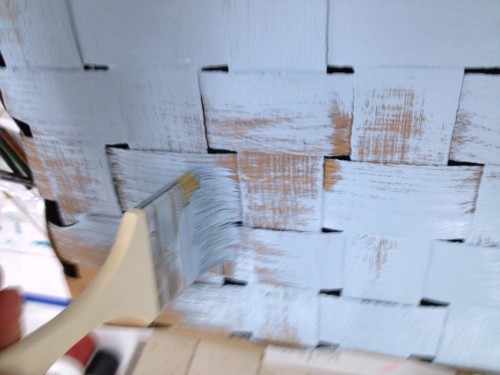 I didn't bother to paint the entire lid since I knew I wanted to decoupage an image onto it. The image I used also dictated the color of my basket.
McGeeky and I loved the time we spent in Venice last year, so when I spotted a poster featuring gondolas at Michaels, I knew it was the one! I used the lid to trace out the area I wanted to use on the back of the poster and then I cut it out.
Next, I used a foam brush to apply a thick layer of decoupage to the lid.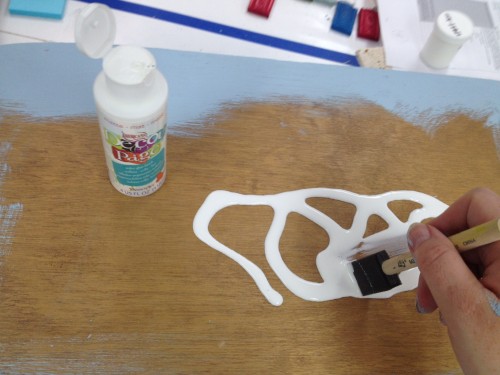 Before applying the poster to the lid, I wet it with water to relax the fibers. If you do this trick with thicker papers when decoupaging, you will relax the fibers and help prevent wrinkles. I then used a brayer smooth it out and make sure I didn't have any wrinkles in the paper.
The final step was to add the dark wax. I used a soft rag to apply a tiny amount to the surface, then quickly wiped it off with another rag. I just wanted the hint of aging everywhere. This also toned down the color quite a bit. Since the dark wax can stain so quickly, it's often best to add a coat of Clear Wax first, then put the Dark Wax over that. However, since this was such a small piece, I was working so quickly, and I didn't mind the paint being stained, I didn't bother with the clear first. But I'm planning to use this paint on a dresser soon, and I will definitely apply the Clear Wax first to make sure I don't mess up with too much staining.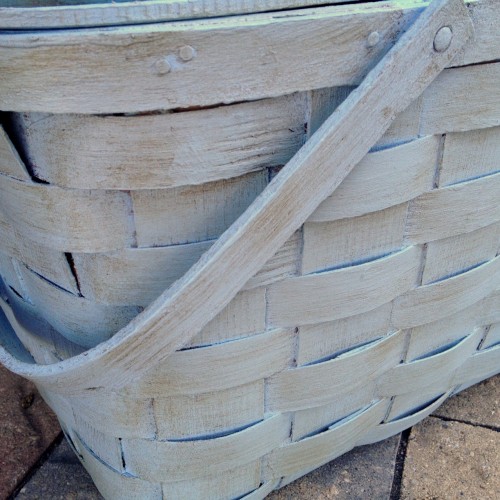 The transformation went so well, my mom wanted her basket back when it was finished!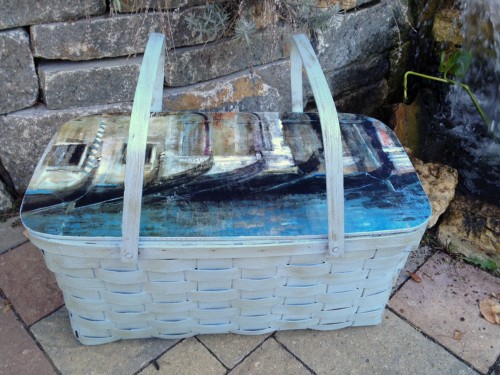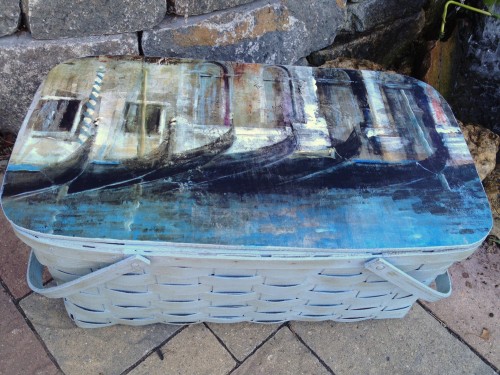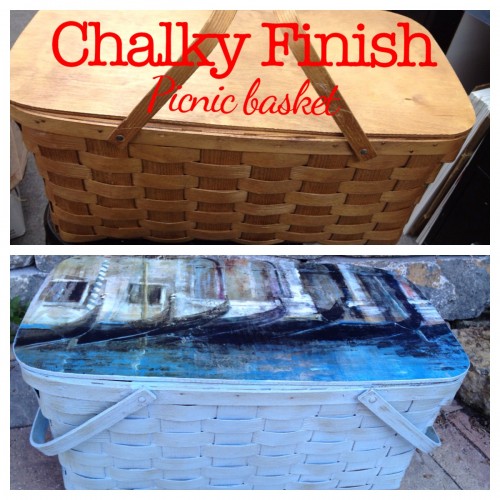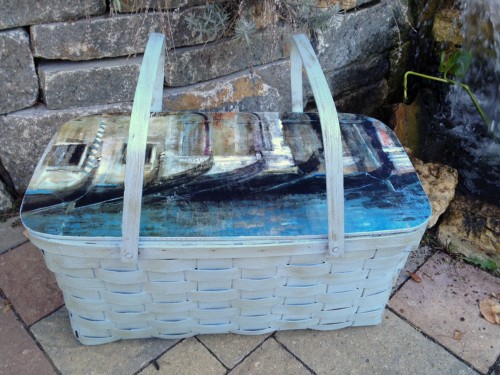 similar projects

leave a comment: