Mermaid birthday party
by: Jo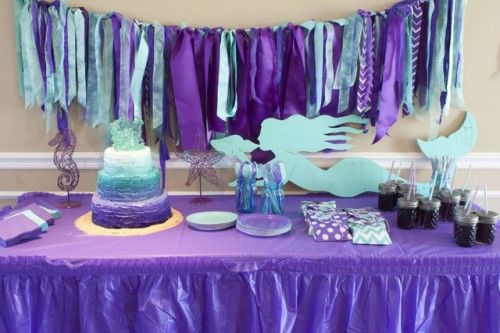 Mini Me just turned four and she told me in no uncertain terms that she wanted purple mermaids for her birthday. Chica was nice enough to hold the event at her house, since she has a pool, and, of course she also made the cake. Here's how it turned out!
The cake table was the main focus of party decoration. I went with the requested purple theme and added a bit of aqua to balance it out. I made the ribbon garland by simply tying different styles and lengths of ribbon to a long white satin ribbon. I had originally planned to hang it on the front of the table but I thought it looked much better hanging on the wall behind.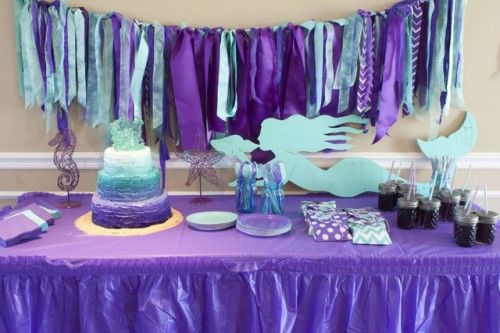 The gorgeous wooden mermaid propped on the table comes from one of my new favorite Etsy sellers, Slippin' Southern, who offers many more designs as well.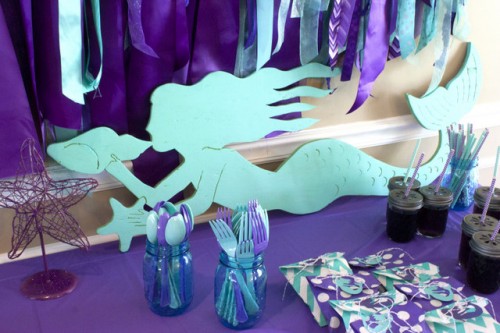 Of course, every party must have its favors.
The treat bags came from Shop Sweet Lulu, which is another favorite source of mine for party supplies. We used our Silhouette electronic cutter to cut out mermaids that we tied to the front of the bags.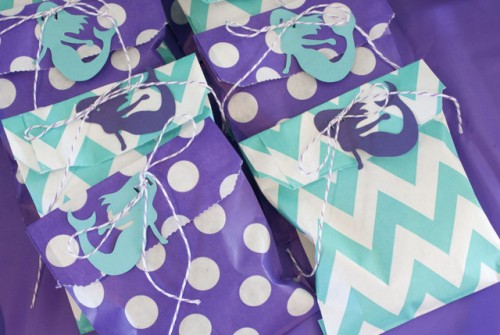 I used Mason jars with daisy cutout lids and striped straws to serve grape punch to the kids to go with the cake.
Chica did an outstanding job decorating this ombre cake for Mini Me. The topper is made of sugar, and she will tell you how she made it soon.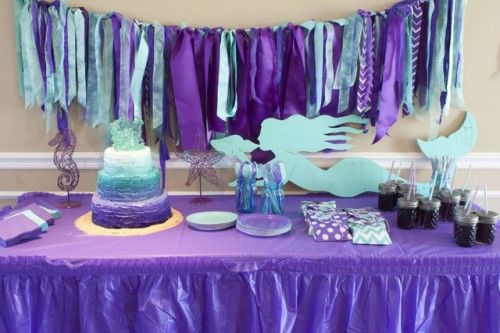 similar projects

leave a comment: