Deep-fried Nutella pockets
by: Jo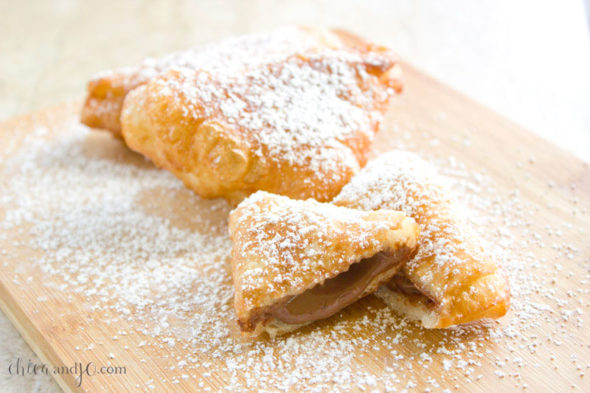 On the last day of a vacation, we always try to use up whatever leftover food we have left in the fridge. This year, I outdid myself and created a new dessert — fried Nutella pockets! It all started with a can of refrigerated pizza crust and some Nutella.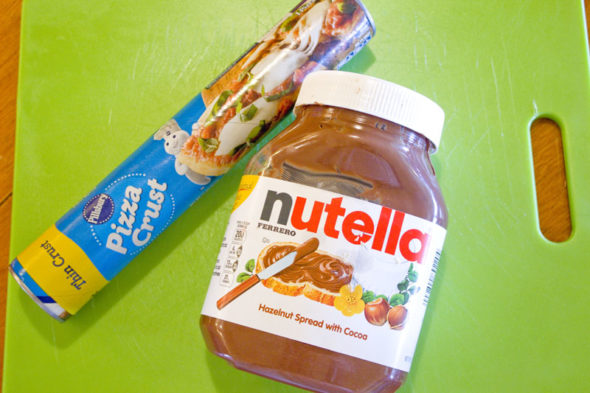 These are so easy to make! First, unroll the dough onto a cookie sheet and cut it into rough squares.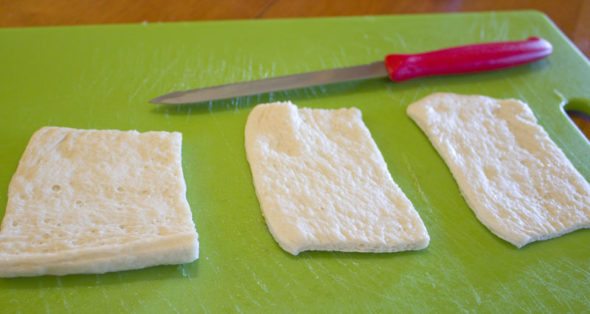 Then put a dollop of Nutella in the middle of the dough. Resist the temptation to put too much in, or else it will leak out the sides.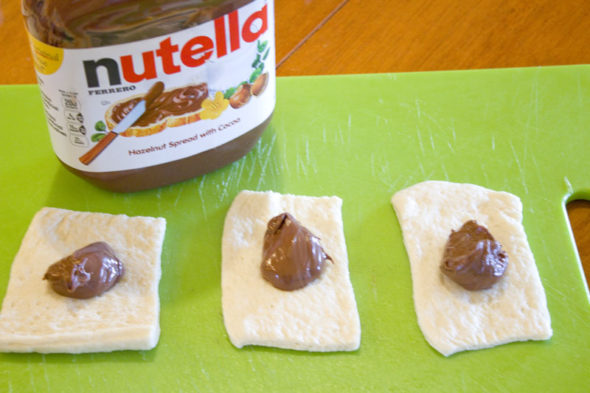 Fold the dough over into triangles, and pinch the edges together to hold all the goodness inside.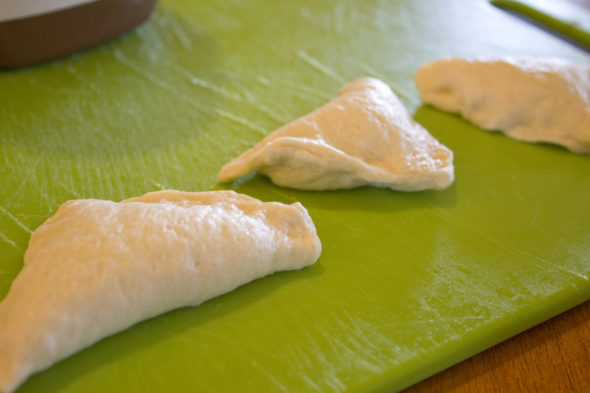 Fry the pockets in a pan of medium-hot oil until golden brown.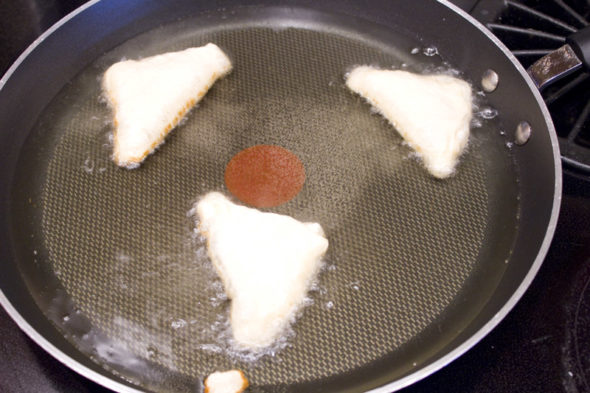 Sprinkle with powdered sugar to finish them off.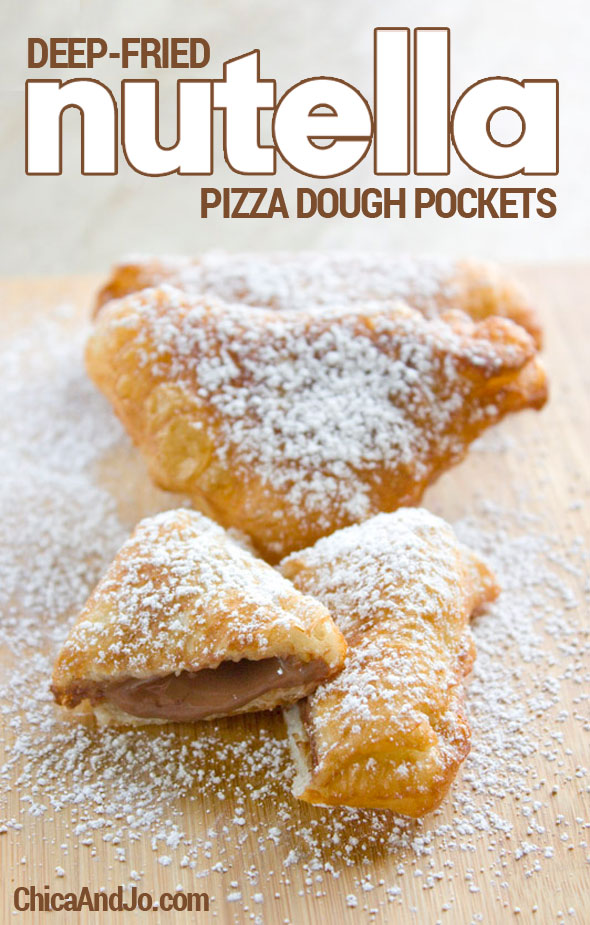 These tasted fantastic and were such a simple and decadent dessert!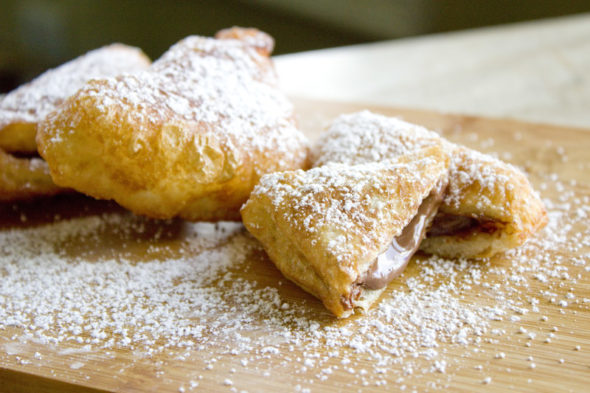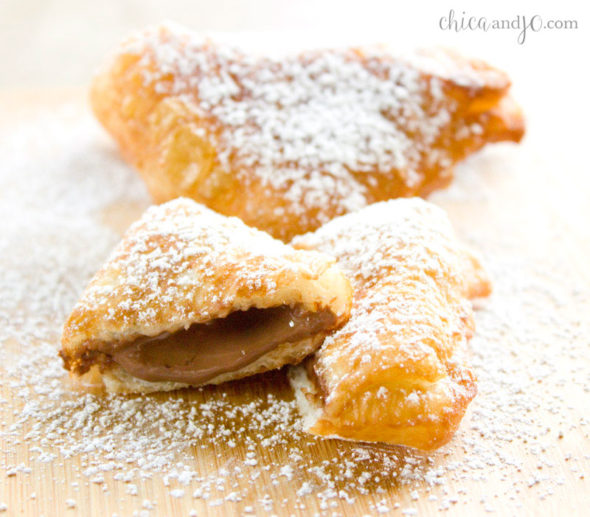 These deep-fried Nutella pockets are so yummy, in fact, that McGeeky couldn't even wait until I was done taking pictures to try to grab one to eat!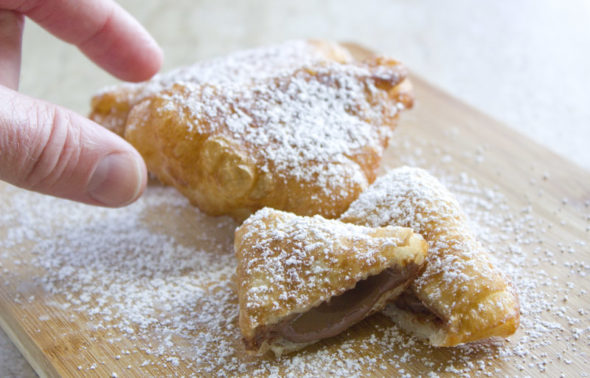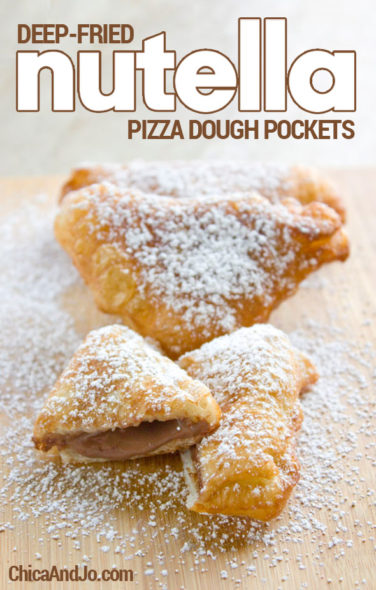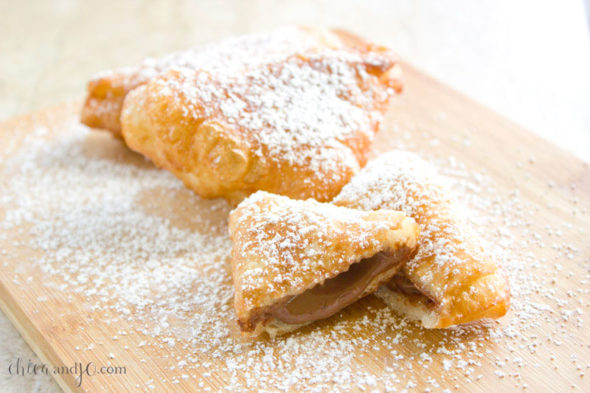 similar projects

...we're sorry, but comments are closed for this post...