Valentine's Day heart shaped candy
by: Chica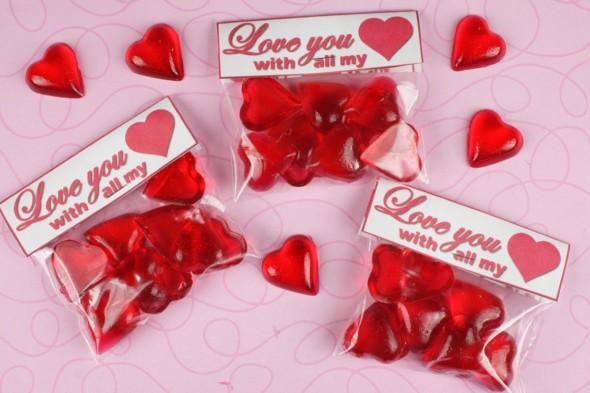 I was strolling through my local Hobby Lobby store the other day and noticed a new hard candy mold in the candy aisle. I just loved these precious little hearts, and knew right away this was a perfect reason to revisit my hard candy tutorial with a Valentine's Day twist!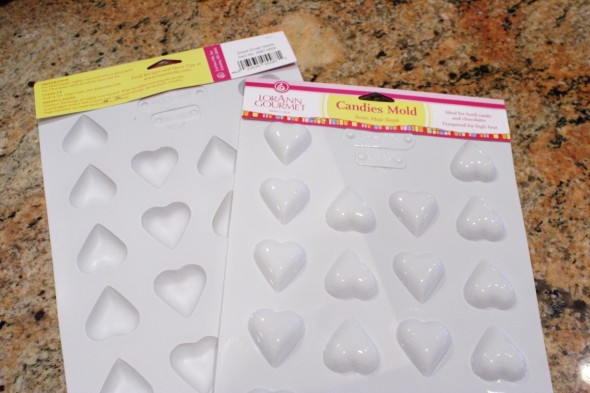 Take a look at my full tutorial on how to make hard candy jewels for the recipe and VERY complete directions on how to make hard candy. That all applies here, so I'll just focus on what's different for this particular project.
The first thing I did, of course, was to prepare the hard candy molds and my entire work surface ahead of time.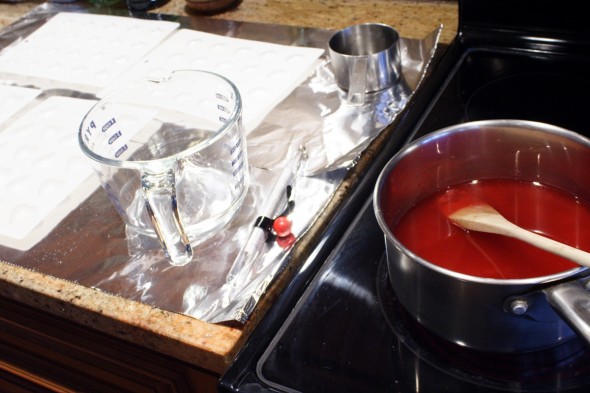 I did it just as described in my tutorial, except for one extra twist — I put a couple of lollipop sticks on a piece of foil because I had a new idea I wanted to try out.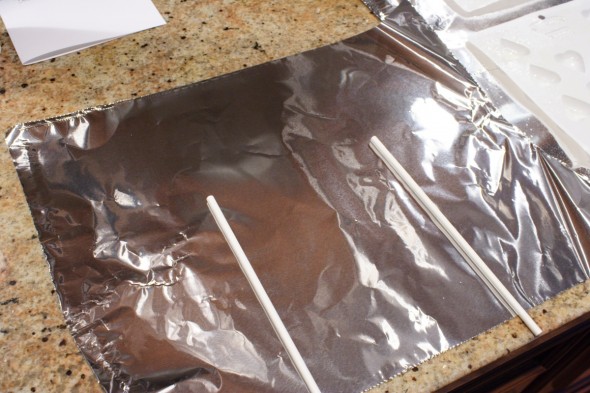 When the candy was ready, I poured my hearts out. I flavored them with cinnamon, which seemed appropriate for the occasion.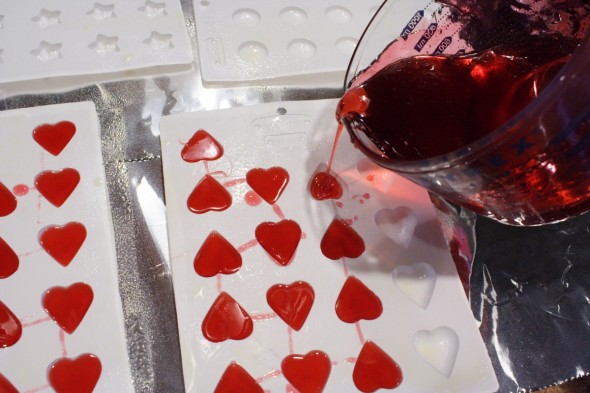 Then, when the syrup was starting to get thick and it was getting difficult to pour into the molds, I headed over to the lollipop sticks. I poured some freehand hearts around the sticks and made some pretty cute lollipops!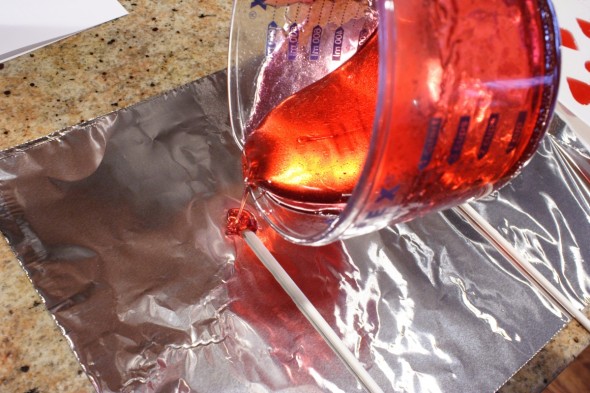 You can do just about any shape you want with this trick, but just be sure to wait until the syrup is fairly cool and no longer runny, or else it will pool too thin on the foil and you won't have nice thick candy.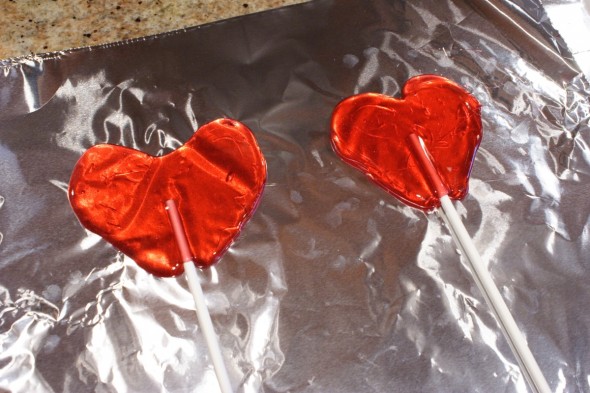 Once my candy was hard, I popped it out of the molds and put it in an air-tight container, which is very important. If you leave the candies sitting out too long (especially in humid weather) they will start to stick together.
Then I got to work on the packaging for my sweets, which was centered around a bag tag I made. We're sharing the Heart Bag Tag template download so you guys can use it, too!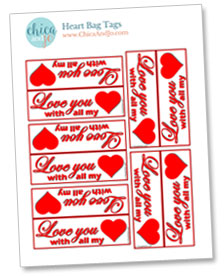 I printed the template onto some white cardstock and cut it out with scissors, then folded each tag in half down the middle. I also grabbed some 4″ wide clear treat bags and a stapler.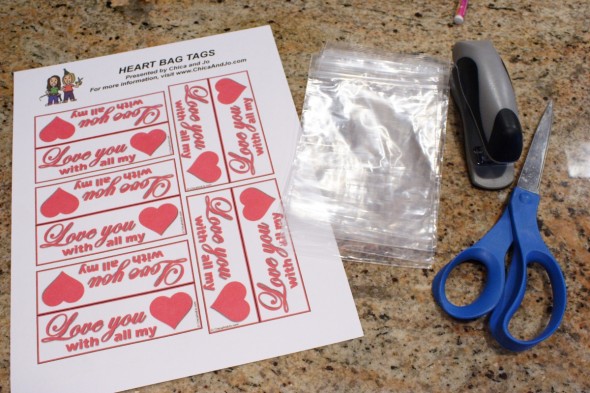 I put about 10 candies into a bag, then trimmed off some of the top of the bag, because mine were quite tall.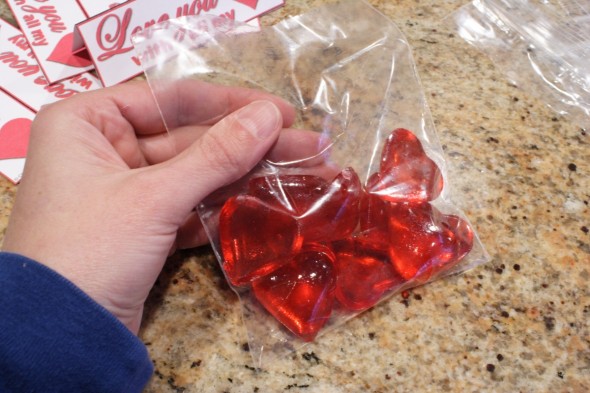 Then I folded over the top edge about an inch or so and slipped the tag on top. One quick staple through the bag and the tag and my cute little treat bag was done!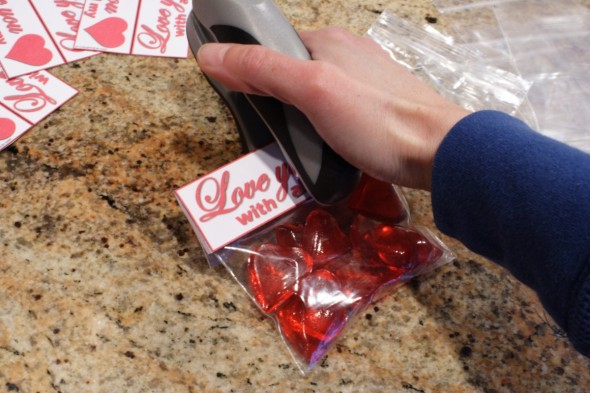 Admit it… you kinda wish you were my sweetheart so you could get one of these, don't you?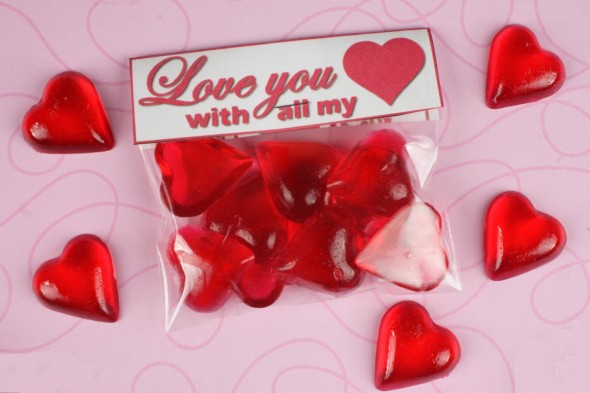 But hey, let's not forget those lollipops! I took one of the bag tags and cut it in half down the middle, creating two tags.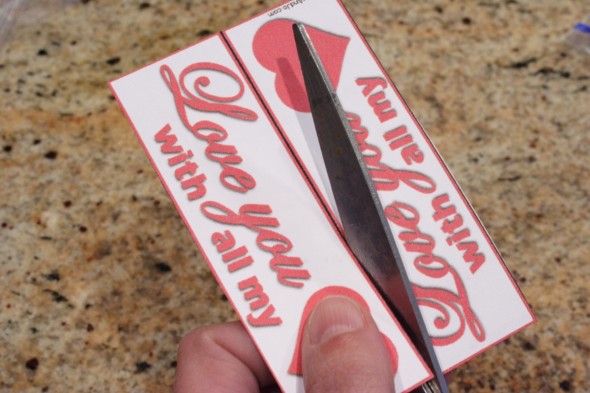 Then I grabbed my new favorite gadget, a ribbon punch, and punched two little rectangular holes in the tag.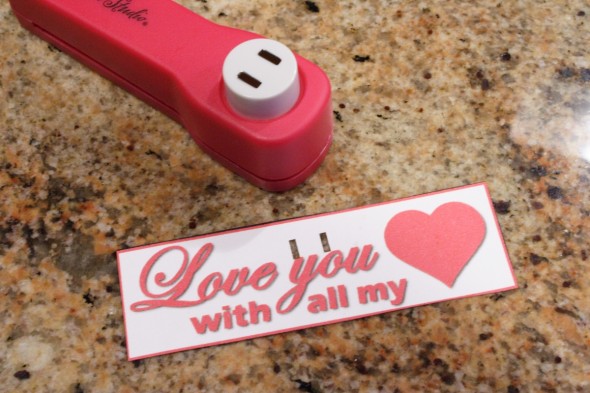 I threaded some pretty red ribbon through the holes, so that the ends came out the back of the tag.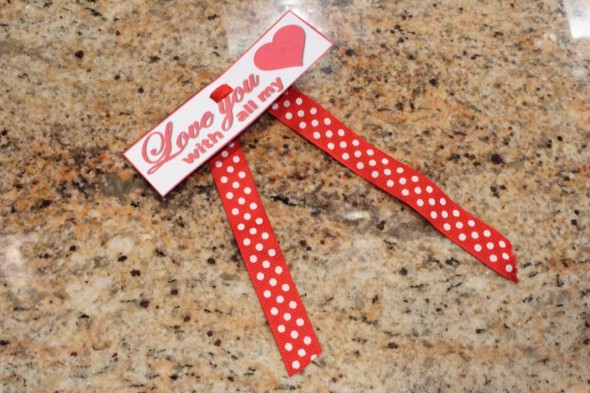 Then I took an ordinary zip-top sandwich bag, cut the zip part off, and put the lollipop inside. You may need to use different sizes of bags depending on how big your lollipops are.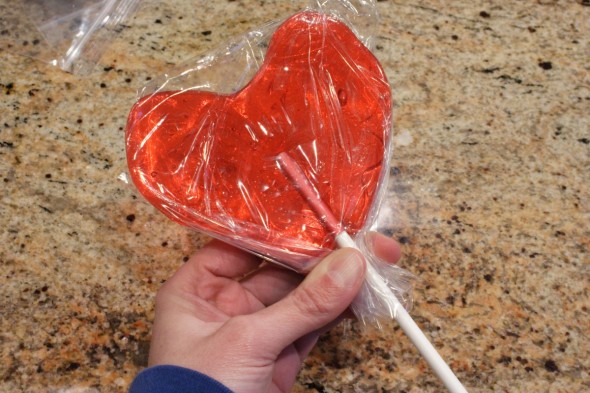 To attach the tag, I put it face down on the counter, set the lollipop on top, then tied the ribbon tightly, making sure to close the bag securely within the knot.
I didn't bother with a bow, but it certainly would be a cute touch.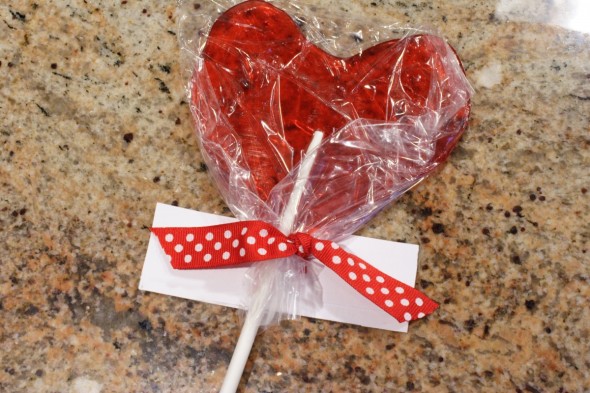 I'm going to give these two lollipops to Squirt and Little Jo. They're gonna love having such giant candy treats!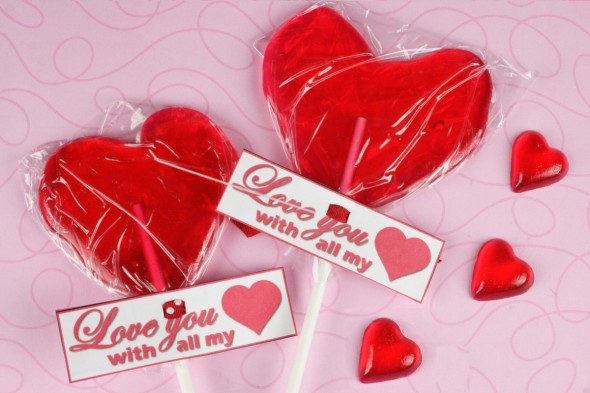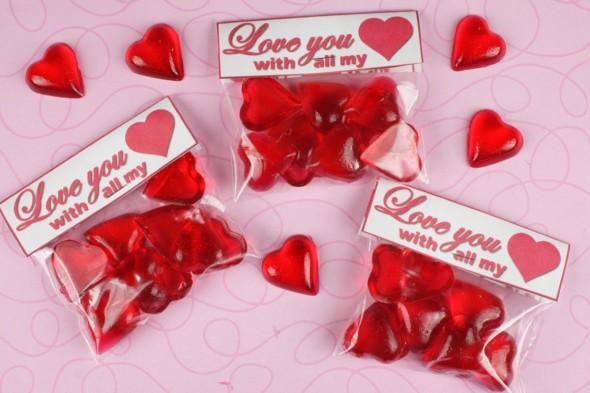 similar projects