Gingerbread house trees
by: Jo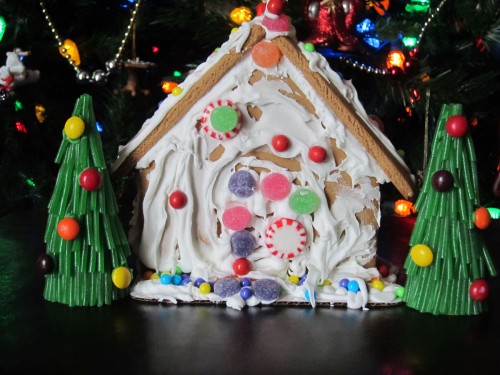 My girls and I were working on gingerbread houses this past weekend and decided we needed some landscaping. I came up with a fun idea for making super-simple trees that can adorn the yard of your gingerbread house. They would also work really well as place cards at the kids table on Christmas Day!
The "ingredients" are simple: ice cream sugar cones, Greep Apple Pull N Peel Twizzlers, green icing and Skittles or other Christmas bulb-looking candies.
I iced one side of my cone at a time to make sure it didn't dry out to quickly. Then I cut the Twizzlers into four pieces and stuck them to the icing. At first, I was cutting the whole Twizzler up into pieces and then peeling the strings apart, but I quickly realized that made it four times as hard. It's much easier to pull the strings apart first and then cut them into pieces!
I started at the bottom of the cone, lining up the bottom edge of the cut Twizzler so that it would sit flat. Then, I just added overlapping layers until I reached the top.
Then I decorated the tree with Skittles, using a small amount of the green icing to act as a glue to hold them in place. These trees were so simple to make that Little Jo made the other one all on her own. I think they add just the right touch to her Gingerbread house, don't you?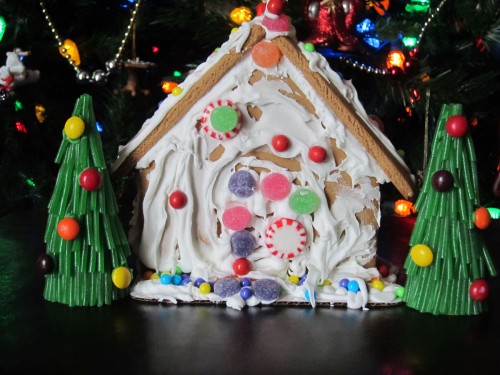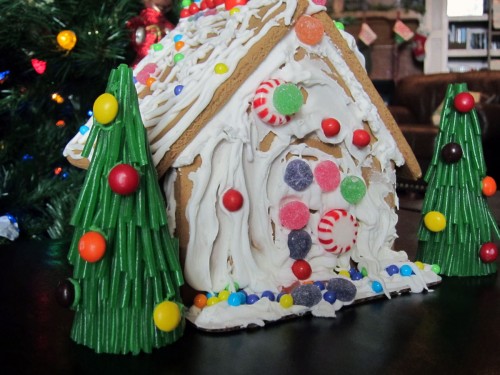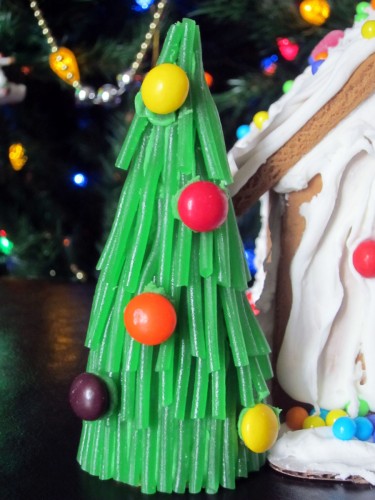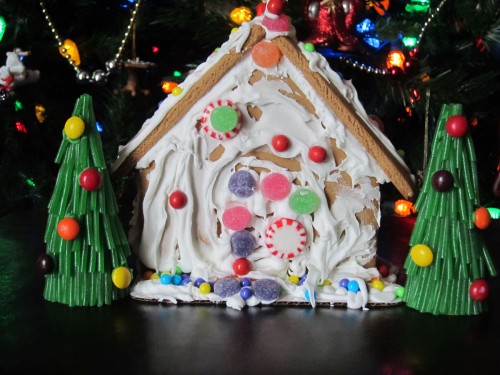 similar projects

leave a comment: