Reusable chalkboard gift boxes
by: Jo
I have seen quite few people on Pinterest painting kraft paper with black chalkboard paint to use as wrapping paper. Cute idea, and I love the look. However, I thought it might be more fun to paint gift boxes so that they could be reused.
I started with a few boxes I had lying around the craft room.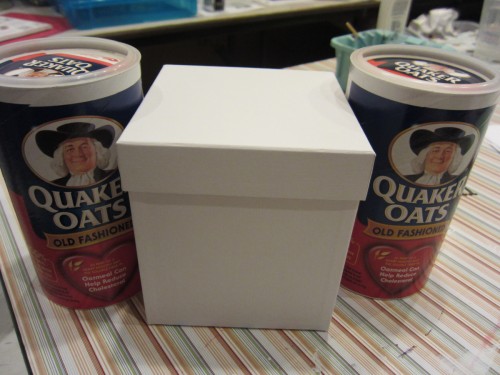 I did a quick basecoat of white on the Quaker Oats canisters to cover the design. Then I chose a color scheme and got to work painting. I used Americana acrylic paint in the colors "Indian Turquoise" and "Santa Red". What a fitting name for the red, huh?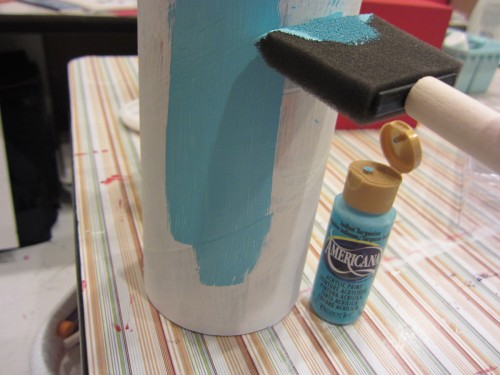 Once my paint was dry, I painted on some Americana Chalkboard Coating. This stuff is awesome! It turns any painted surface into a chalkboard so you aren't stuck with just black.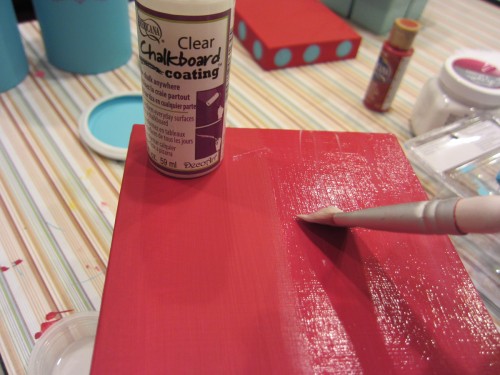 I painted the entire red box with the Chalkboard Coating. On the canisters, I only painted the areas between the decorative stenciled borders. Then all I had to do was put the gift inside and write the to/from info with chalk.
I love how they turned out and I am certain Chica will be thrilled to receive them and reuse them!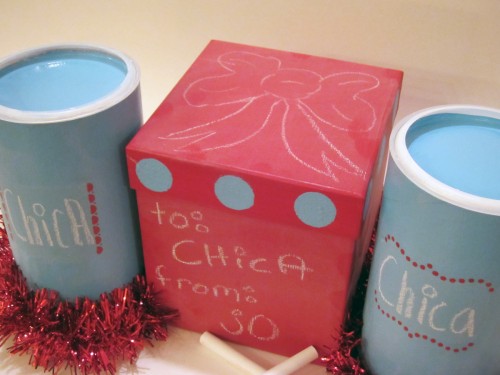 similar projects

leave a comment: