Christmas card art
by: Jo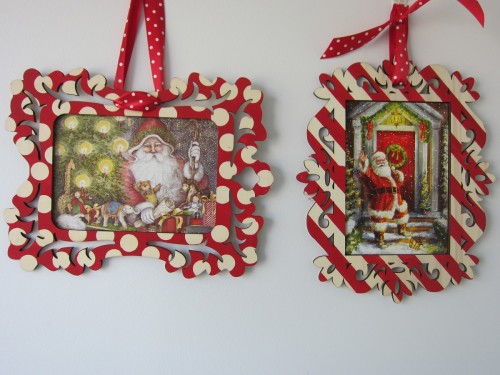 I love the laser-cut wooden frames that Michaels has for sale right now. I bought a few of them and decided to decorate them to frame a few of my favorite Christmas cards from last year. Yep, I told you, I am in the mood for the holidays already!
For the first one, I got some washi tape and used it to mask off some simple diagonal stripes. To make sure the stripes were even, I used a small piece of tape as a spacer between each one. I painted red over the tape then peeled it back to reveal perfect stripes. I like the look of the natural wood against the bright red.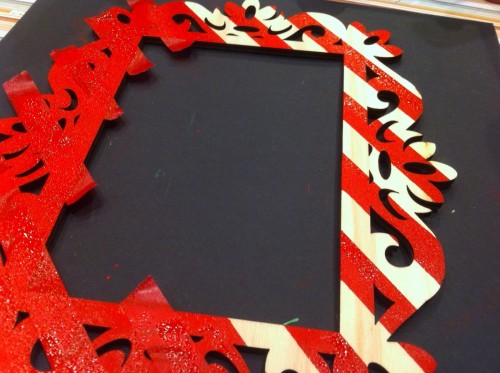 I wanted polka dots on the second frame, so I took inexpensive round circle stickers McGeeky had in his supply closet and randomly placed them on the frame. I then painted over top with the same red, removed the stickers and I had myself a really cute coordinating frame.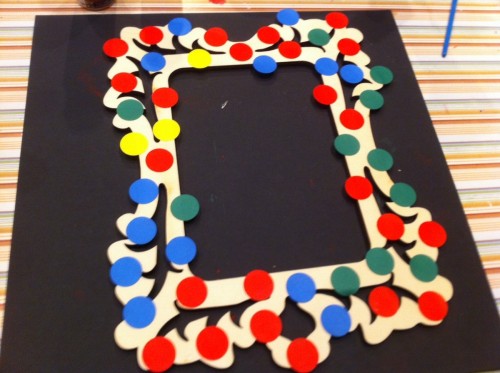 For the final frame, I wanted to design it to match a very particular card I loved. I still wanted some of the wood grain to show through, but I wanted it to be green, so I mixed one part of my paint with one part DecoArt Staining and Antiquing Medium. I brushed it on and then wiped it off immediately with a paper towel. I love the final look. I can still see the wood grain but it's nice and green! And, so super easy.
I attached my cards to the back of the frames with some basic tape. That way, I can swap the cards out as I want. These frames were all really easy. So much so, I think I am going to go get more to decorate them for Halloween. I see black, purple and glitter in my future!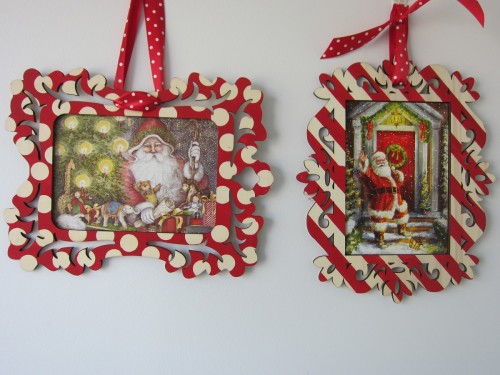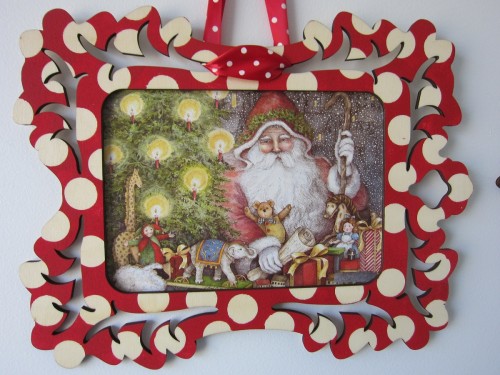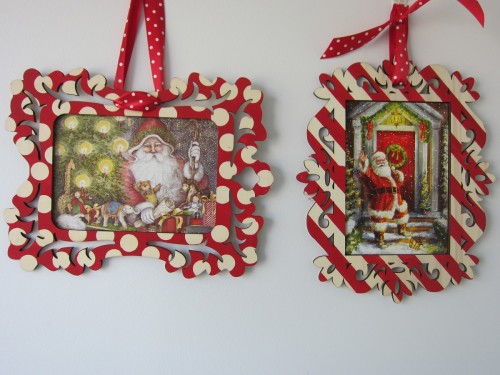 similar projects

leave a comment: