Silhouette reading lamp
by: Jo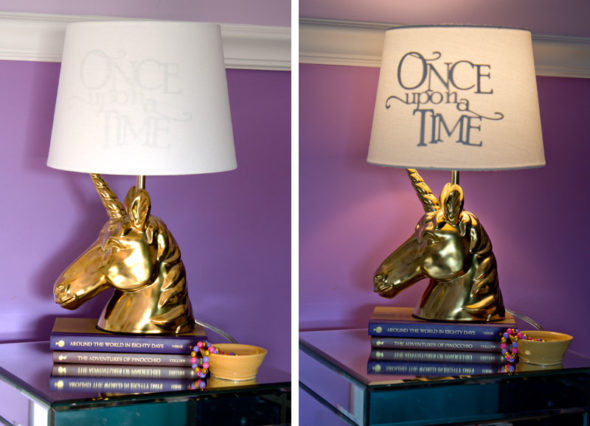 I really loved the look I got when I created the cityscape silhouette lampshade for my kitchen work desk, so I decided to make another version for a lamp I bought at Kirkland's to go in MiniMe's room.
Since this was going to be a reading lamp, I decided to use the phrase "Once Upon a Time". I used my Silhouette machine to cut the saying out of black scrapbook paper. I'm sharing the cut file with you, but in case you do not have a cutting machine, I'm also sharing a JPG file that you can print onto cardstock and cut out by hand.
Once I had my piece cut out, I just used a little spray adhesive on the front of the letters and pressed it onto the inside of the lamp shade. Super simple!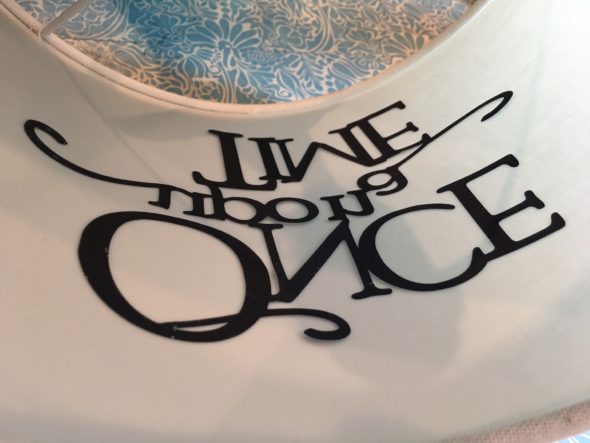 I love how it looks so ordinary when it's off but then turns magical when she turns it on to read a good book!
Save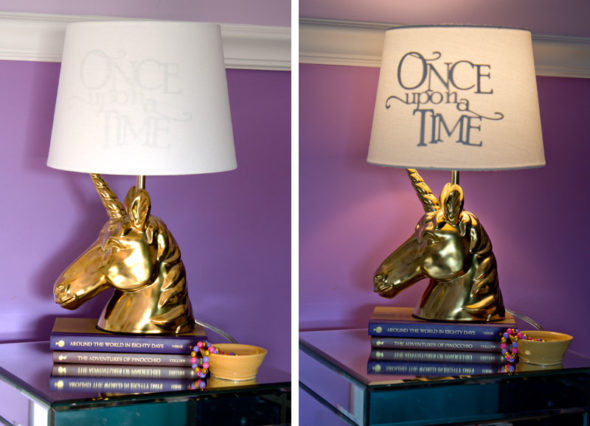 similar projects

leave a comment: