Make your own place mats or dry erase boards
by: Jo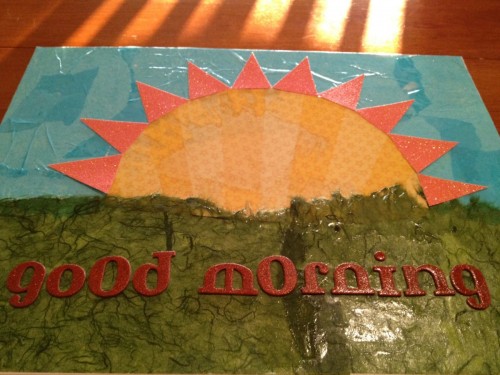 I was strolling through Michael's over the weekend, not unusual for me, and I walked down the canvas aisle. I've been down this aisle a thousand times before but this time, the 12 x 16 canvas panels caught my eye as being the perfect size for a place mat. The customization possibilities were endless! It was like having a blank canvas. Hehehehe.
I started out covering the top half of the canvas with acrylic gesso. As you well know, this is usually used to prime canvas for painting but I have seen how mixed media artists were using it to apply textures to backgrounds, so I thought I'd give it a try.
The texture totally works! My ultimate goal here is to have a sunrise and to use this particular place mat for Little Jo in the mornings, so I added some light blue tissue paper to the top to create the sky. Then I used some Decoupage to add yellow pieces to make up the sun.
With the yellow paper on for the sun and some textured green paper added for the grass, I was almost finished.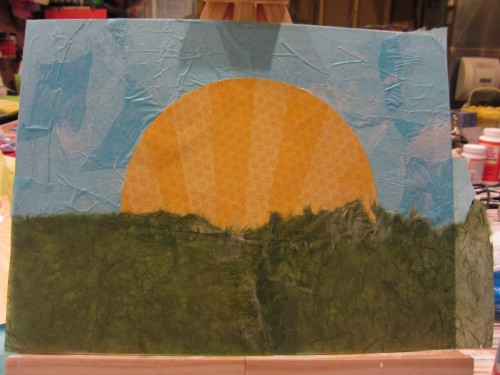 I added some rays to the sun and a message on the bottom using some more paper cutouts. Once I had my design the way I wanted it, I used DecoArt's Triple Thick spray to coat the entire place mat twice. I allowed it to dry between coats. They make this in a brush-on formula as well but I thought the spray would work better for this application.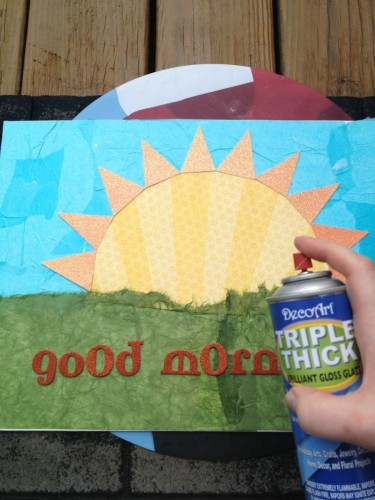 I love how the place mat turned out! The high gloss coating allows me to easily wipe any food mess from the surface after Little Jo finishes her breakfast.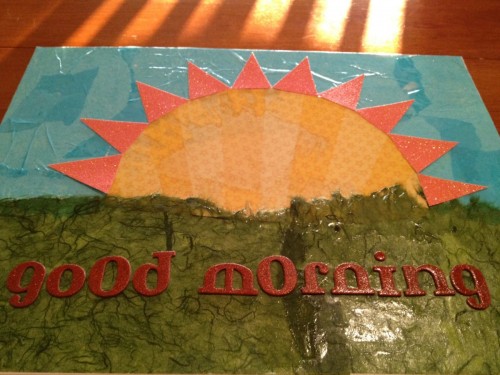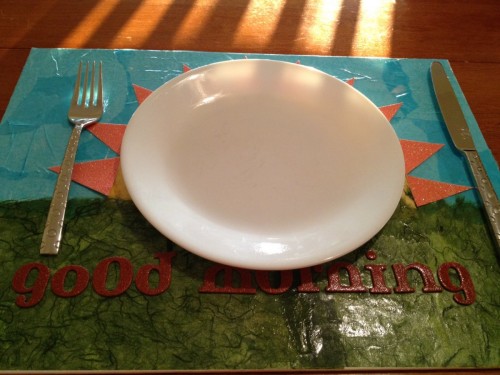 The glossy surface also allows me to write on it using a dry erase marker! That's right! You can use DecoArt's Triple Thick spray to create custom dry erase boards. I was so excited to discover this. Oh, the possibilities!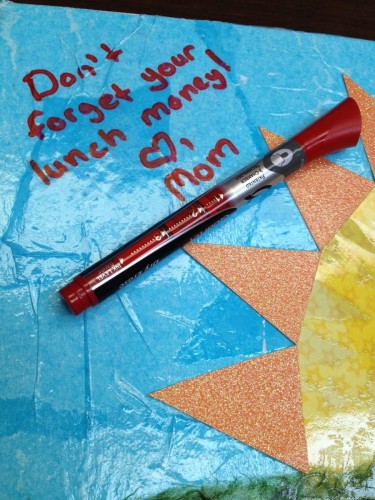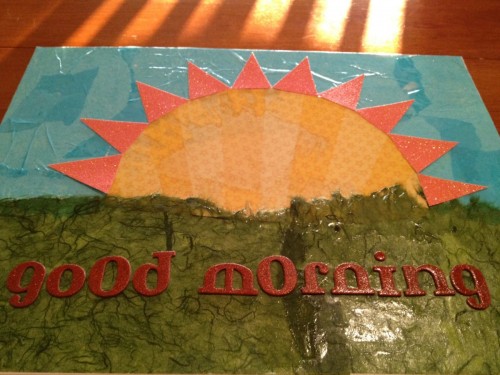 leave a comment: