Trends for 2012
by: Chica
Jo and I love watching the trends evolve and change each year, and sometimes we like to get a jump start on them and identify what we see as the Next Big Thing for the season. In the spirit of trend-spotting, we thought we'd take a shot at identifying some movers and shakes for ya. Here are our top picks for hot trends for 2012.
Color

The famous Tangerine Tango of early 2012 will give way to a rich and striking shade of green/brown shade we like to call "Dirty Peas". You'll start seeing this color pop up everywhere, from the bottom of your shoes to your baby's diapers. This is a sure sign that fashion is taking a step back to the Earth and digging up the rich colors found in nature.
Shoes
Riding the coattails of the resurgence in popularity of Converse All-Stars, you'll soon be seeing the infamous jelly shoes in all the department stores this summer. Nothing suits a hot summer day like cramming your feet into non-breathable plastic shoes!
Hair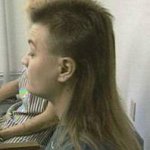 If cropped T-shirts and neon colors can come back from the 80s, so can the hair! That's right, the mullet is back! You'll start seeing it on the biggest stars and models by the end of the year.
Food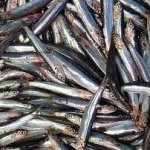 The bacon and cupcake trends are dying down, and will be replaced by a new flavor that will be sweeping the culinary world — anchovy! You'll see anchovy flavoring in everything from coffee to ice cream to candy bars. Those cute little fish will be seen on neckties, band-aids, and coffee mugs. If you don't like them yet, you'd better get used to them, because anchovies are coming!
Pets
Growing concerns about personal safety coupled with disdain for dog breeds with bad reputations have got American citizens looking outside the box for pets that can protect their household. Filling the niche is the new trend of having pet alligators! With a simple hunting expedition in the Everglades, one can easily snag a few baby alligators from a momma and share them with friends at home. Nobody will mess with you when your new pet answers the door!
Holidays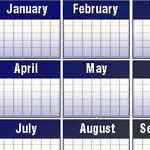 Americans are having more and more fun celebrating holidays, and are looking for more reasons to celebrate. Some are starting to have two Christmases each year, finally taking stores up on their popular "Christmas in July" promotions. The most popular repeat holiday will be April Fool's, which will start taking place every month, not just in April.
Happy April Fool's Day to you all from Chica and Jo!

similar projects

leave a comment: