Candy corn coffee filter wreath
by: Jo
I love all of the coffee filter wreaths I've been seeing over on Pinterest (check out our boards!) lately, and they inspired me to create my own version for Halloween. Candy corn was an easy choice of inspiration for my wreath because even though I can't stand eating candy corn, I do love the look of it! I just needed three different colors of coffee filters: yellow, orange, and white. I used ordinary, cheap, basket style coffee filters (not the cone ones), and since they are already white, I didn't have to do anything at all to one third of them! For the yellow and the orange, I took about 50 filters at a time and dipped them into some water that I tinted with regular food coloring.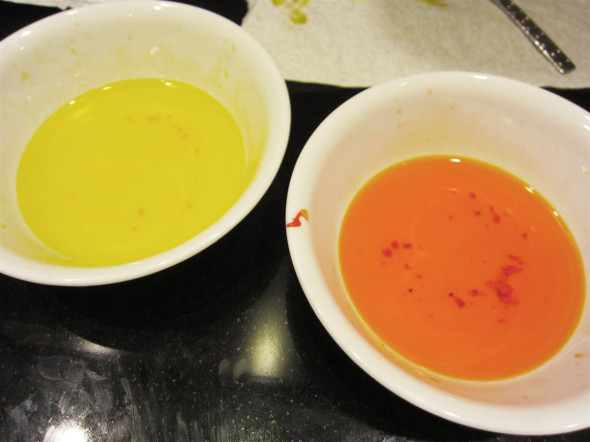 I allowed the color to soak about halfway up the filter before removing them. Then I just left them to dry.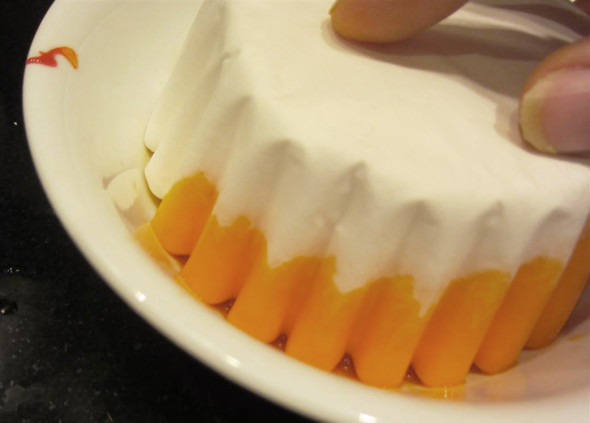 For the wreath frame, I started by cutting a candy corn shape out of some brown wrapping paper. Then I traced the shape onto a piece of foam I had leftover from some packing material. I cut my shape out of the foam (making a huge mess everywhere!) and then I was ready to start hot gluing my filters.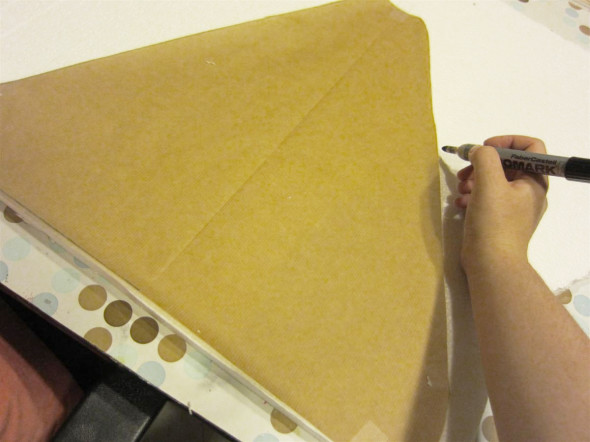 To keep from burning myself repeatedly with the hot glue, I wrapped the coffee filter around a pen, put a dollop of super hot glue in the middle, and then stuck it in place on the foam.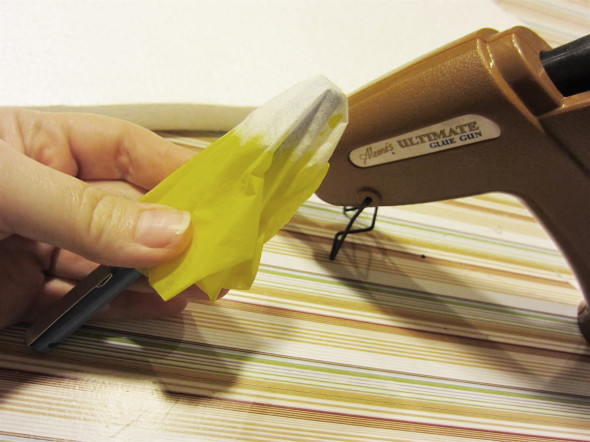 I started with the yellow on the bottom and placed the filters around the edge.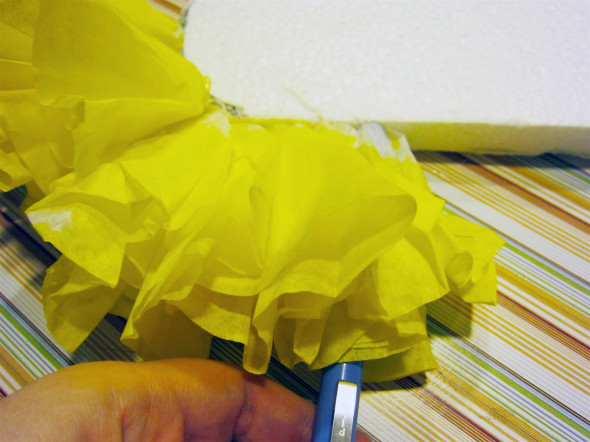 Then it was just a matter of gluing, gluing, gluing, until the whole thing was covered!
I love how it turned out! It's so fun and festive, and not nearly as fragile as you might think. The filters are nice and stiff. Looking at it finished, I also realized that I could probably use coffee filters to decorate a pinata. I'll have to try that one day.

similar projects

leave a comment: