Valentine's Day coupon book
by: Chica
Love coupons have always been a popular Valentine's Day gift because they can be so fun to customize for your sweetheart. This year I decided to make my own version, inspired by another classic Valentine's Day item — candy conversation hearts. Then I brought it all together by perforating each coupon and binding them into a book. So cool!
The first step was to customize the coupons themselves. I made a handy downloadable Word doc for you guys so you can make your own. It includes patterned pages to line the inside of the book and to create a title page, as well as lots of candy heart pages in various colors.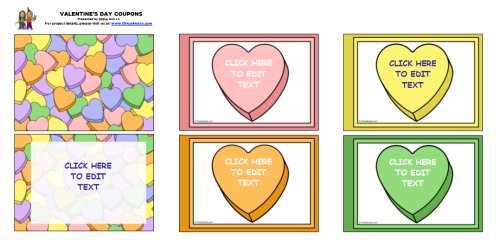 Download our free Valentine's Day coupons
I edited the text on each page of the template to customize the coupons for my Honey. Then I just printed them onto paper and cut them out.
The next step was to perforate each page so that they would be easier to remove from the finished book. Coupons are way more fun if you can actually tear them out. Fortunately, this is really easy (and REALLY fun) to do with a rotary perforating tool that Jo discovered recently. I just ran it in a straight line about a half inch from the left side of each coupon. (Make sure to use a cutting mat underneath.) It's amazing the difference this little touch makes!
Then I grabbed a 4×6 Unibind album cover to create the book, and spiffed up the inside of the cover by using double-sided tape or glue to adhere some of the pattern pages from the download. Then I just tucked the pages in the cover and used the Unibind Photobook Creator to bind the book. (Learn more about this tool our other Unibind project posts).
After the book was bound, I raided Jo's stash of lovey-dovey scrapbook supplies to decorate the cover for Valentine's Day.
I know my Honey is going to love tearing out the pages of his coupon book. I have a feeling that "Takeout from the Indian restaurant" is going to be the first one he uses.. he loves Indian food!
We had the chance to share this project with others when we hosted two make-and-take sessions at the Unibind booth during this CHA Winter show last weekend. Here are some pictures of booth guests having fun assembling the books and a picture of one of the completed projects. We had a blast working with Unibind at the show.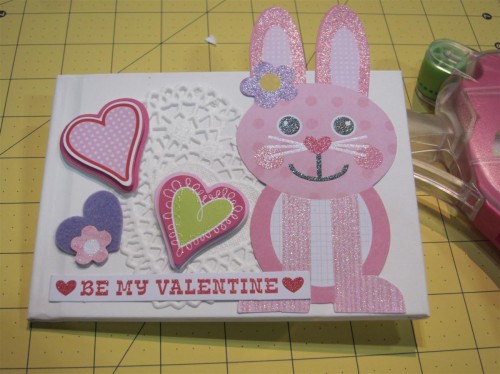 similar projects

leave a comment: