"Reindeer Food" Christmas popcorn treat bags
by: Jo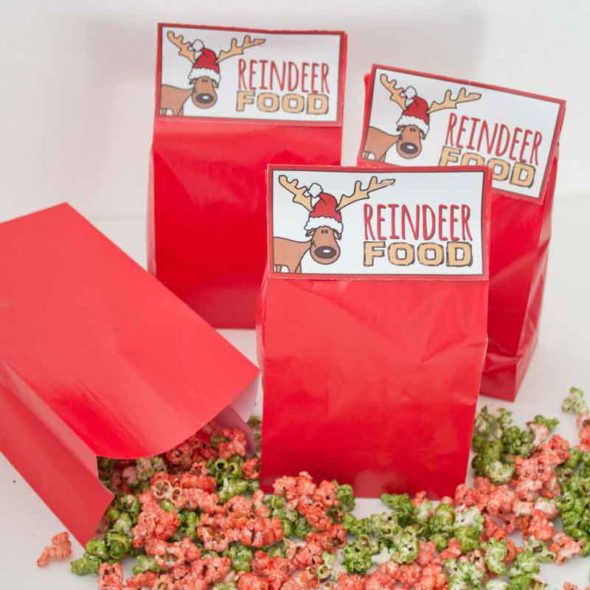 A bag full of kettle corn with a one of our cute bag tags on top is a hit every time I make it for a gathering. You didn't think we would let my favorite holiday go by without creating one for Christmas, did you?
I filled the bags with our classic homemade kettle corn, but I gave a twist by coloring it red and green. It's really easy to make colored kettle corn… just add 1/4 teaspoon of powdered food coloring to the oil at the very start. (This will NOT work with gel coloring!)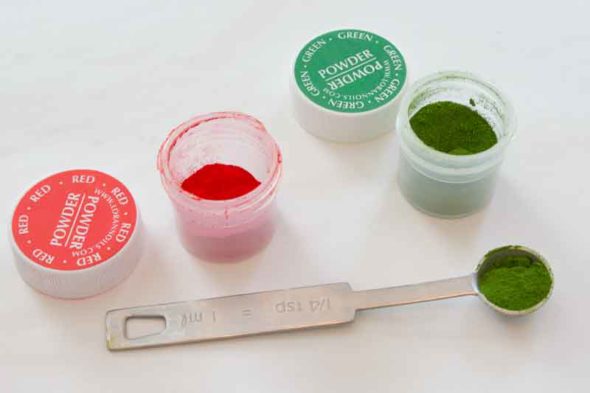 I made separate batches of red and green kettle corn, then mixed them together. The colored oil gives the popcorn a really festive and fun look.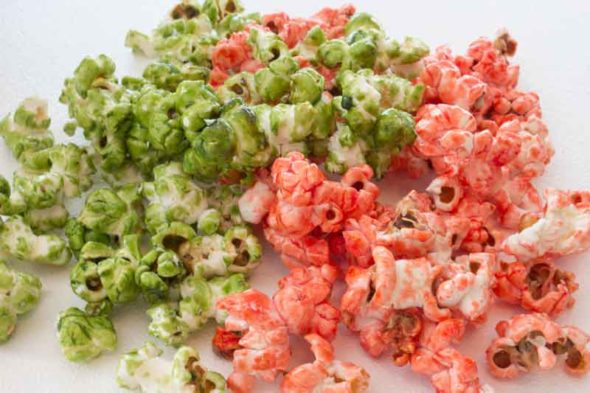 Now for the bag tag! I created a "Reindeer Food" printable bag tag that you can download for free. Print it onto white cardstock, cut the tags out, fold in half, and add to your bag with a quick staple.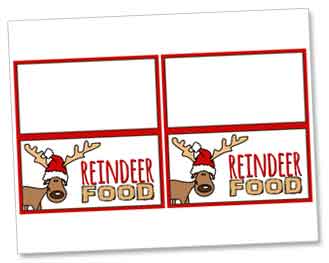 They are sized to fit perfectly on top of a standard lunch bag or a festive red paper party bag. Little Jo's class will love these at their Christmas party!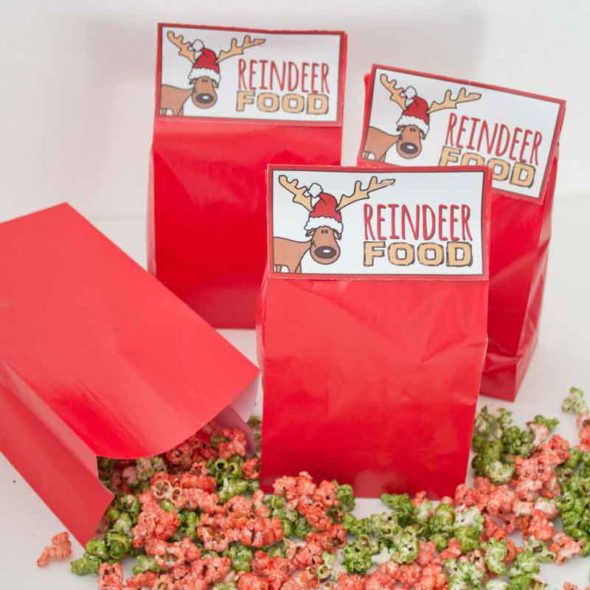 similar projects

leave a comment: