Painted glitter pencils
by: Chica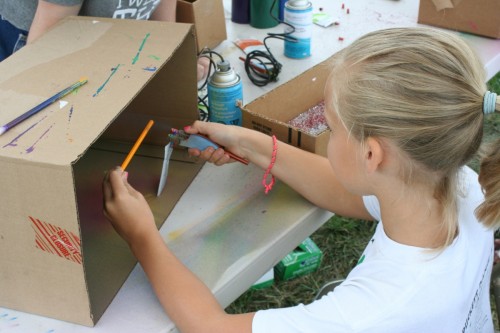 You may remember last year when we were invited to set up a booth at a local youth festival. Jo baked 500 cupcakes and we showed the kids how to decorate them wiht our easy swirled frosting technique. Well, we were invited back again this year, and we were happy to attend.
We decided to use the ColorArtz airbrush system that we told you about last week and we showed the kids how to paint pencils with it. Oh man, they had so much fun, and so did we!
We started with lots and lots of yellow wooden pencils. We used some masking tape to cover the eraser portion. We left the tape kind of long to create a sort of handle for the kids to hold on to, which helped keep paint off their hands. (P.S. Do you recognize the phone book organizer those pencils are in?)
Then of course we used some ColorArtz airbrush nozzles that we equipped with colorful paint pouches and powered with cans of propellant.
The actual painting of the pencils was really easy. We just gave the kids a pencil and the airbrush and let them go to town. We set a cardboard box behind to catch the overspray. While the paint was still wet, we let them sprinkle glitter on, creating a really sparkly pencil that they loved.
Take a look at some of the cuties who painted pencils at our booth. Kids from 3 years old on up had so much fun, as did a few parents and grandparents.
We were amazed at some of their creations. And look how happy they were!
If you'd like to see the airbrushing in action, check out this video of some of our budding artists. This really shows that it's a super easy project with awesome results.
If you can't see the video above, you can view it directly here.
Thanks to everyone who stopped by our booth. We were busy all day and loved every minute of it.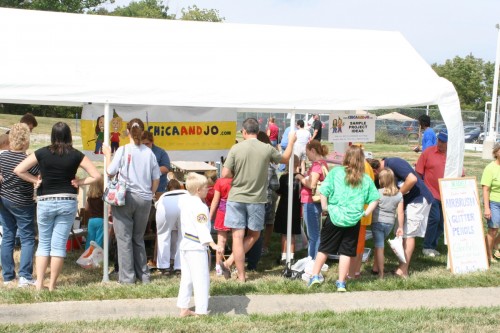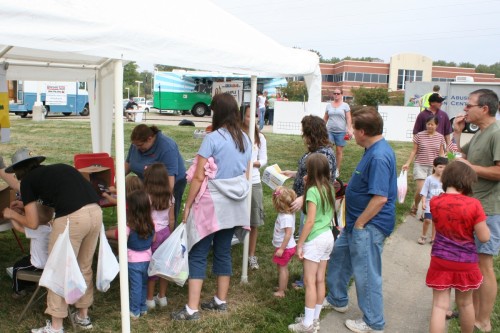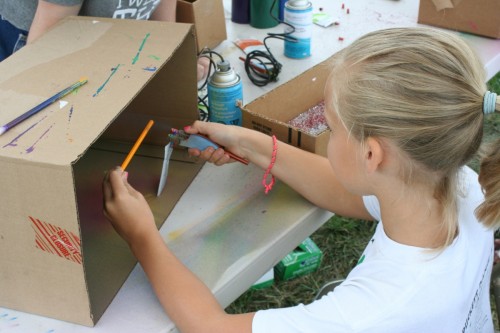 similar projects

leave a comment: