Hot Butterbeer recipe
by: Chica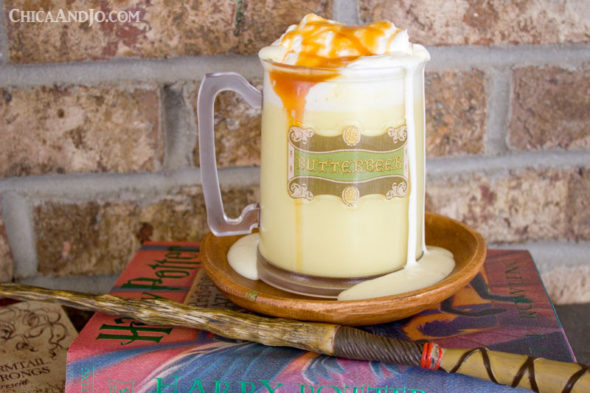 After visiting the Wizarding World of Harry Potter at Universal Studios this summer, Jo and I fell in love with the cold Butterbeer they served there. When we got home, we recreated that drink and shared our recipe for cold Butterbeer with you. It's a wonderfully yummy and refreshing cold drink, and we think our version tastes just like the one at the park.
Many of you loved that recipe, but just as many insist that Butterbeer was served warm in the Harry Potter books, and asked us to come up with a recipe for a hot drink. That's a little more challenging, since we don't have any real-world drink to compare it too, but we do have our imaginations!
We spent some time in the kitchen this week and came up with our own version of what we think hot Butterbeer should be. Our recipe creates a rich and almost custard-like drink with a smooth butterscotch flavor that we absolutely love. It's kind of like a vanilla version of hot chocolate!
To make our hot Butterbeer, you'll need the following:
1 cup milk
1 tsp honey
1/2 cup powdered sugar, divided
1 tsp cornstarch
1/2 cup heavy whipping cream
butterscotch ice cream topping
Whip the cream and 1/4 cup of powdered sugar with a mixer or whisk until stiff, then set aside.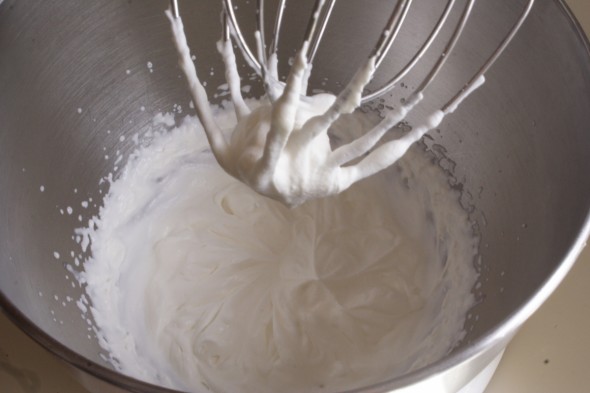 Add the flavoring to the bottom of the mug and set aside.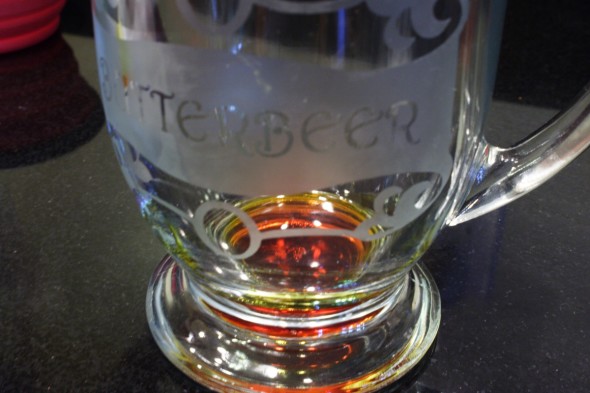 Add milk, honey, remaining 1/4 cup of powdered sugar, and cornstarch to a small saucepan.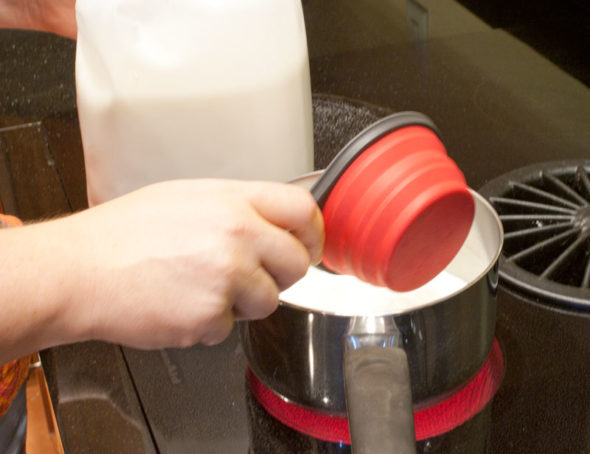 Heat over medium heat, stirring constantly.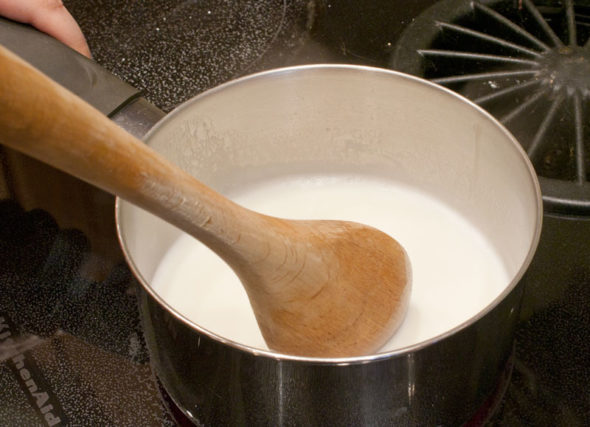 As soon as the milk mixture starts steaming and almost simmers — but before it actually boils &mbdash; remove it from the heat. Allow milk to cool for one minute and then pour into mug. Stir well to incorporate flavoring. The flavoring will turn the drink a golden, buttery color.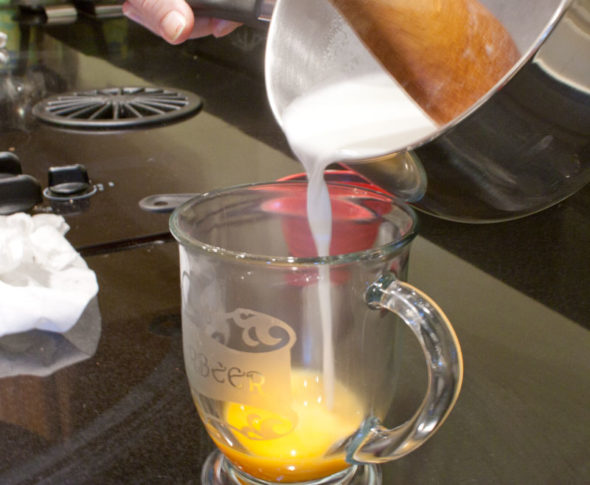 Oh, and if you're looking for an alcoholic version of this drink, this is the point where we recommend you add a couple tablespoons (to taste) of Dekuyper Butterscotch (a.k.a. Butterscotch Schnapps). The result is fantastic!
Top the milk with a big dollop of whipped cream and drizzle with butterscotch topping, then serve while still warm.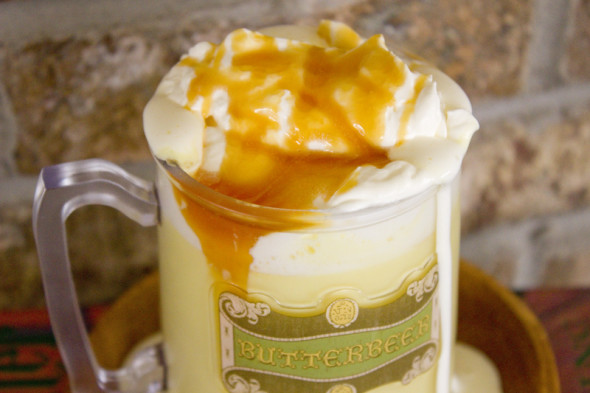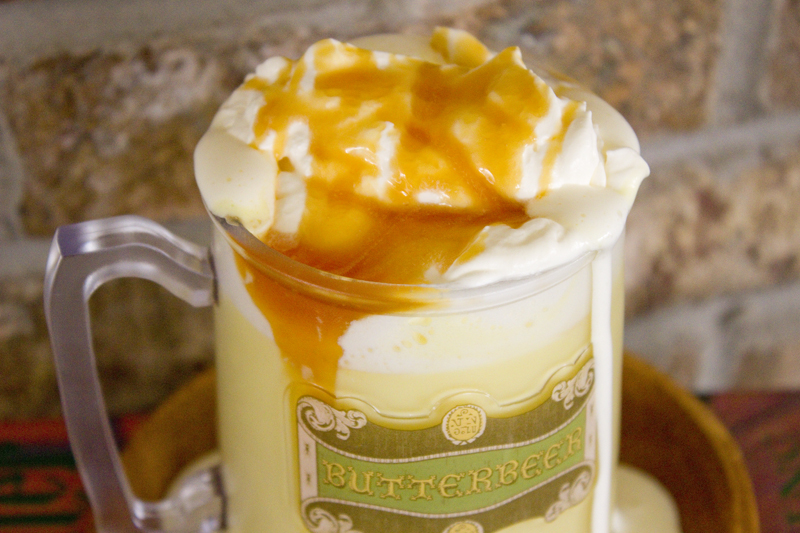 Note that you won't need all of the whipped cream, but if we had started with less, you would have a hard time whipping it. If you are making several servings at once, only whip half as much cream.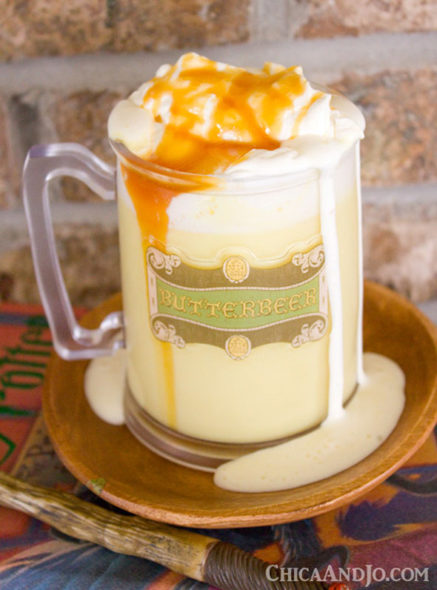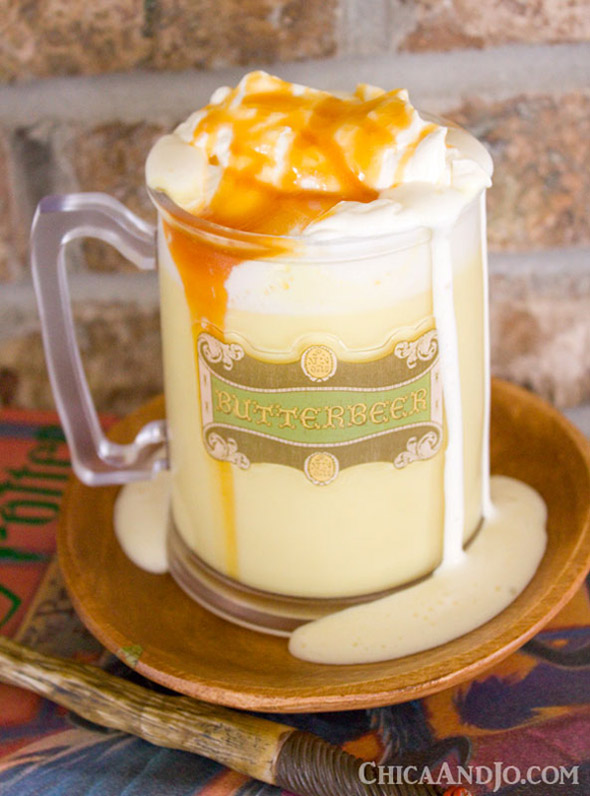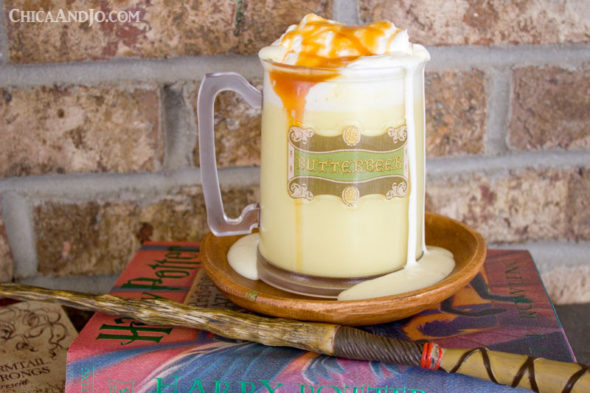 similar projects

leave a comment: