Jo and I are packing our bags up today and heading to CHA Summer 2010, a convention and trade show hosted by the Craft and Hobby Association for folks in the crafting business. It is quite an event and hundreds of exhibitors come to show off their newest products.
We've been to a few of these shows before are thrilled that we are able to go again this year. It's being held at the Donald Stephens Convention Center in the lovely city of Rosemont, Illinois.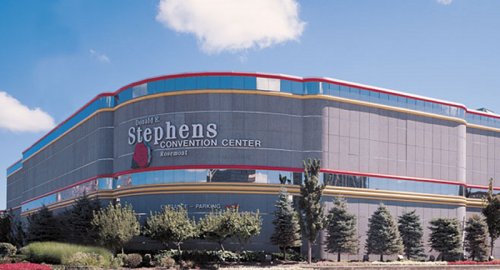 Rosemont is just outside of Chicago, which is one of our favorite cities to visit, so we'll be sure to head downtown once or twice for some shopping, sight-seeing, and good food.
We'll be reporting back all week about our favorite new products at the show, so stay tuned here to see what we've found that we love. We'll also be making live updates on our Twitter feed, so check it out for up-to-the-minute news!
If you liked this, check out these similar projects: