Star-shaped fruit salad
by: Jo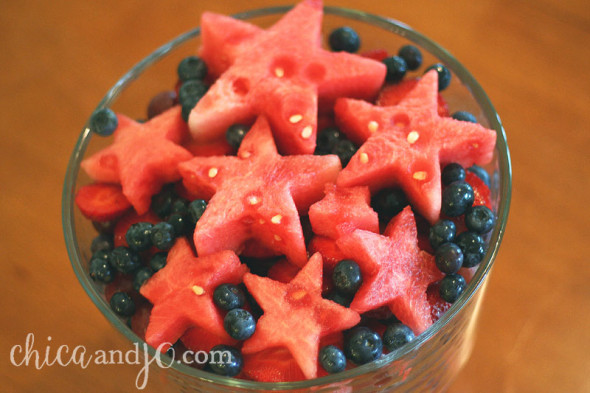 I made a fruit salad for a Memorial Day cookout and I added a little something extra.  I came up with a great idea to use red and blue fruit, and cut the watermelon into stars. The result is perfect for any summer meal, especially on the Fourth of July!
I got out some star shaped cookie cutters then sliced a watermelon to about the same thickness as the cutters. Then I just pushed the cutters into the watermelon to cut the shapes. I ended up enlisting McGeeky's help, and he had the great idea of using the end of a spoon handle to push the cutter down without mashing the melon along the way.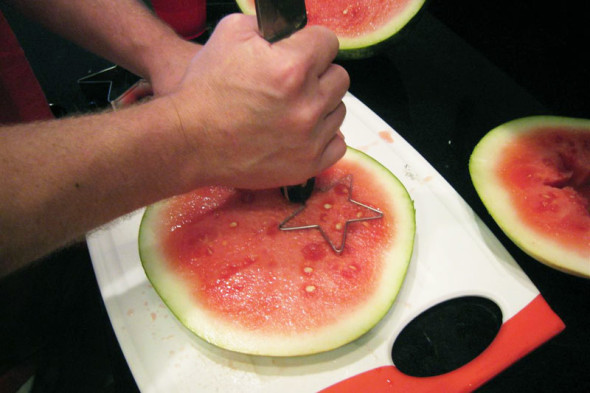 Then we gently pressed the watermelon out of the cutter.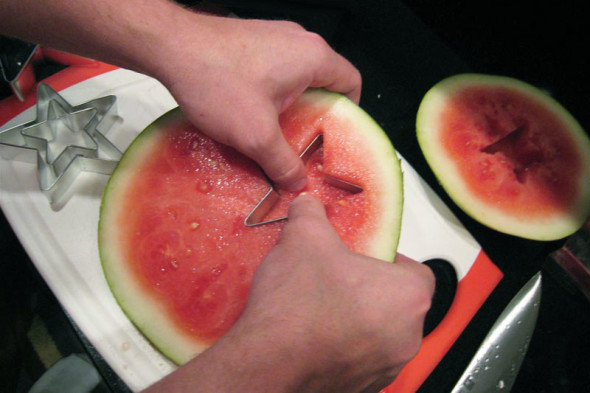 Look at how cute the star-shaped fruit is! I cut stars in several sizes, for some variety, and each one worked just fine.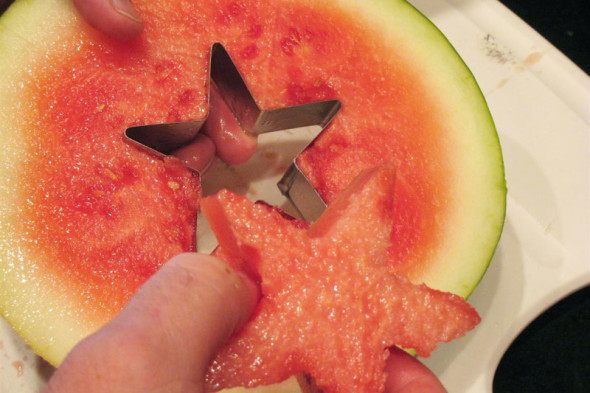 I kept with a patriotic theme and added red and blue fruit to my watermelon stars, and arranged it all carefully in a bowl. It was a huge hit at the party!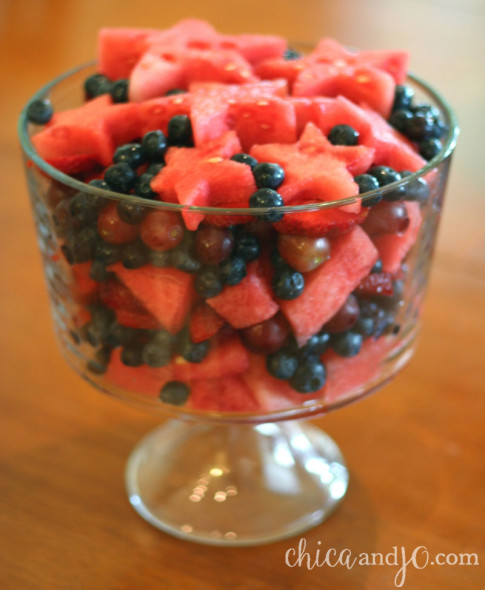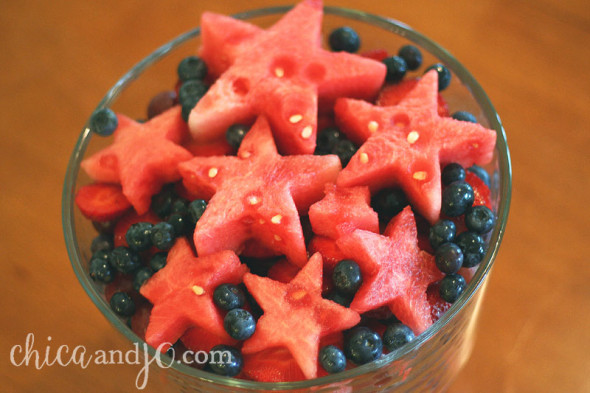 similar projects