If you're are out of wrapping paper but need to wrap a Mother's Day present this weekend (and it won't fit in the cute little box Jo showed you yesterday), here's a really great idea.
Kira over at Chica Schmica shared with her readers an idea she read about for making custom wrapping paper. Just go through your fabric stash and pick out one of your favorites, then use your scanner
to create a digital copy that you can print onto regular paper!
Just look at the lovely paper she created and how well it matches the fabric, which is right next to the gift. Look closely, because the detail that was captured in the scanned print is just amazing!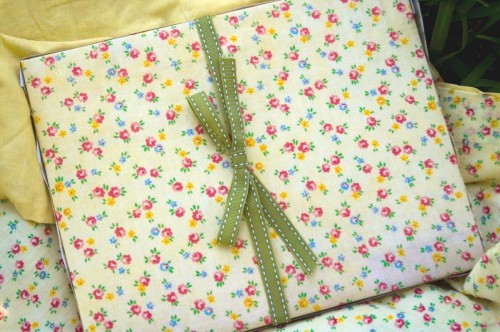 I love this idea so much! I'm off to search my craft room now to find the perfect pattern to use to wrap my mother's gift.
If you liked this, check out these similar projects: